Vacation Rental #21
Luxury Lake View Unit #21
2 Bedroom, 2.5 Bath
King/Queen/Trundle-Sleeps 5
Snuggle into this intimate, beautifully decorated and recently remodeled home just steps from Lake Tahoe's shore.
#21 is an end unit of a linear four-plex, open to the south. There is light everywhere, no matter how deep the snow.
The 3-sided, elevated kitchen has every state-of-the-culinary art appliance, including an induction stovetop and All-Clad cookware. The chef can glance up from their creations to gaze at the Lake from the 3-step rise that overlooks the modern, rock-faced, gas fireplace and the ensemble of comfortable, fashionable furniture from Room & Board, including a chaise-for-two.
As in BlackJack, 21 is a winner. Sustainability, organic, 'green', and fine workmanship are themes in every aspect of the renovation; from the over-sized boiler, for both infinite hot water and in-floor heating, to the locally-crafted dining table/chairs and beds.
The master (king) bedroom on the upper level allows a view of the Lake, while the other inhales the surrounding forest. Each has its en-suite bath; the master has a large-screen TV; and there's a trundle bed in the queen bedroom for that extra person.
You won't want to leave; but it is only a few steps to the Lakeside path that runs north along the Lake; and thereafter through a woodland to the only exit from the Lake, the Truckee River bridge. Just across that historical span are the shops and fine assortment of restaurants in Tahoe City. Tahoe Tavern, itself, has diversions to the longest pier out into the Lake, its justly famous panoramic lakefront swimming pool; and the tennis and pickle ball courts.
Whether it's skiing or hiking in the wondrous surrounds or relaxing and dining in the immediate outdoors, #21 has your number!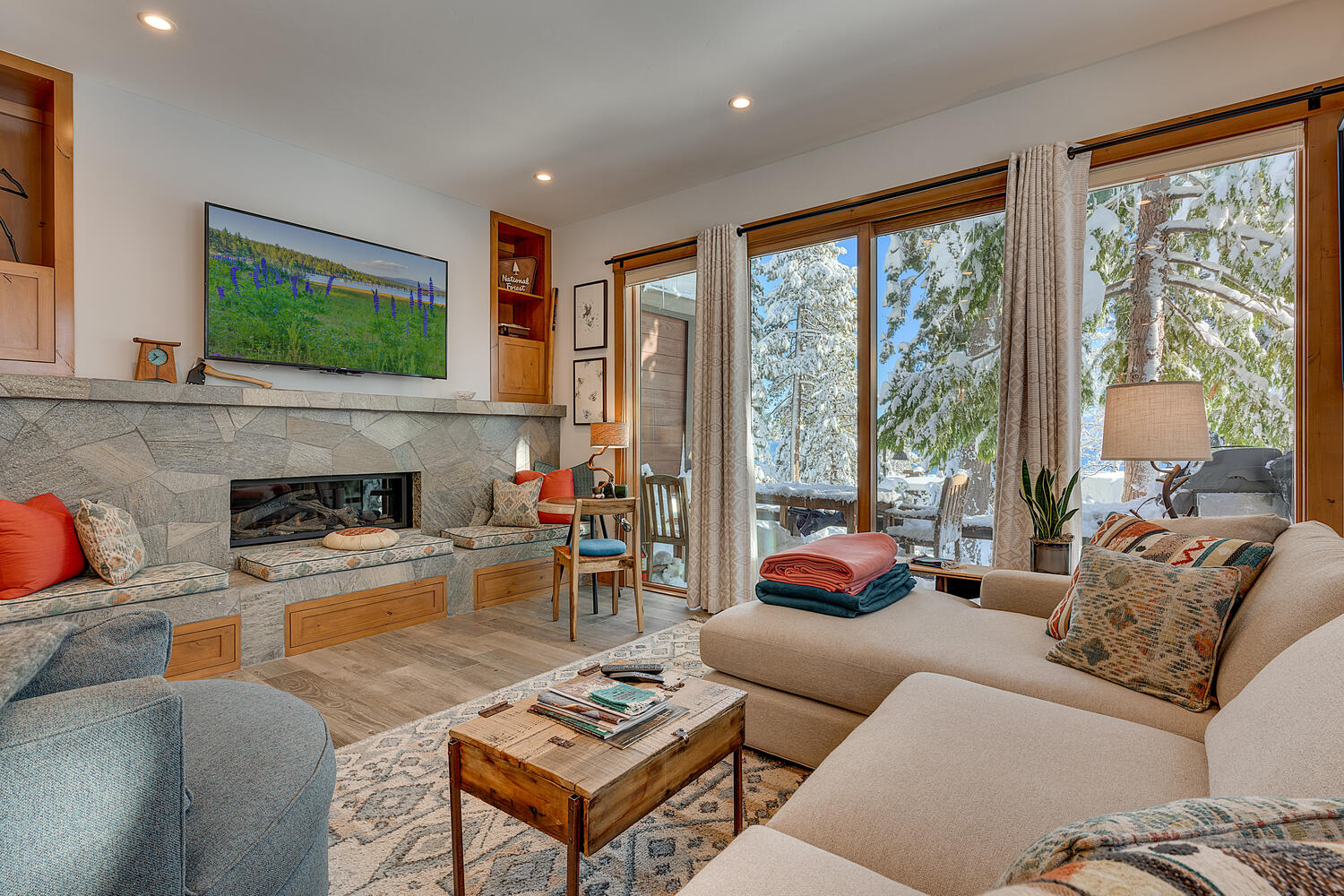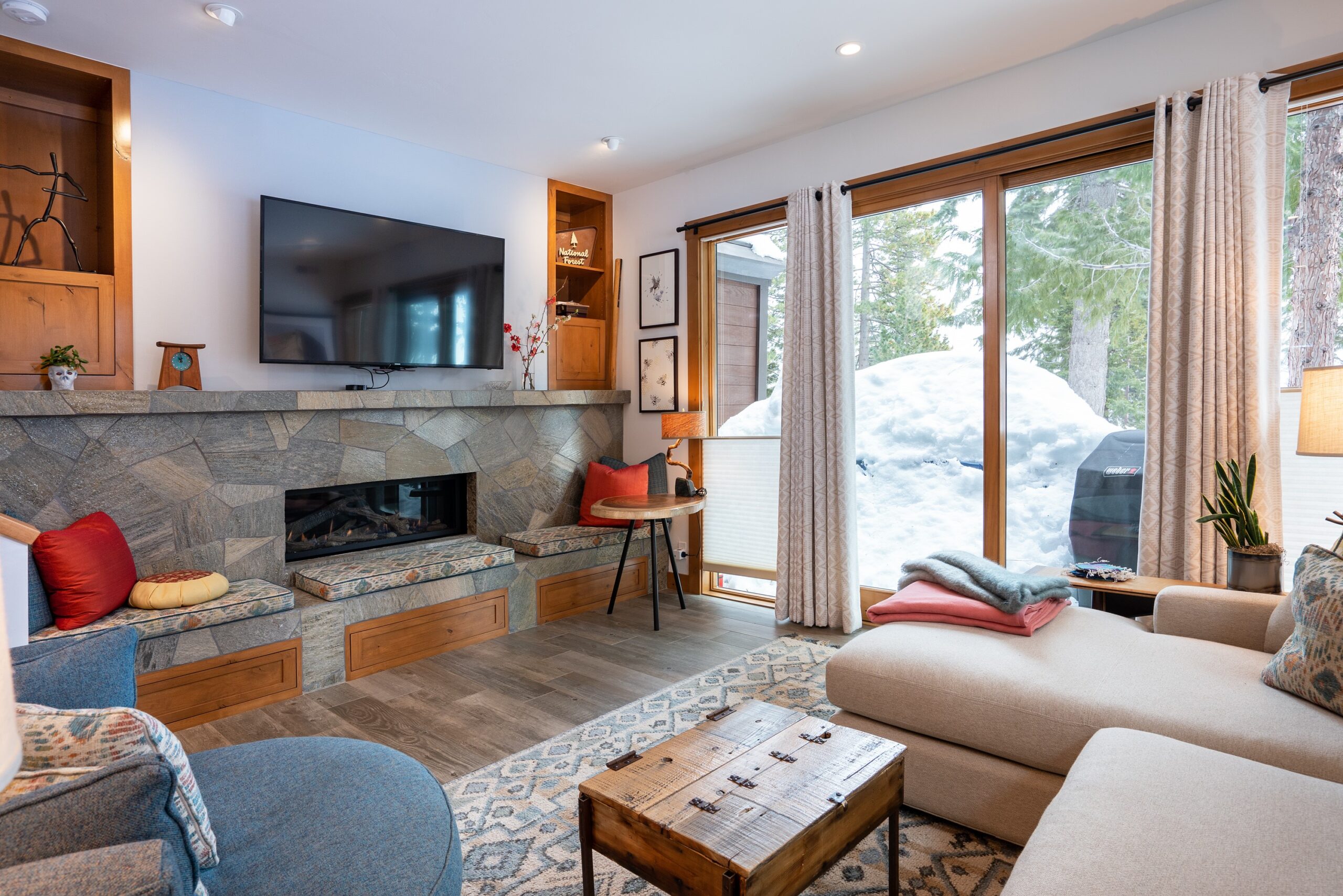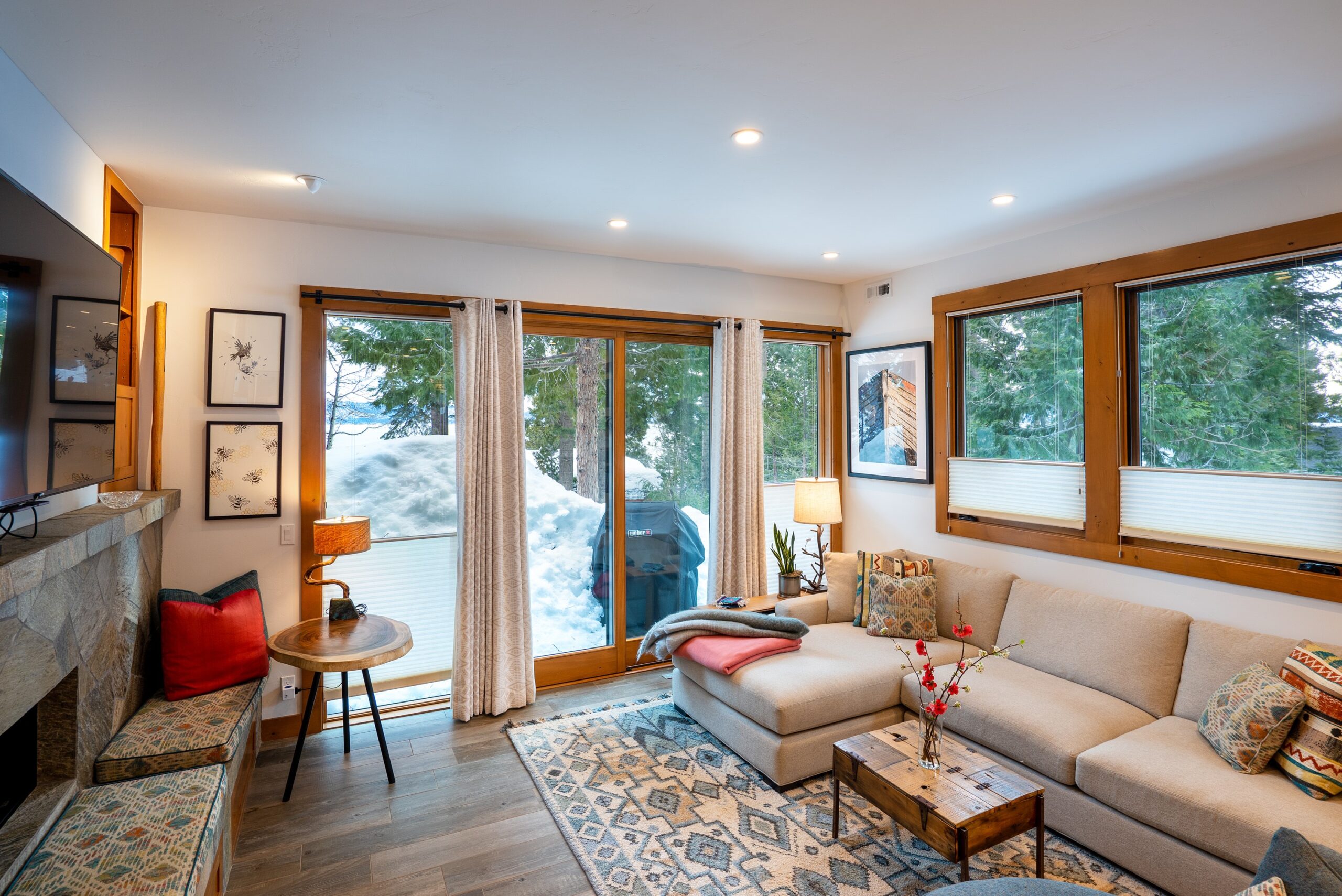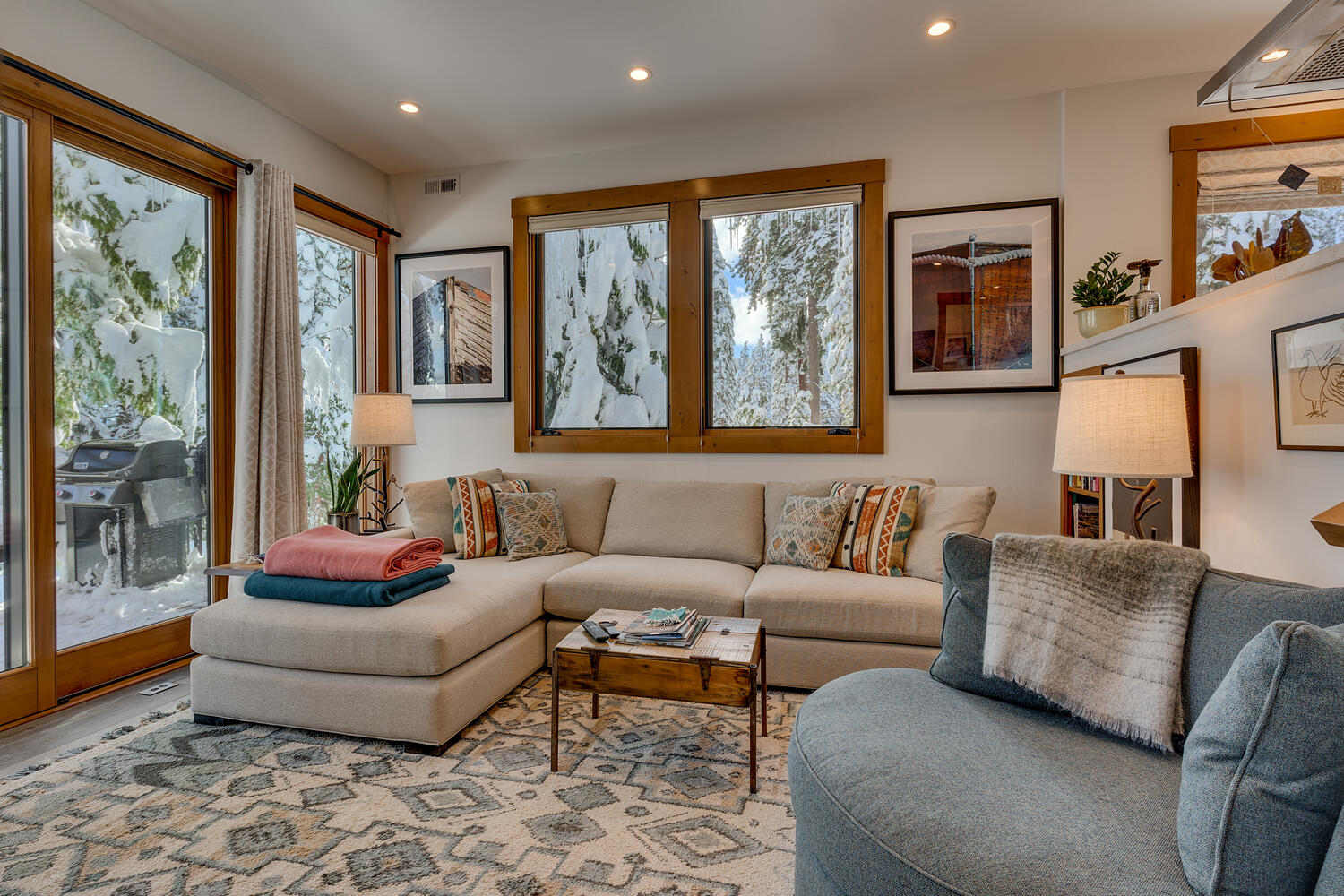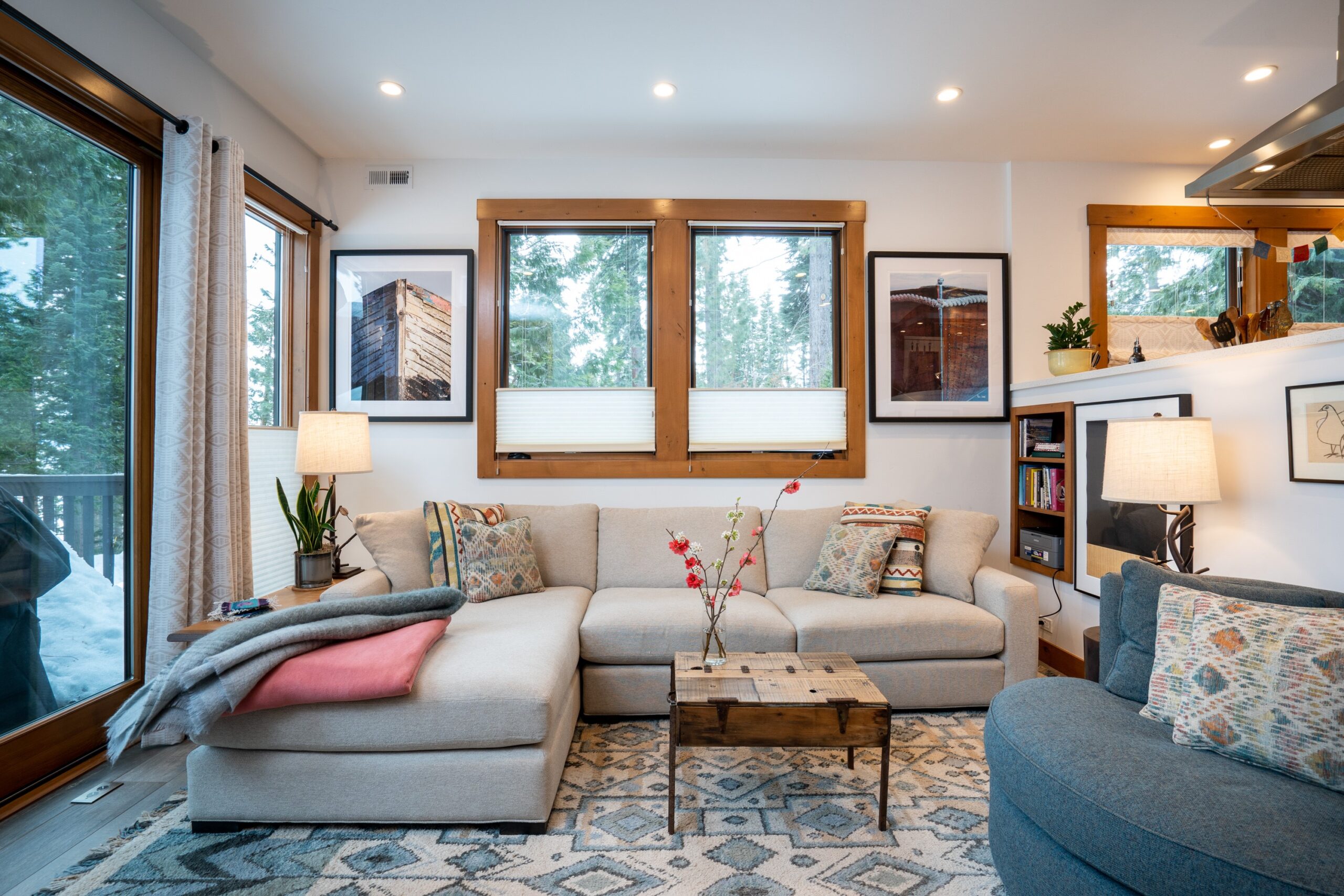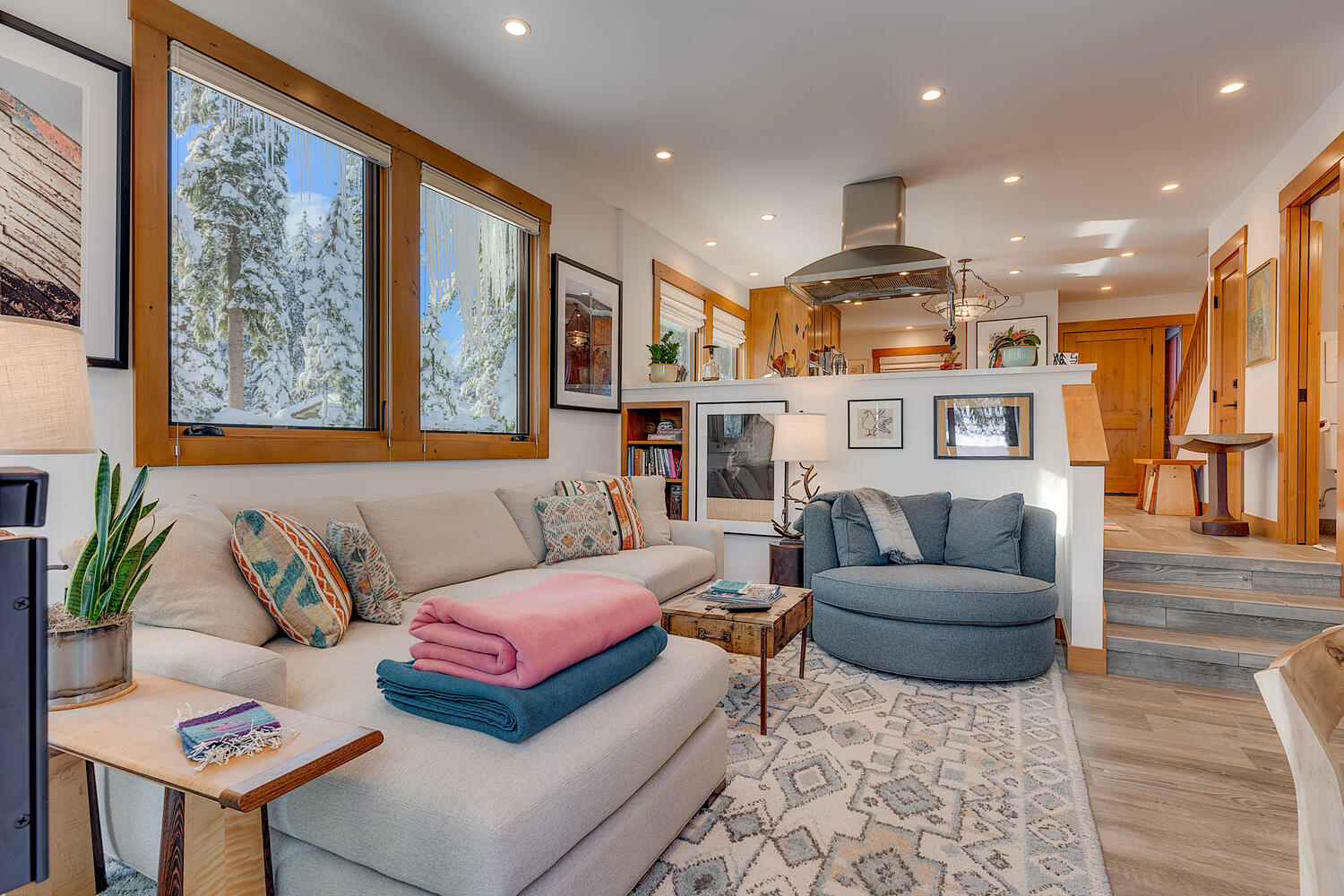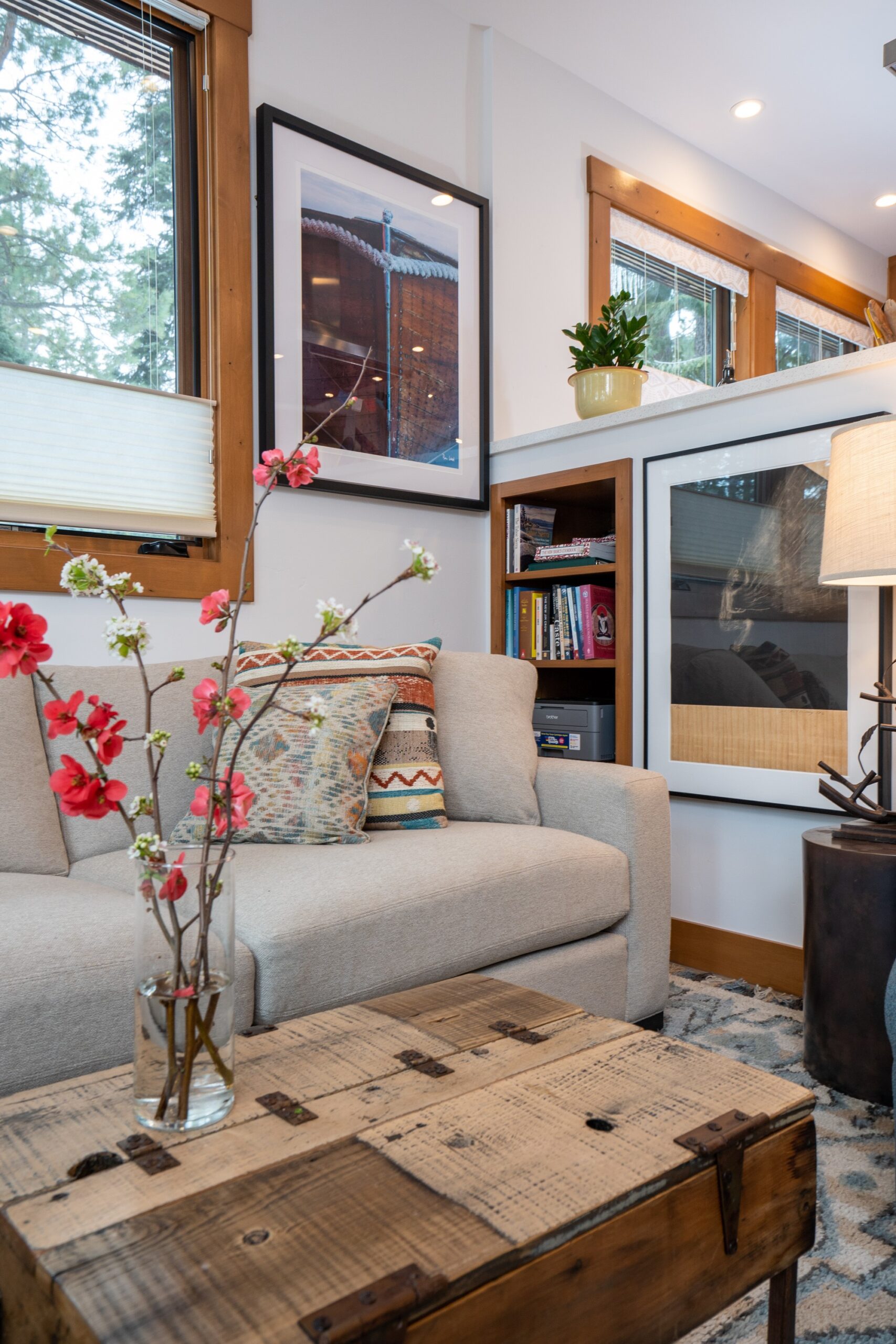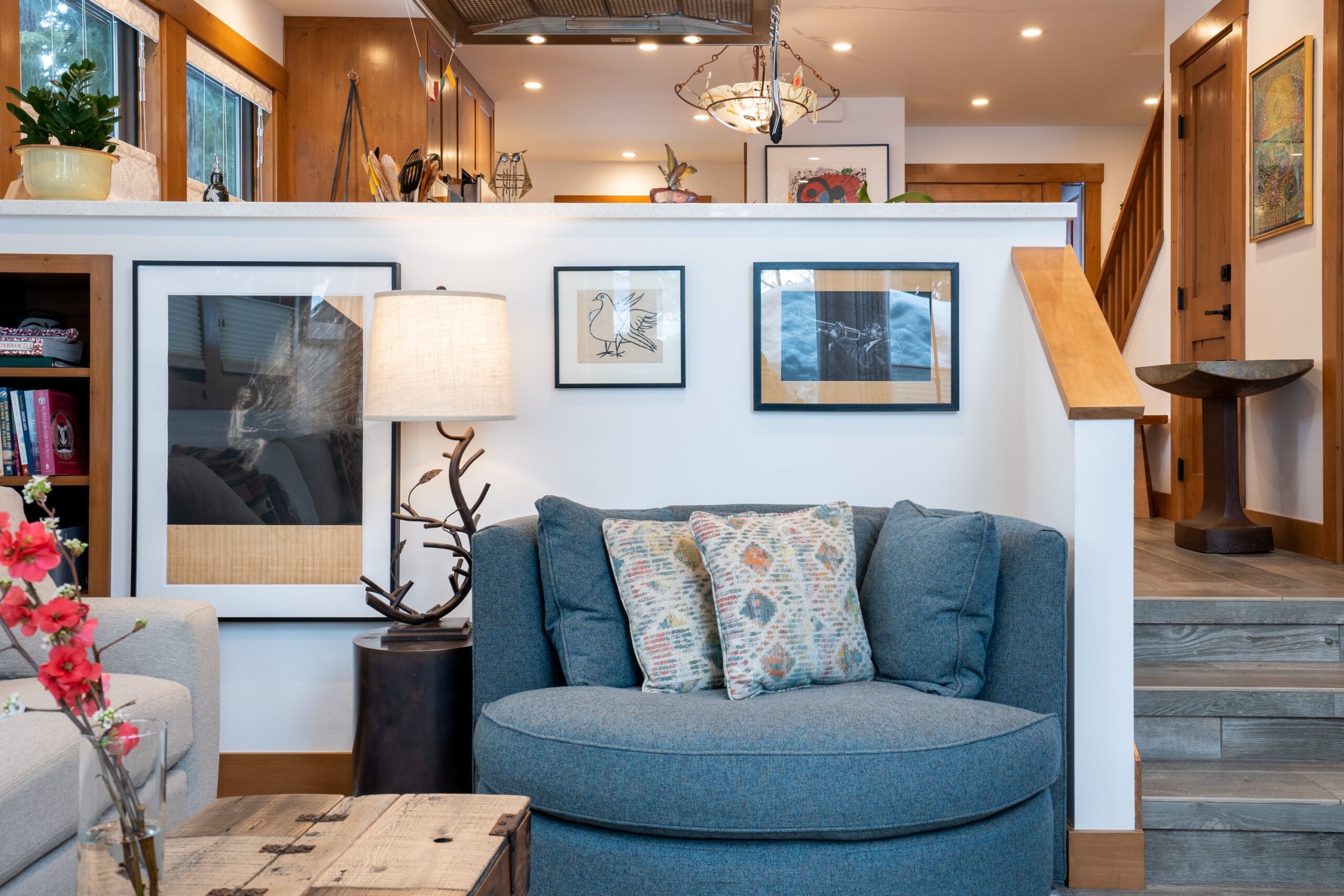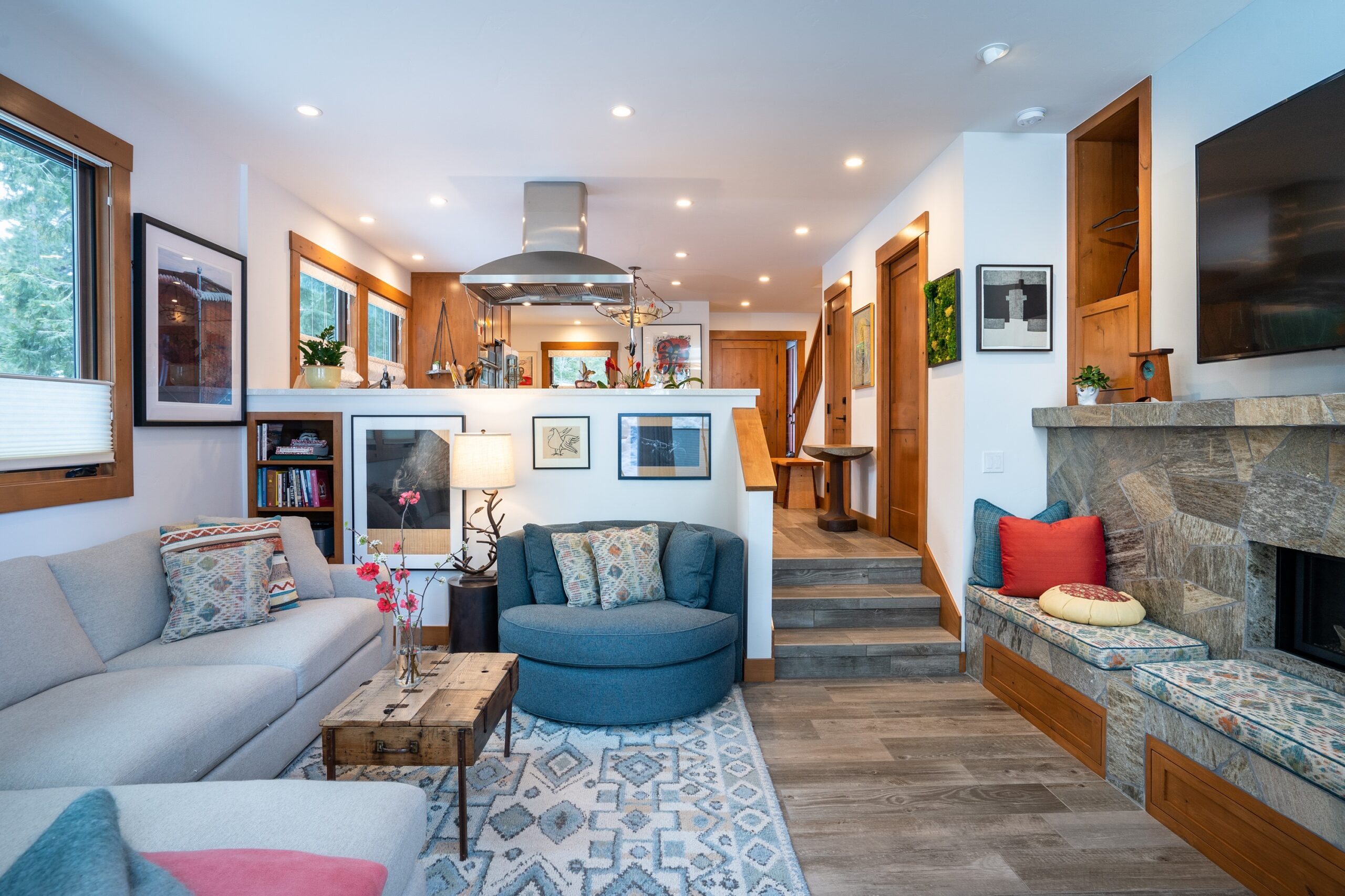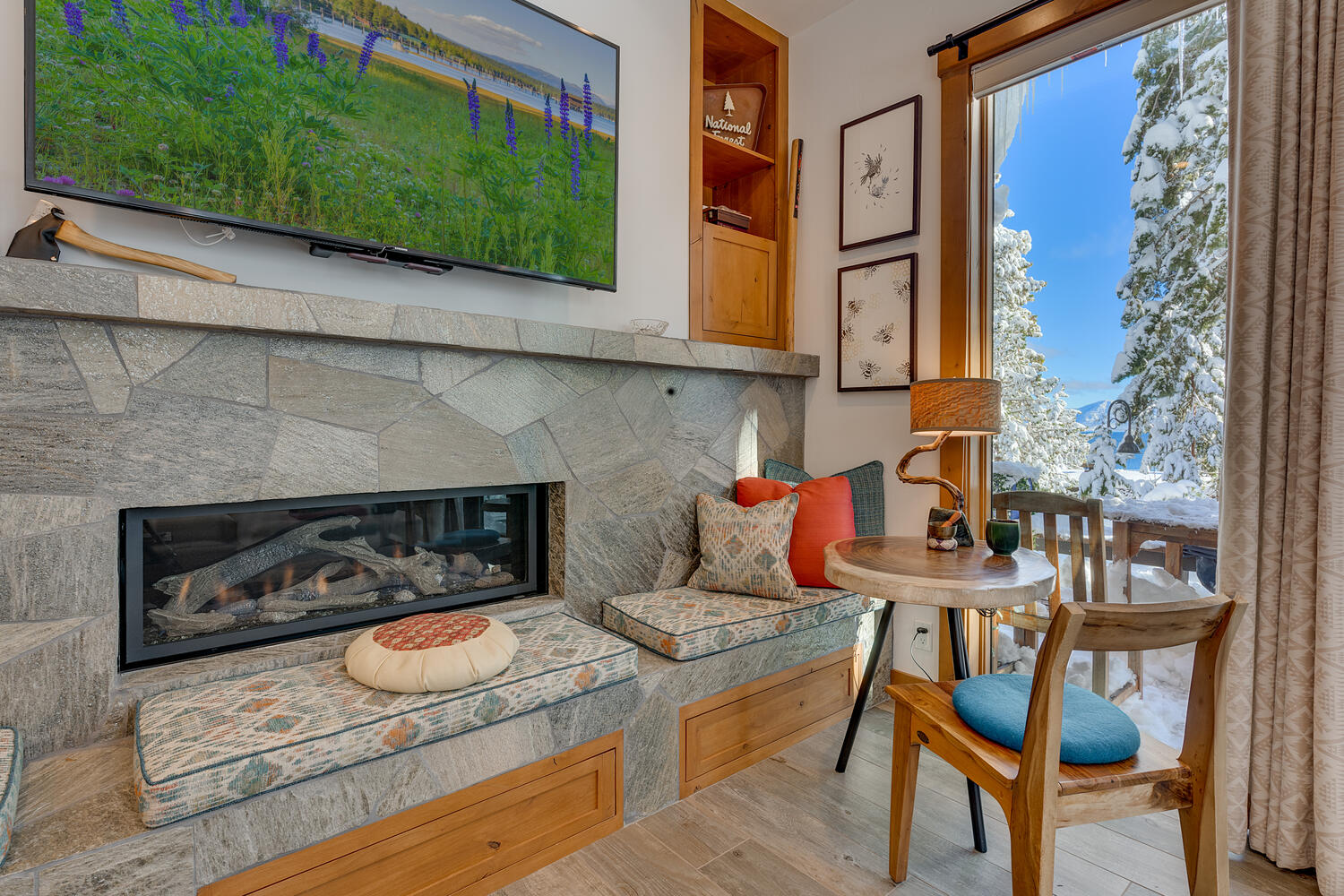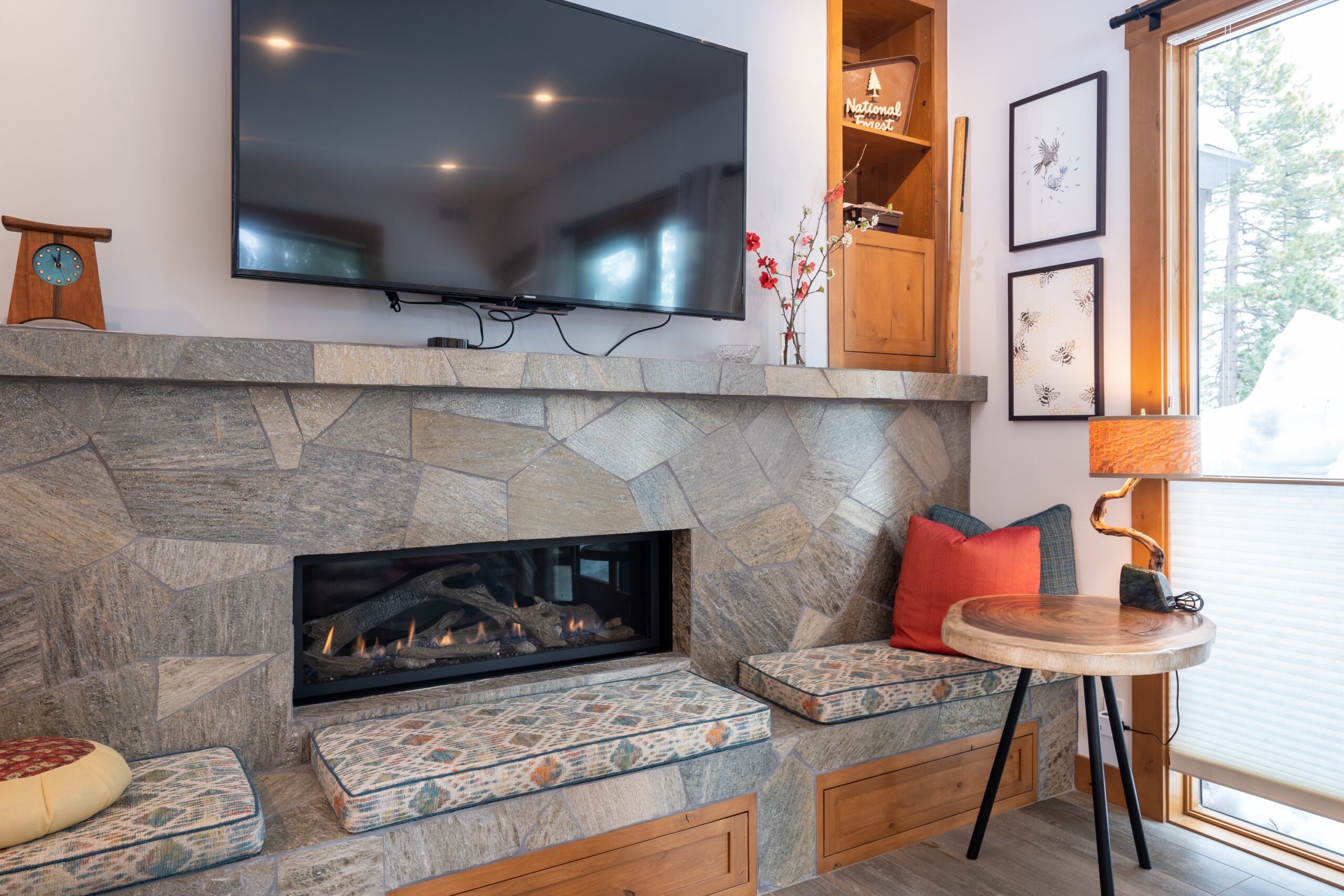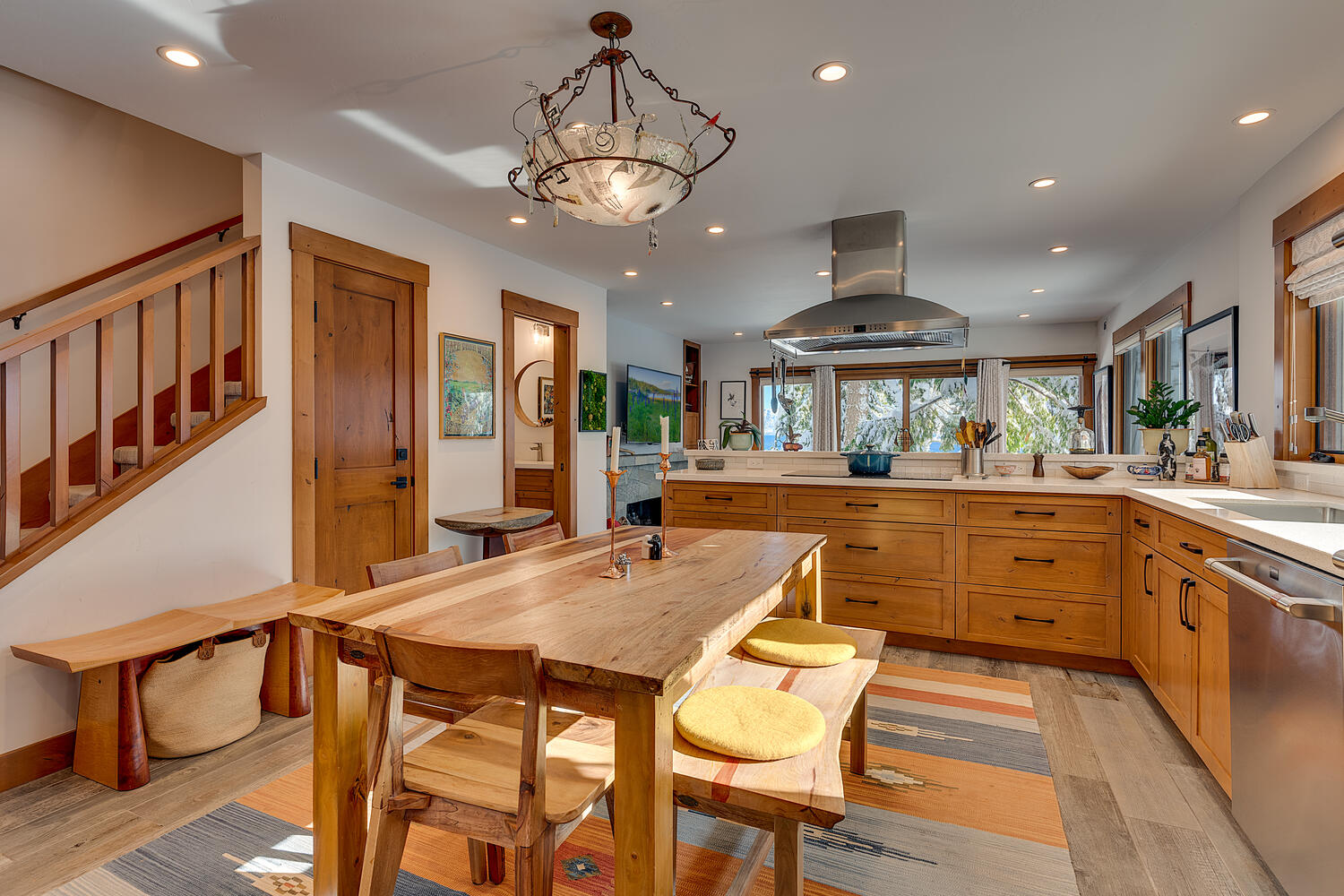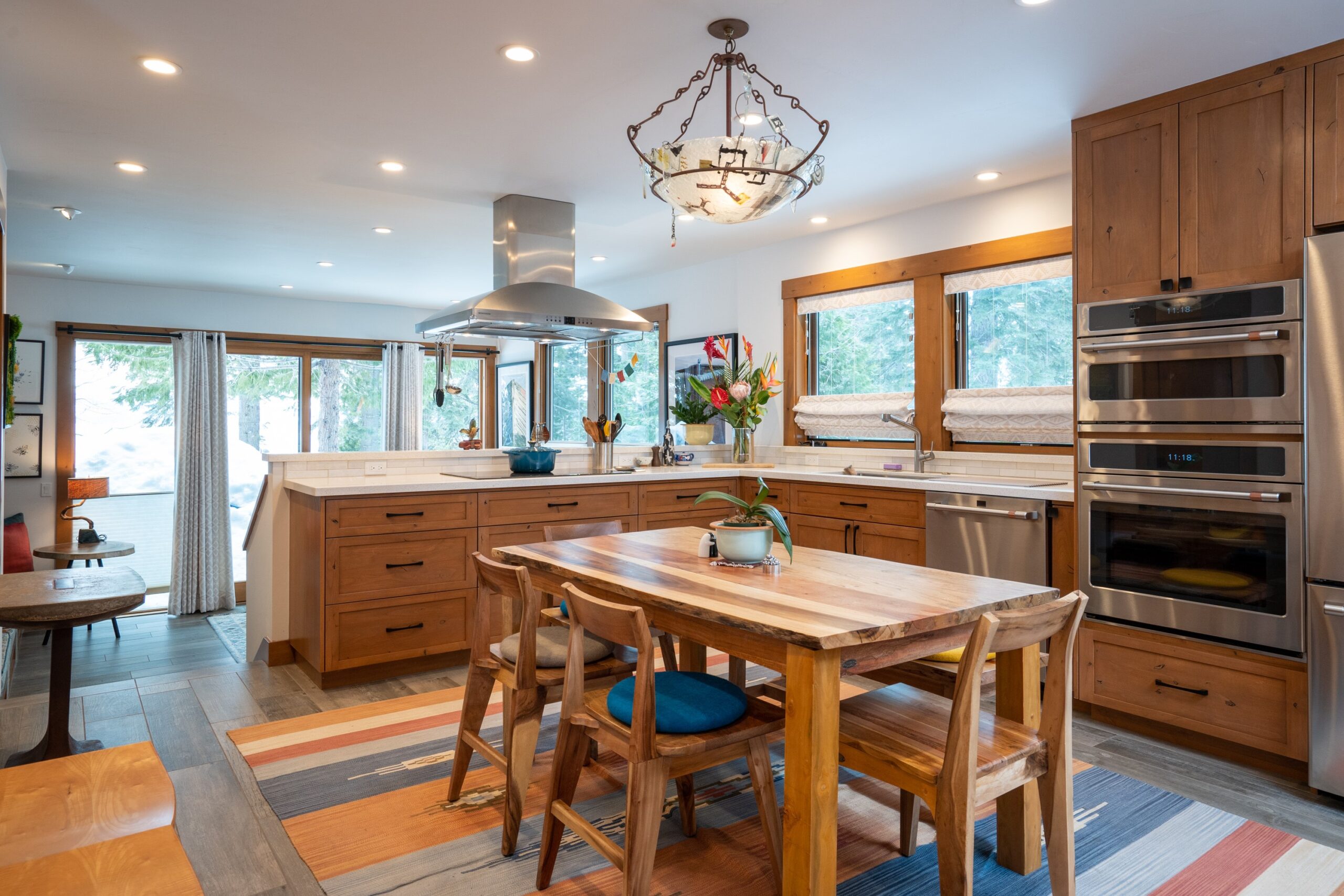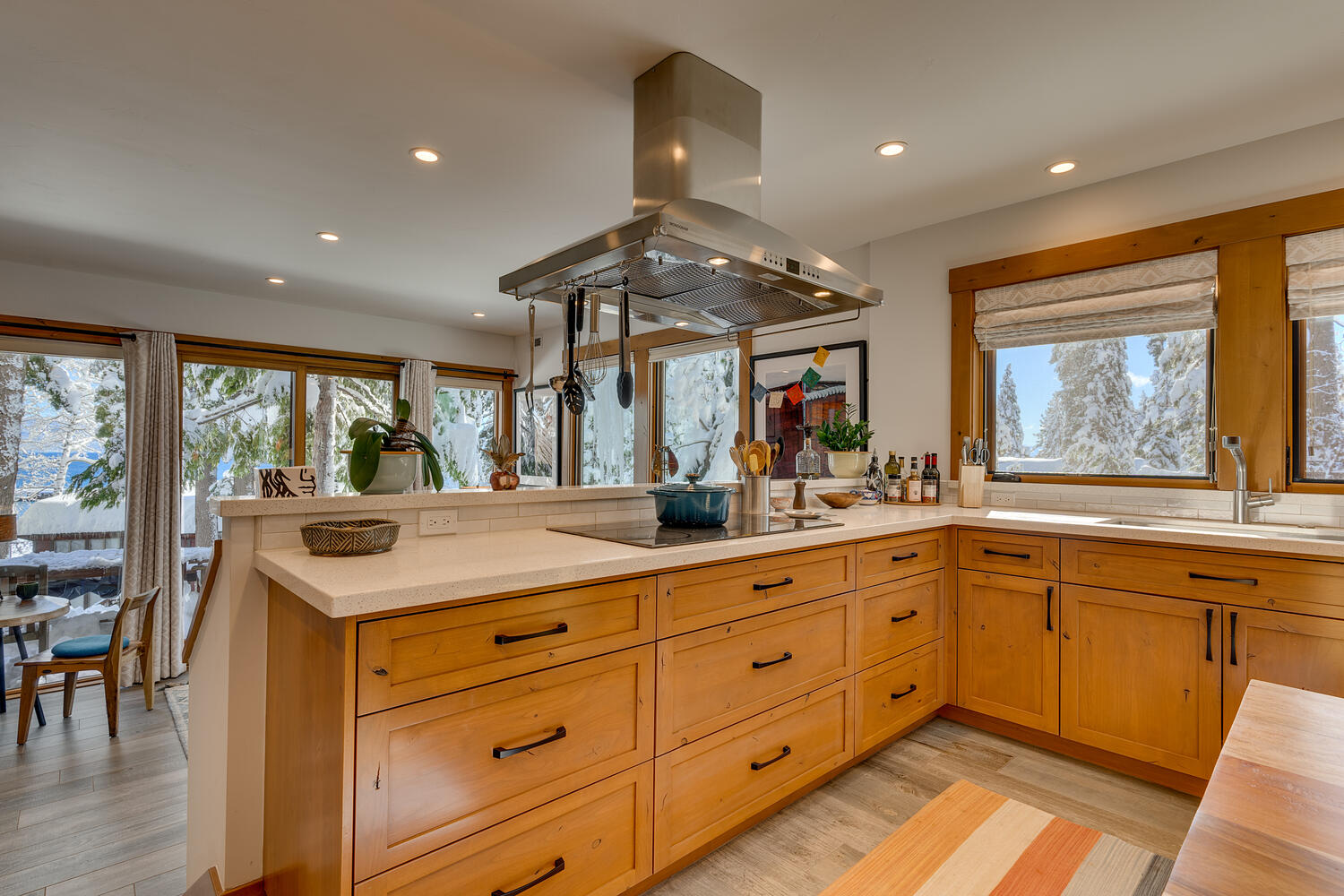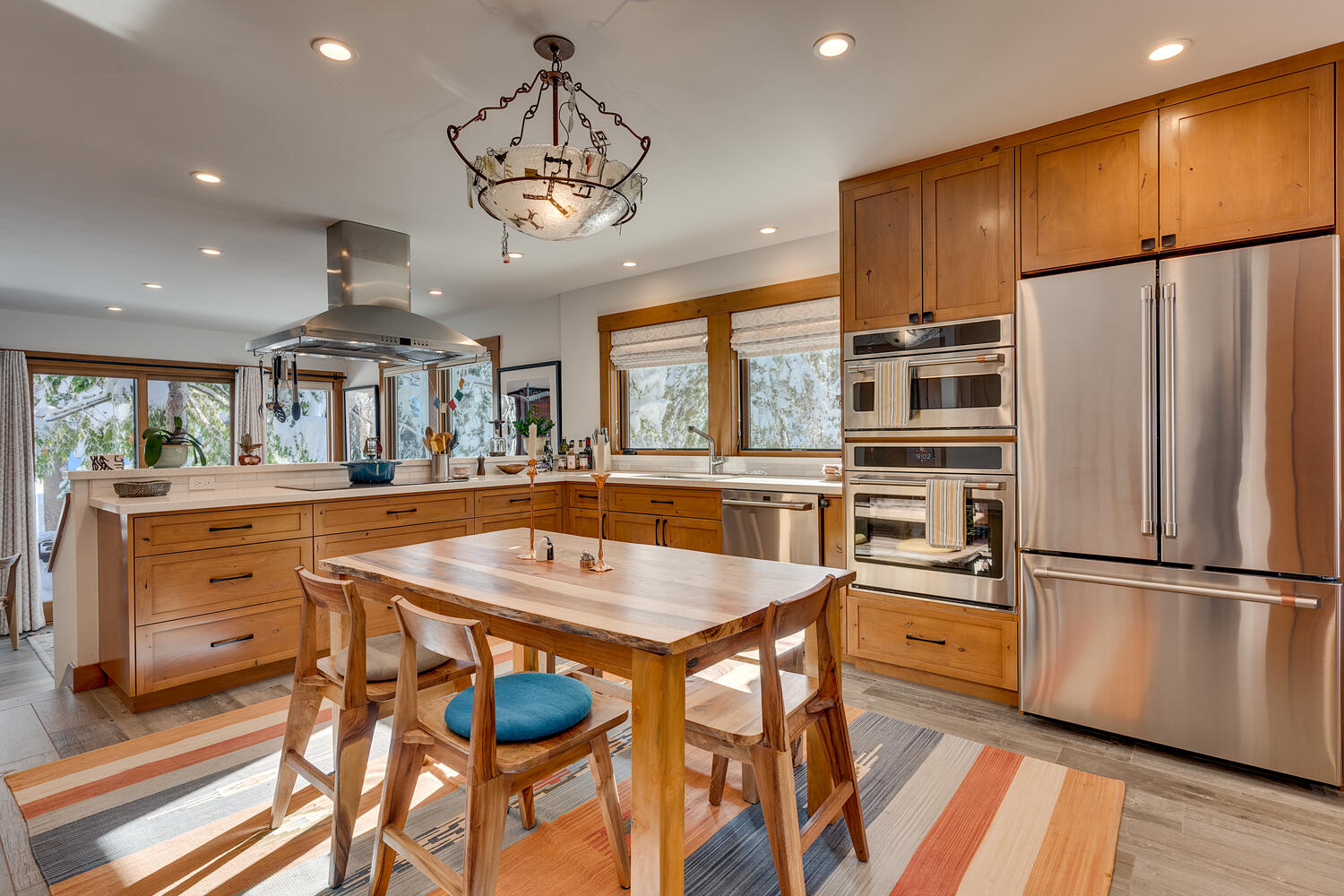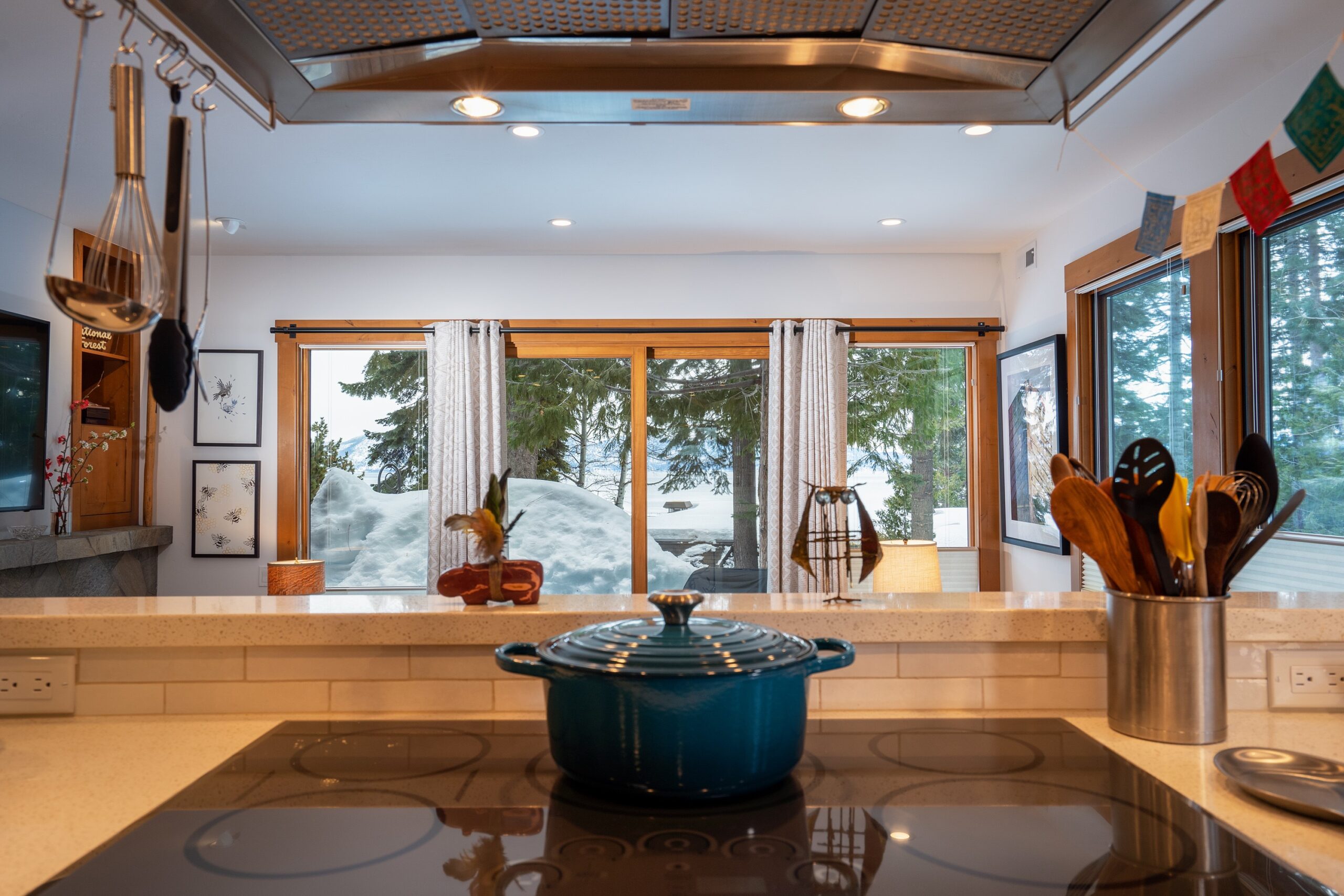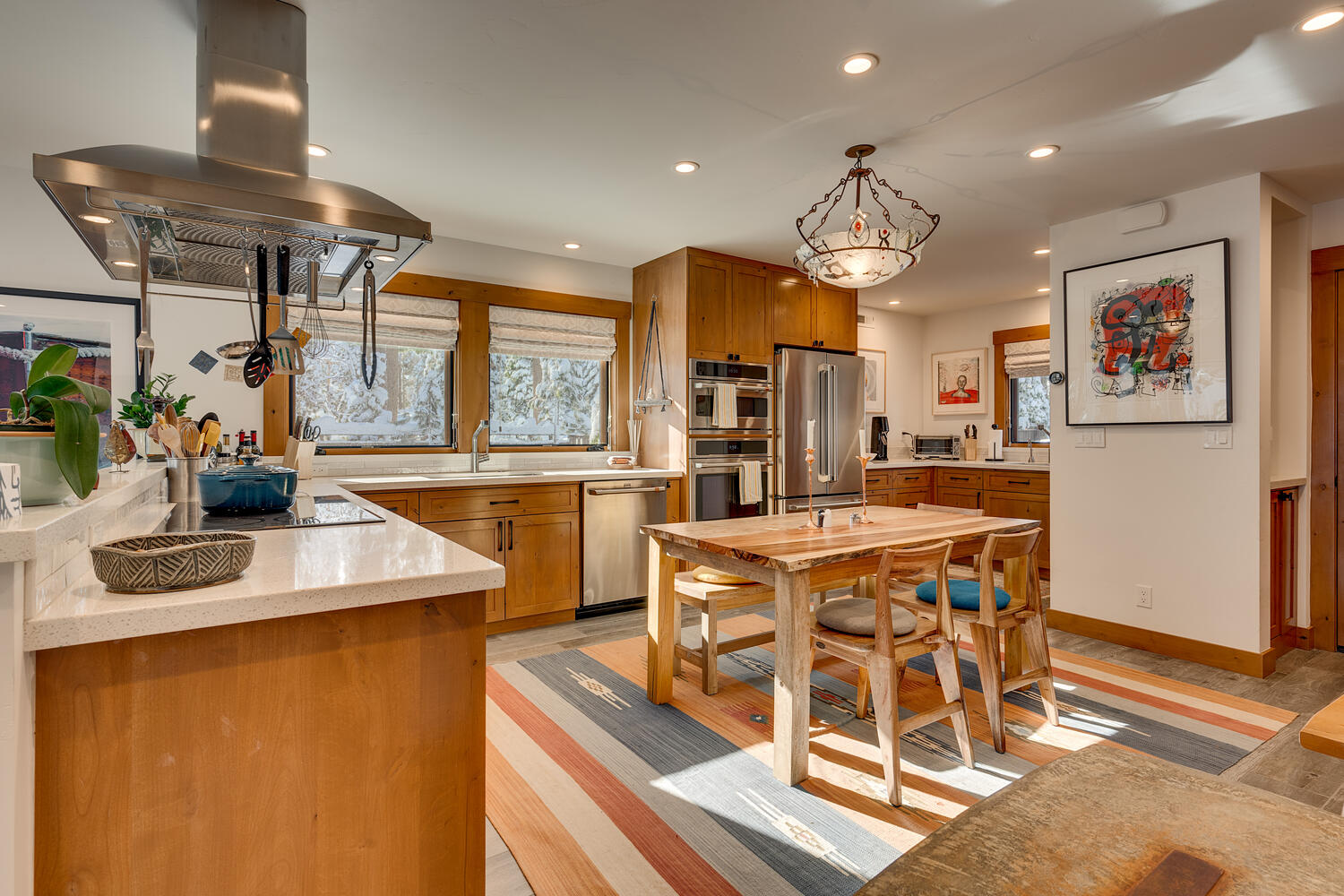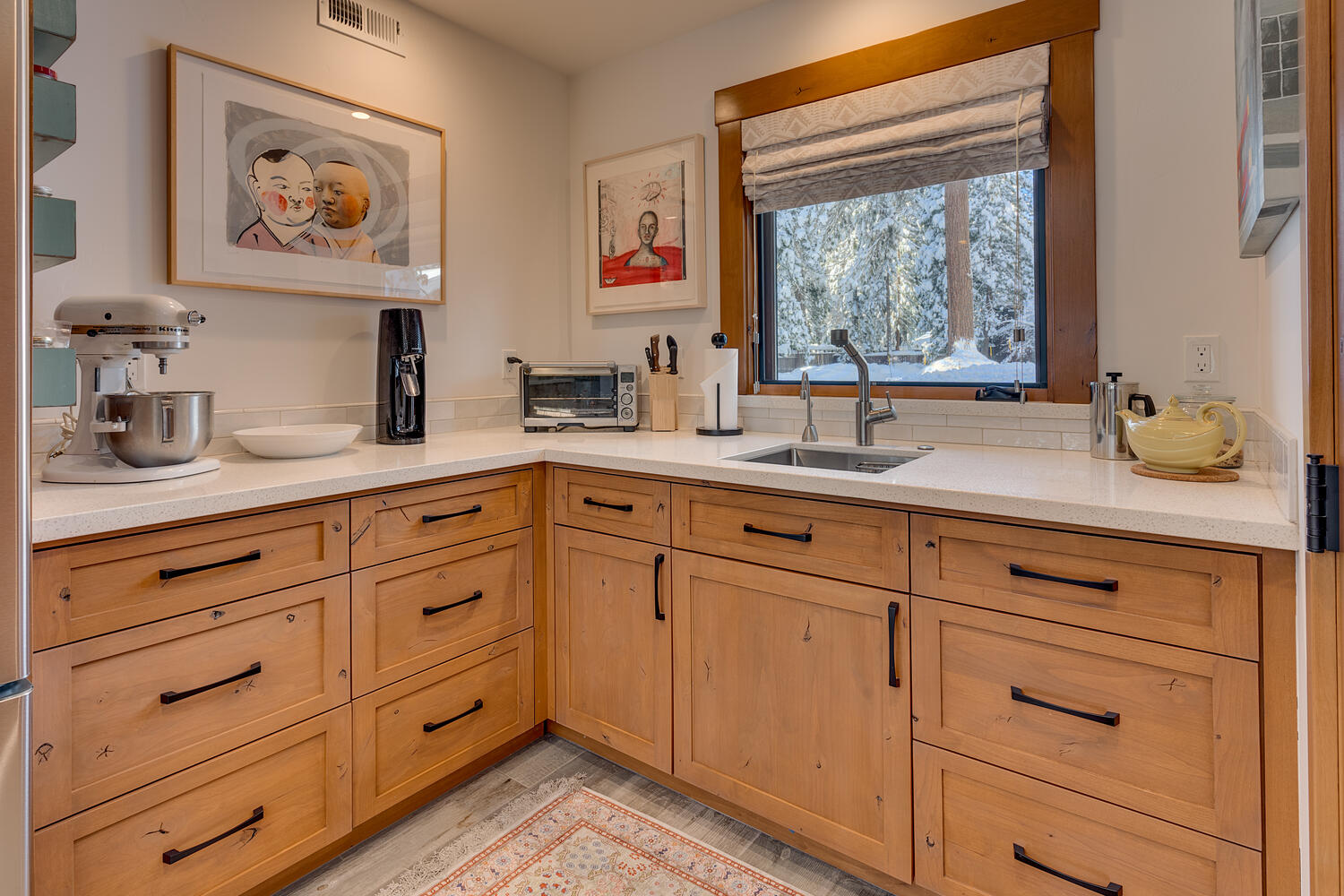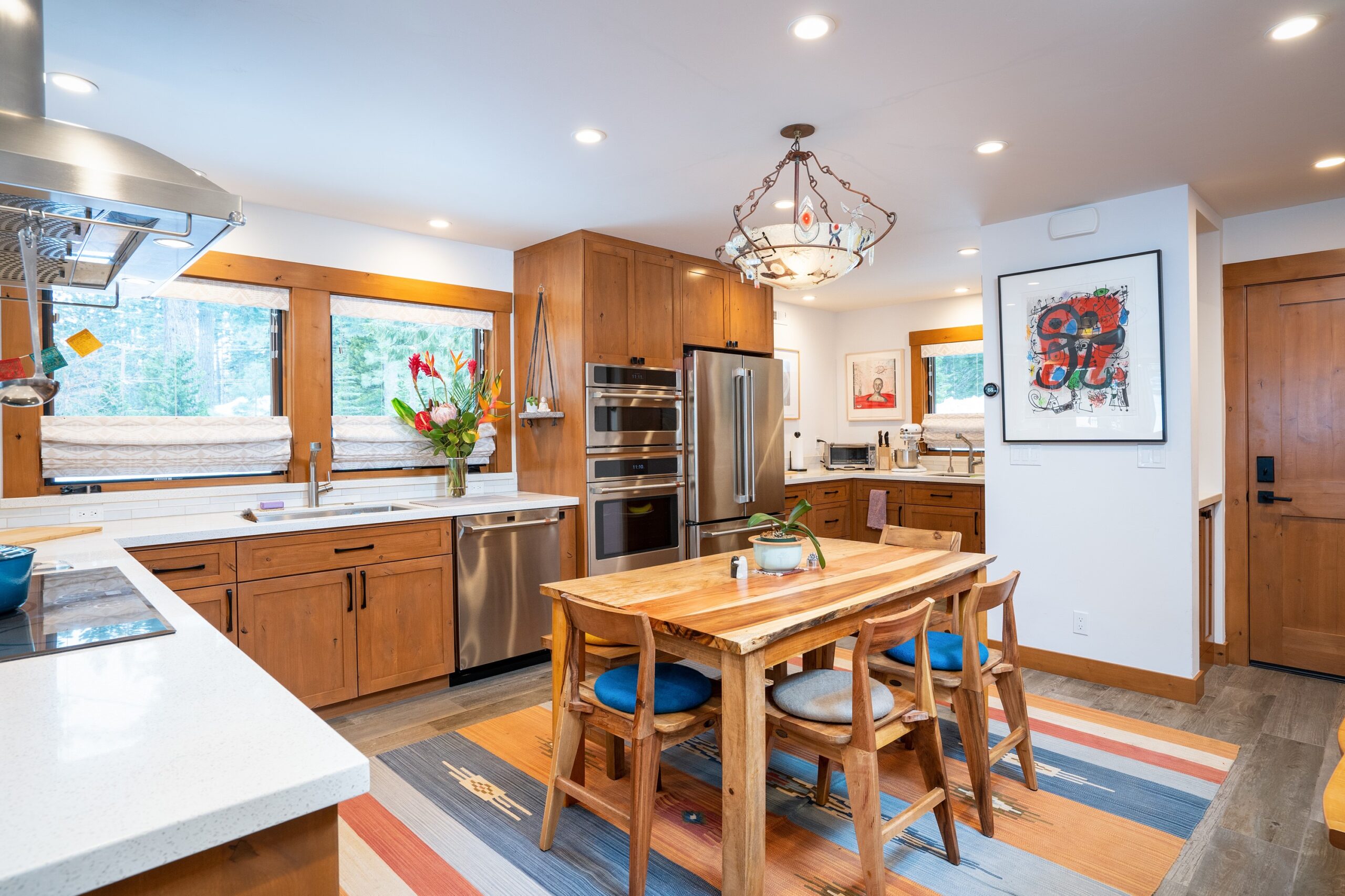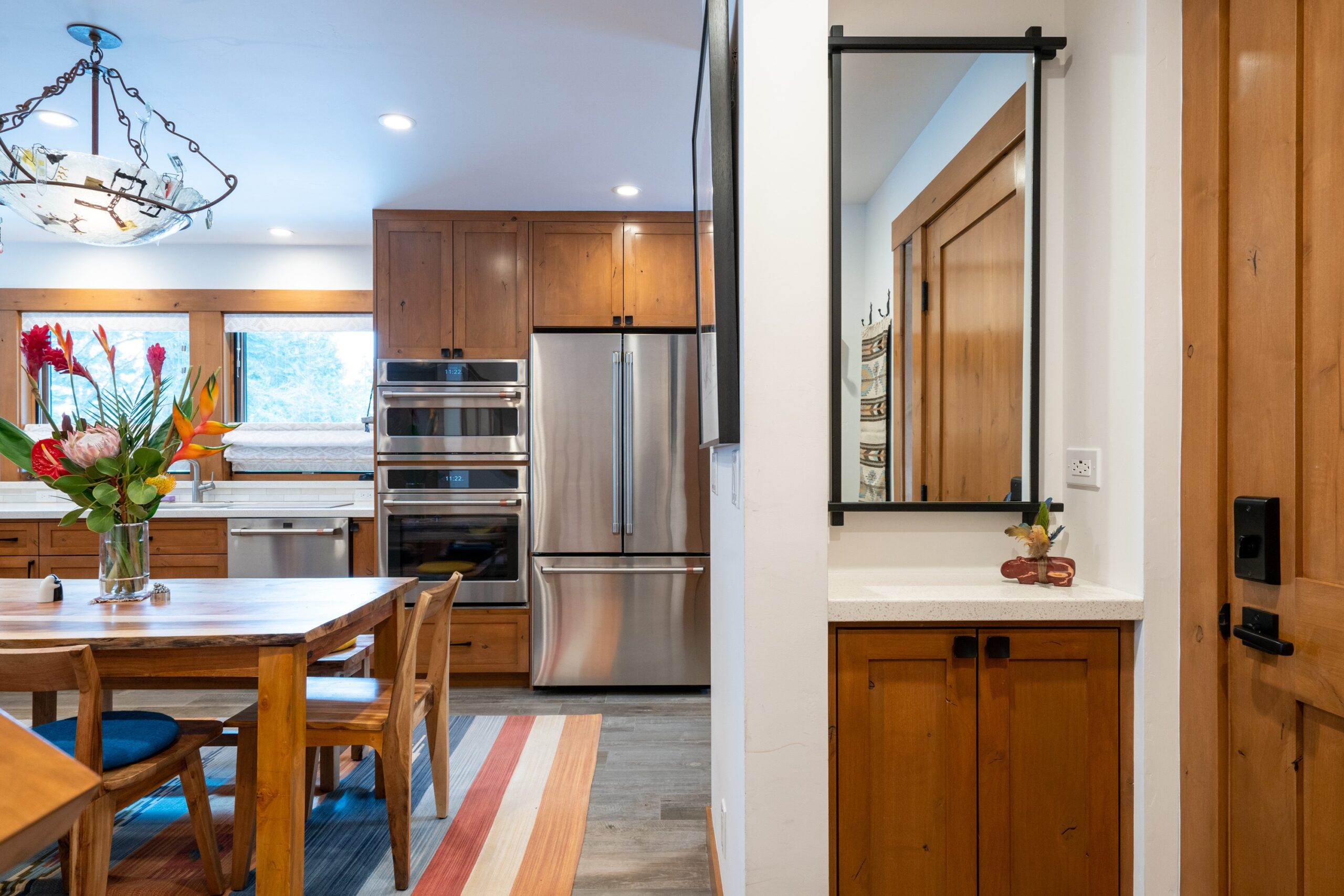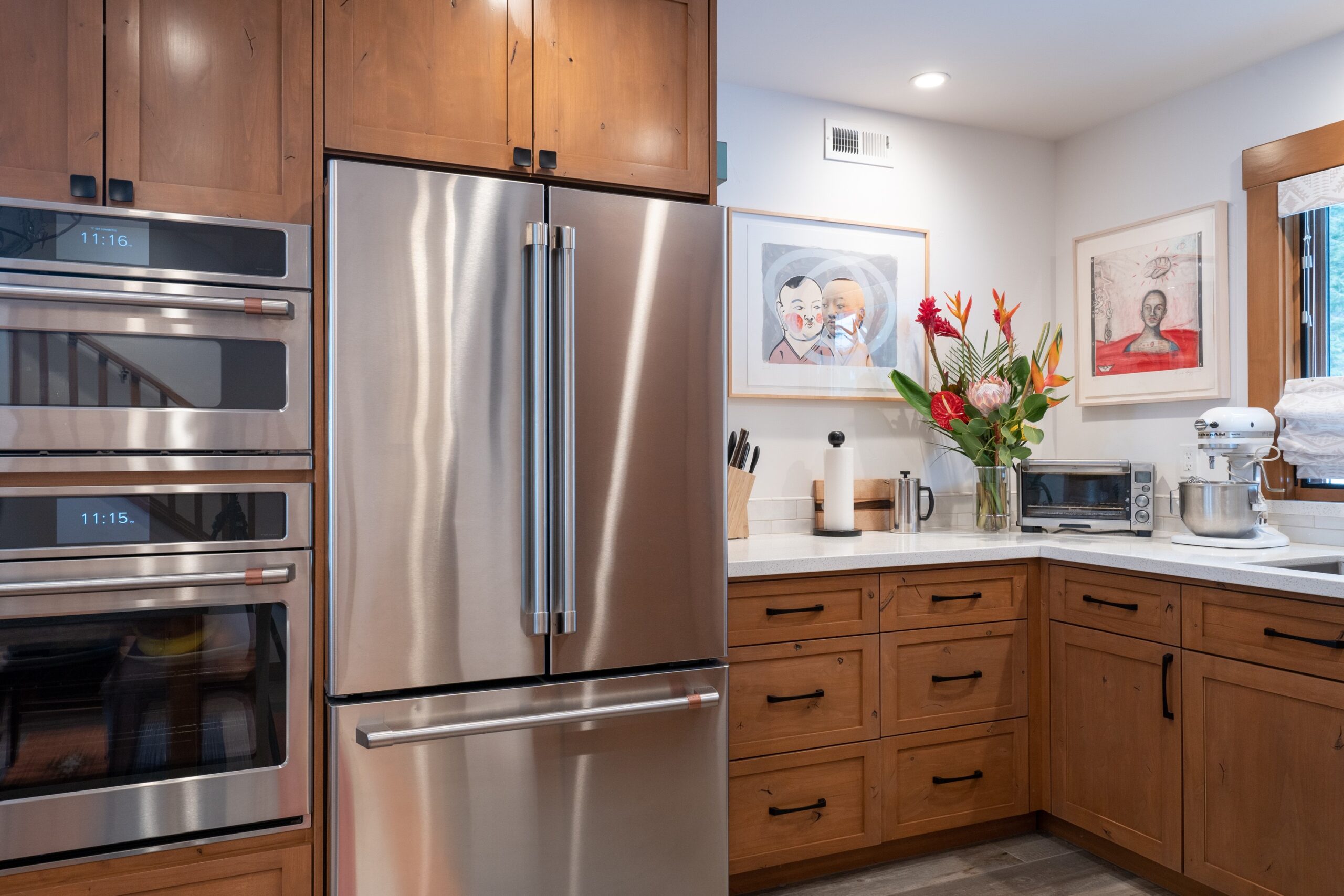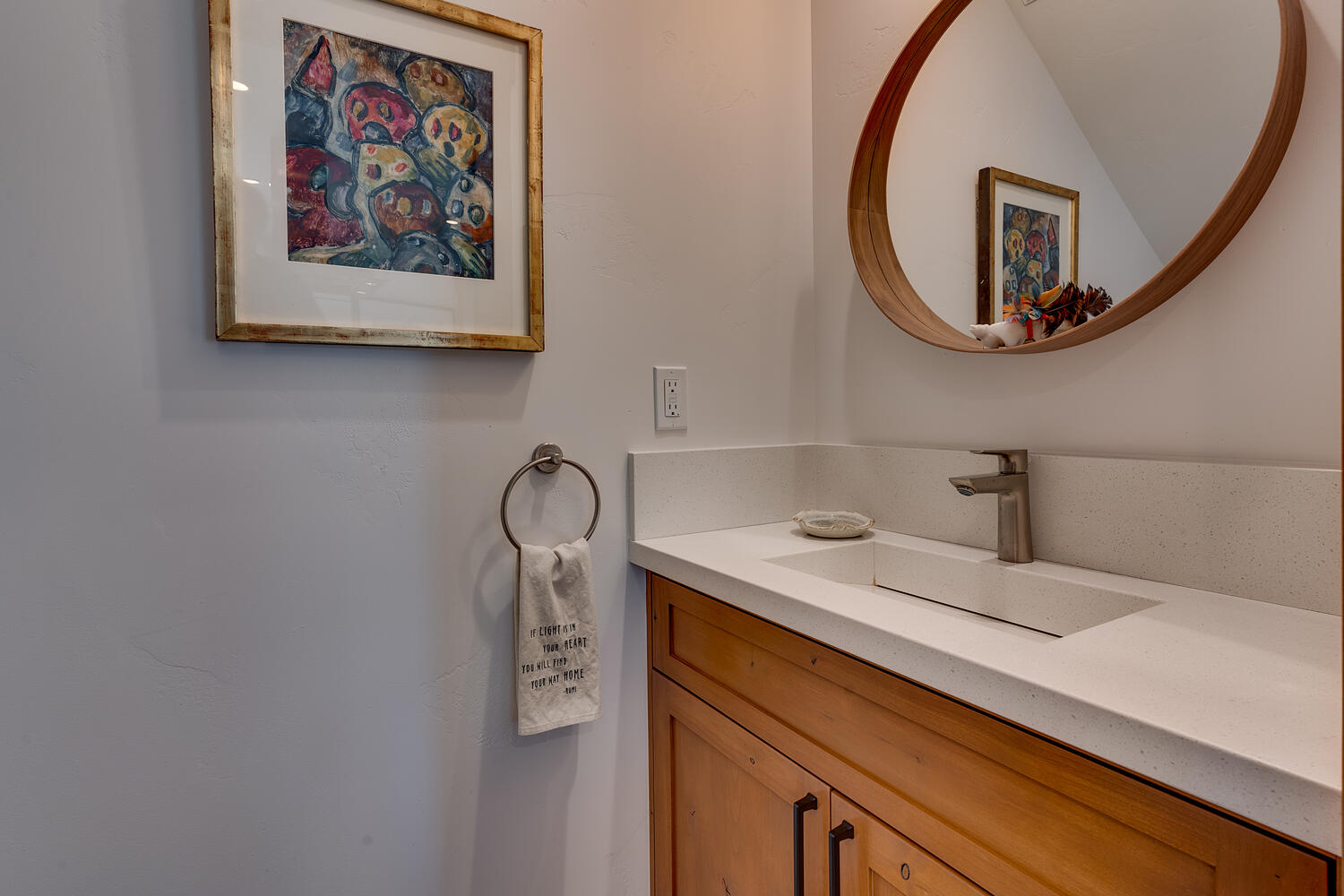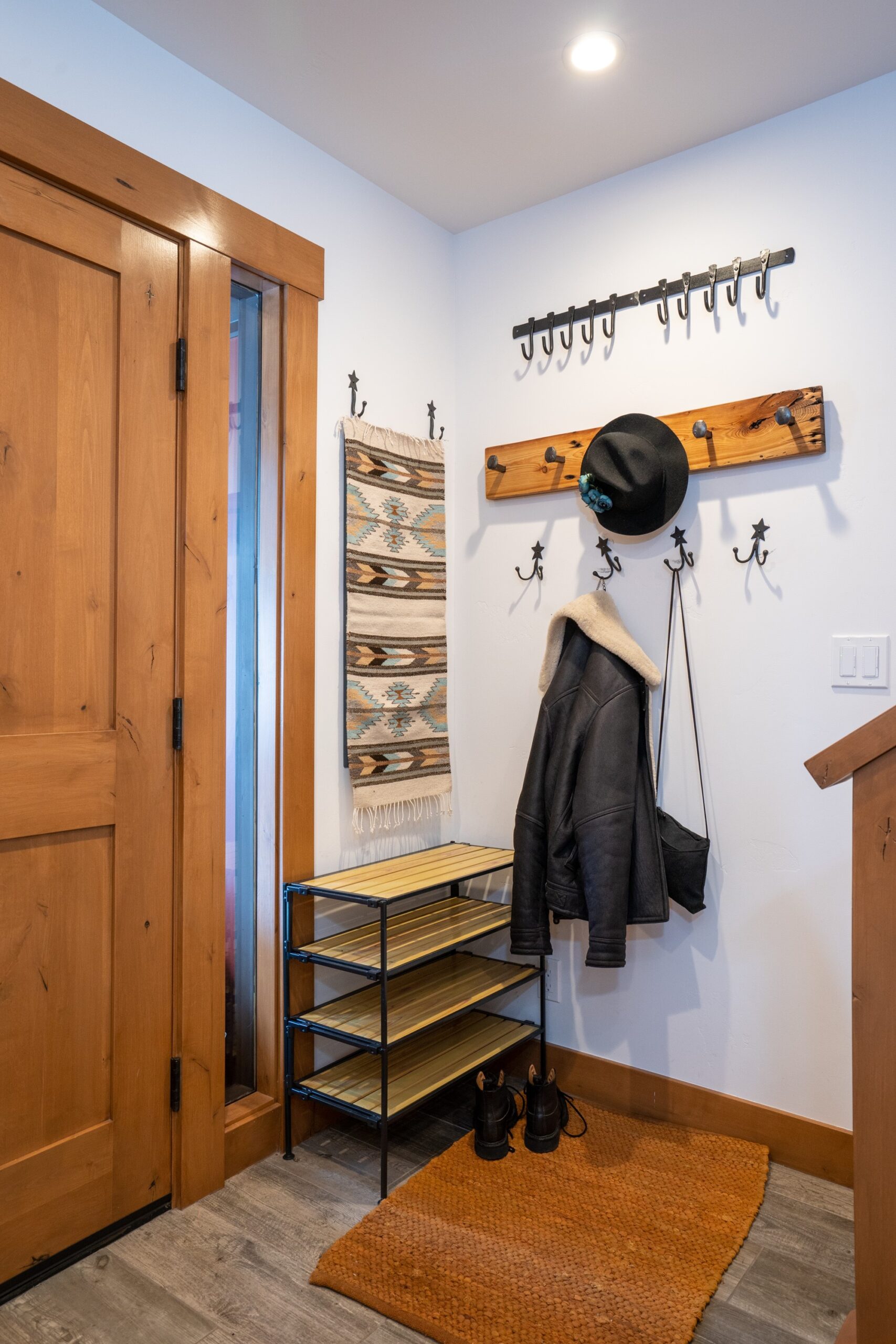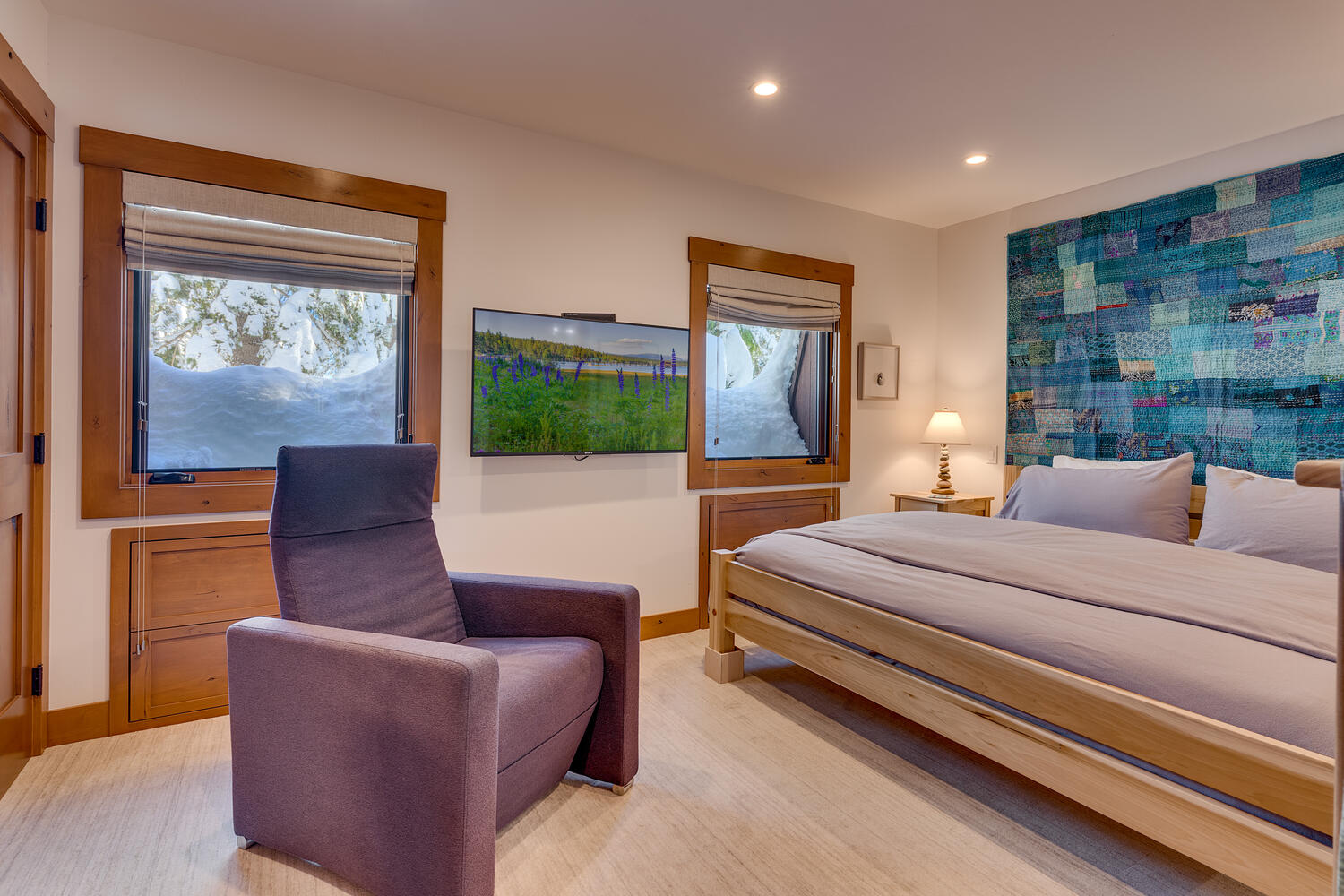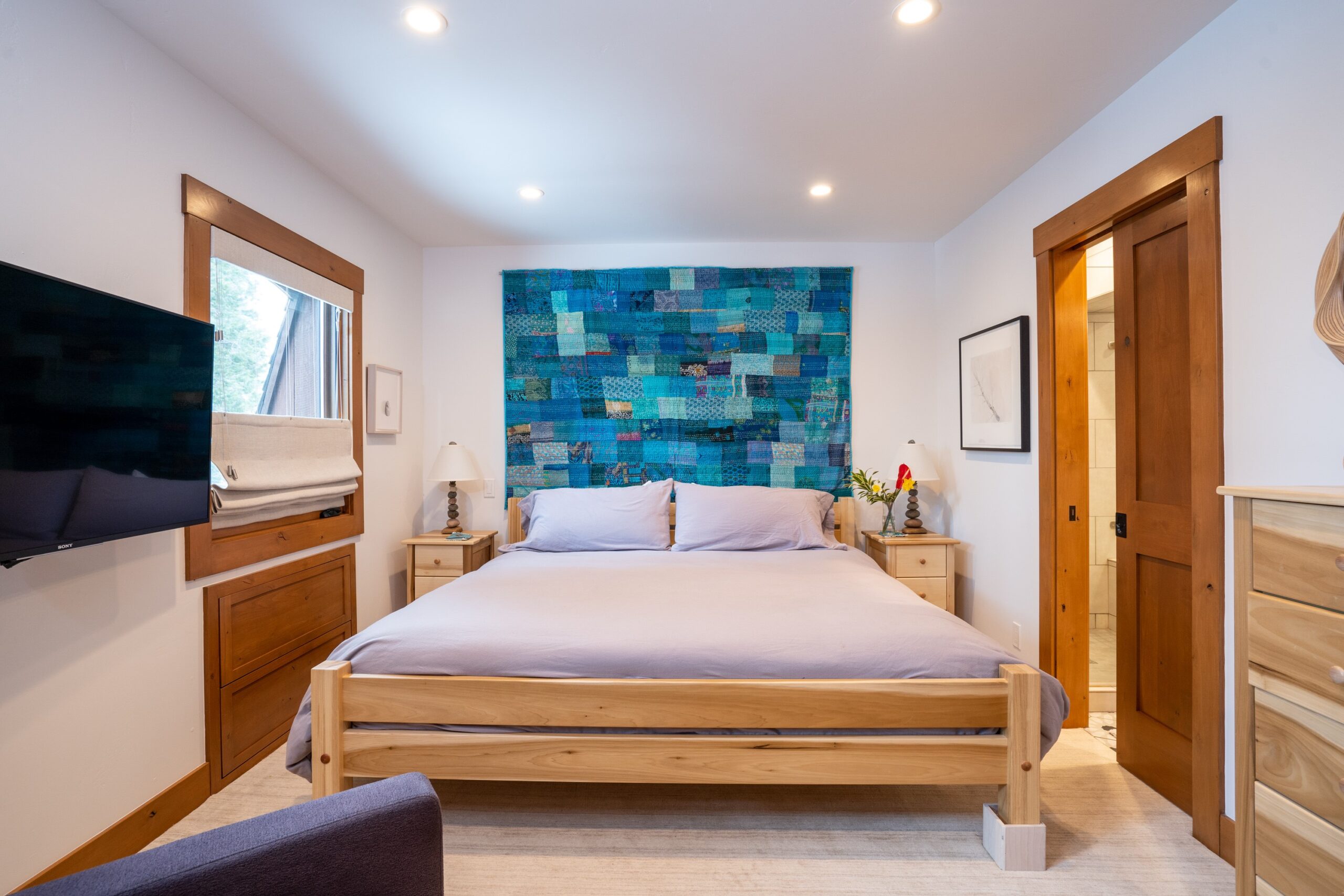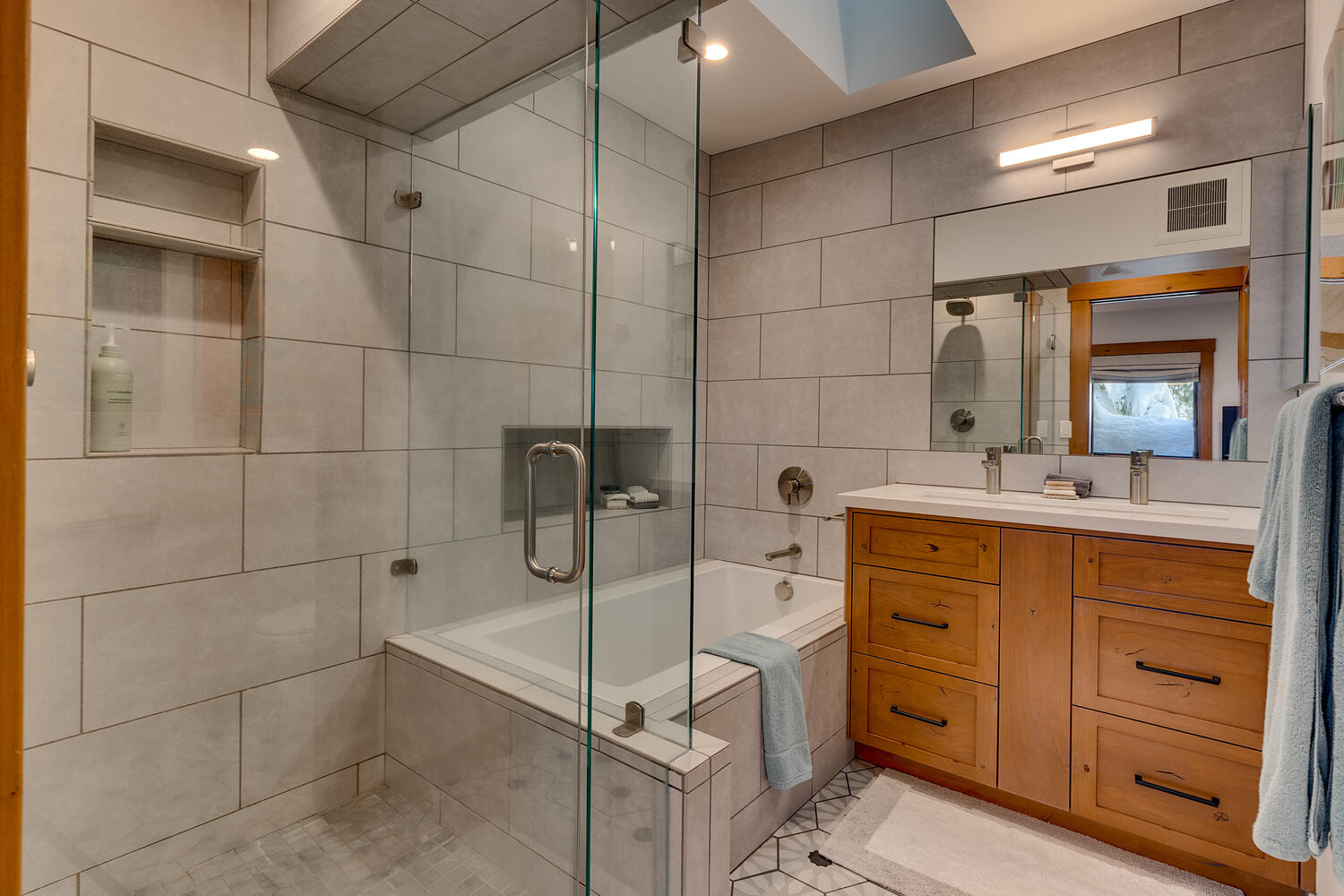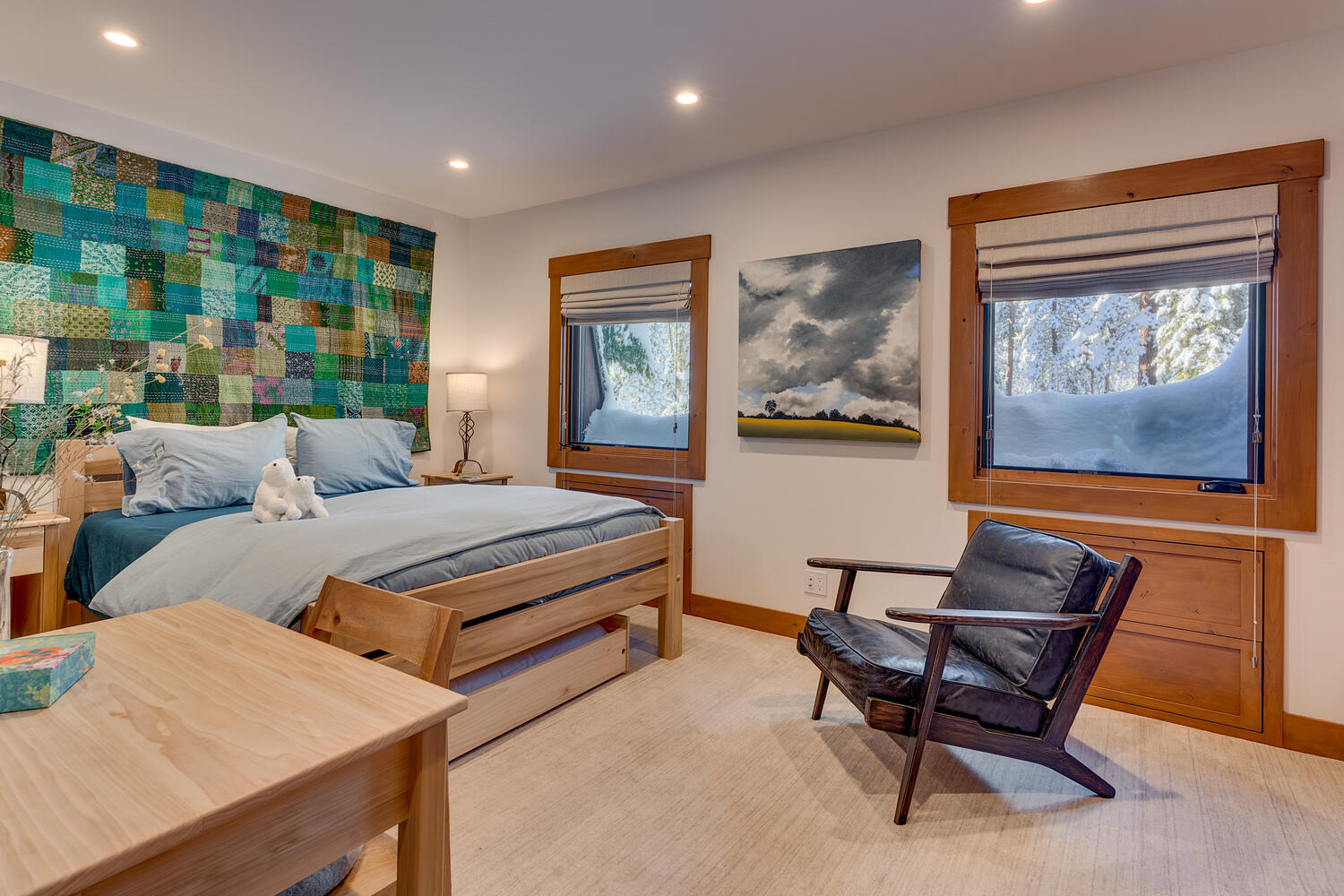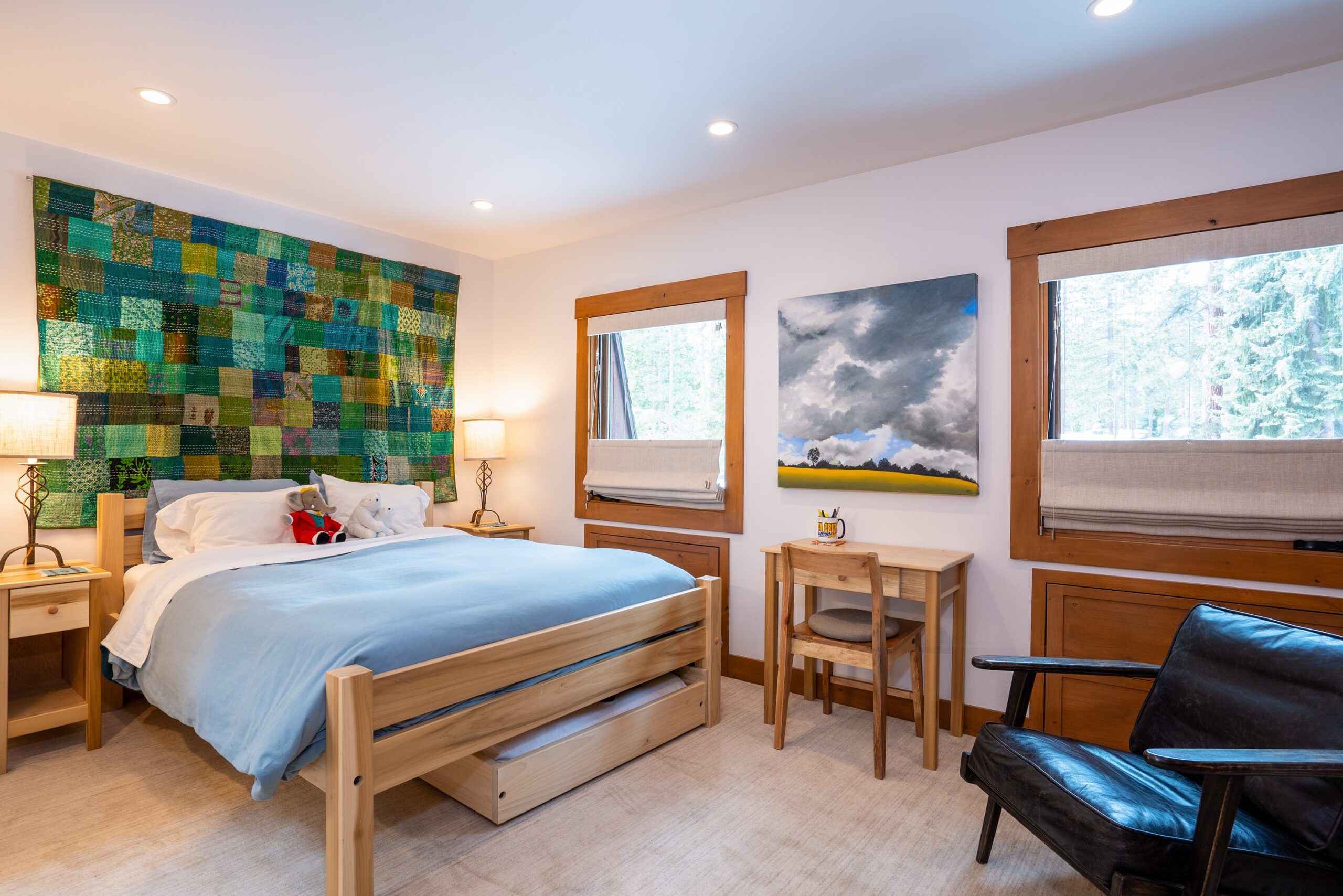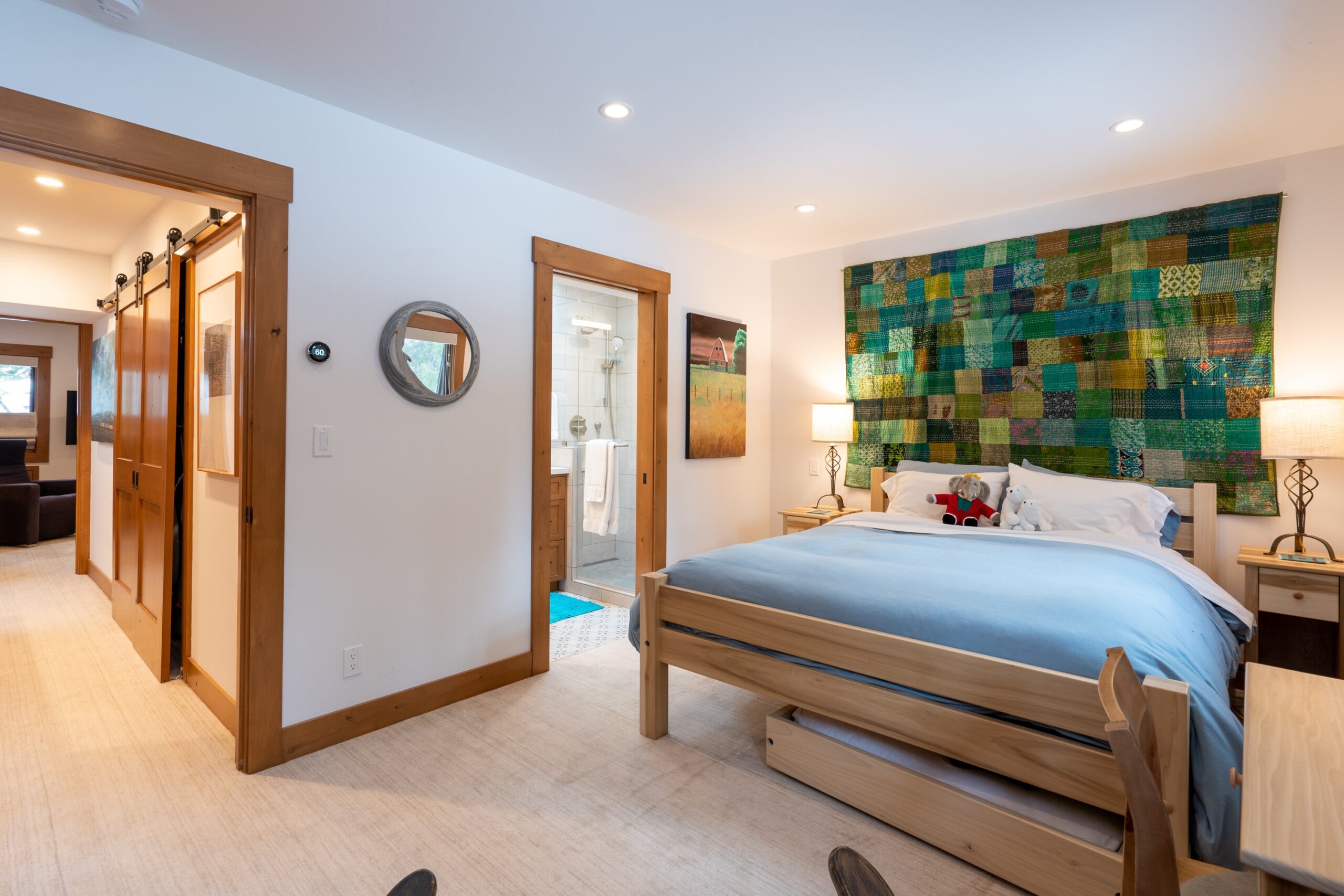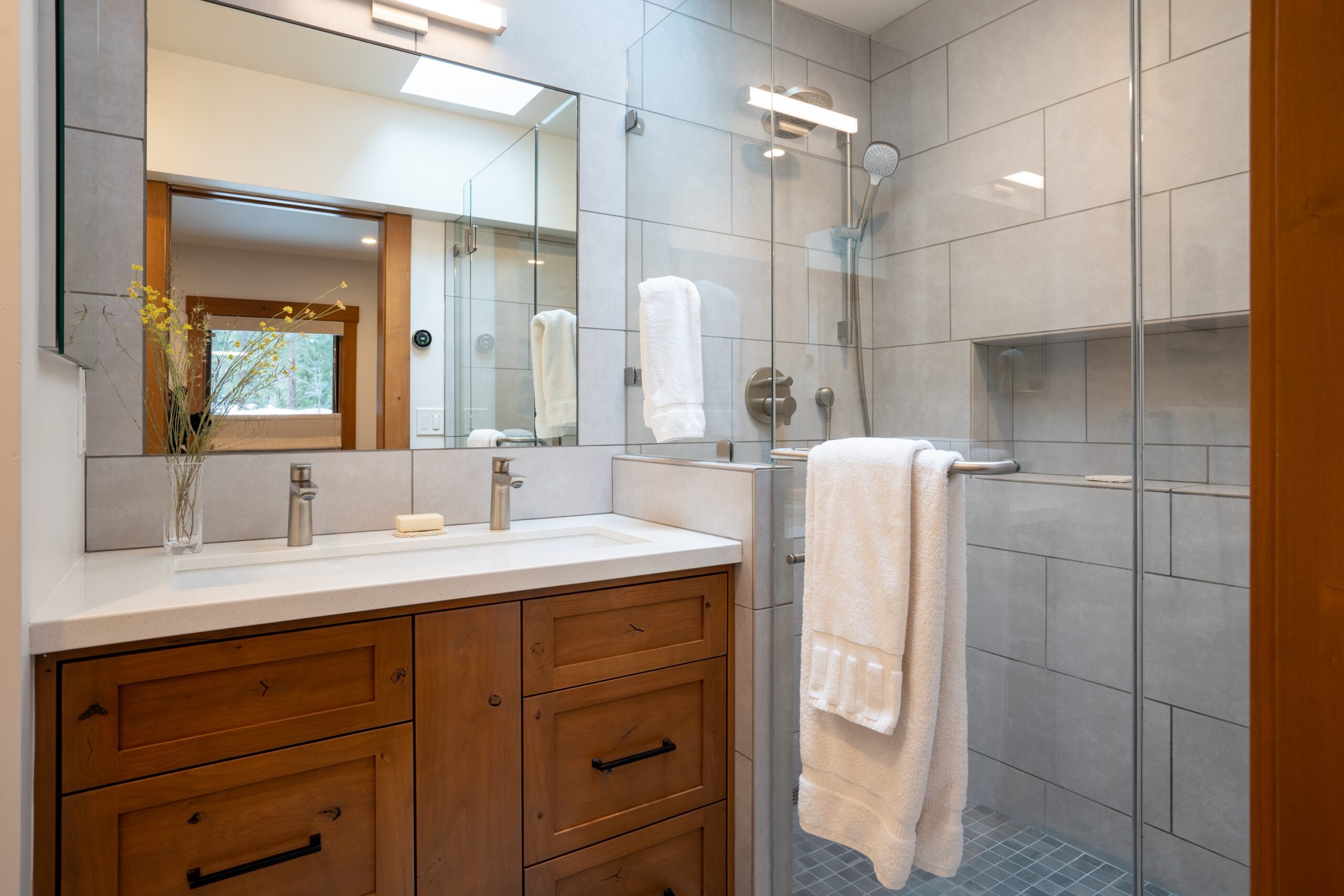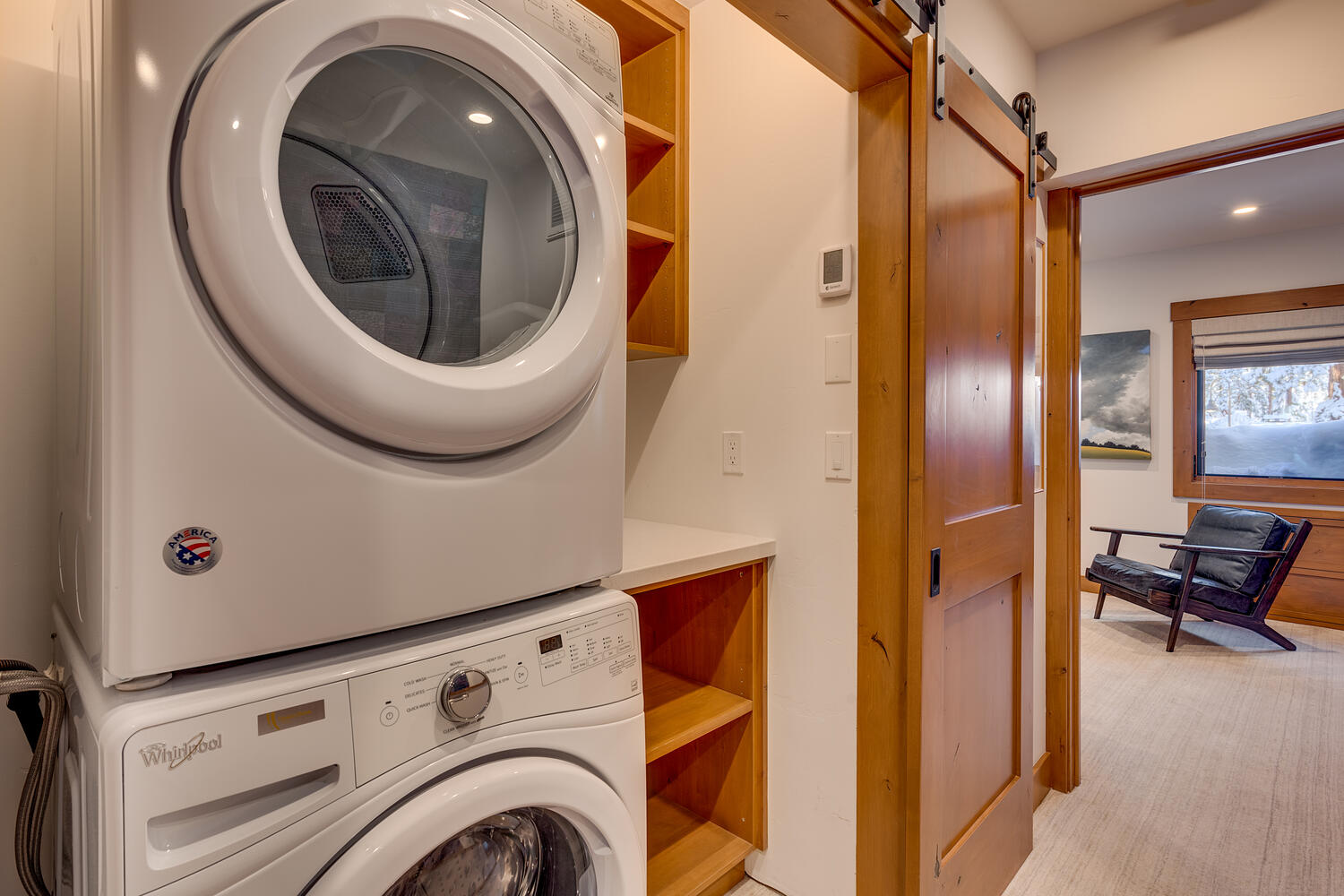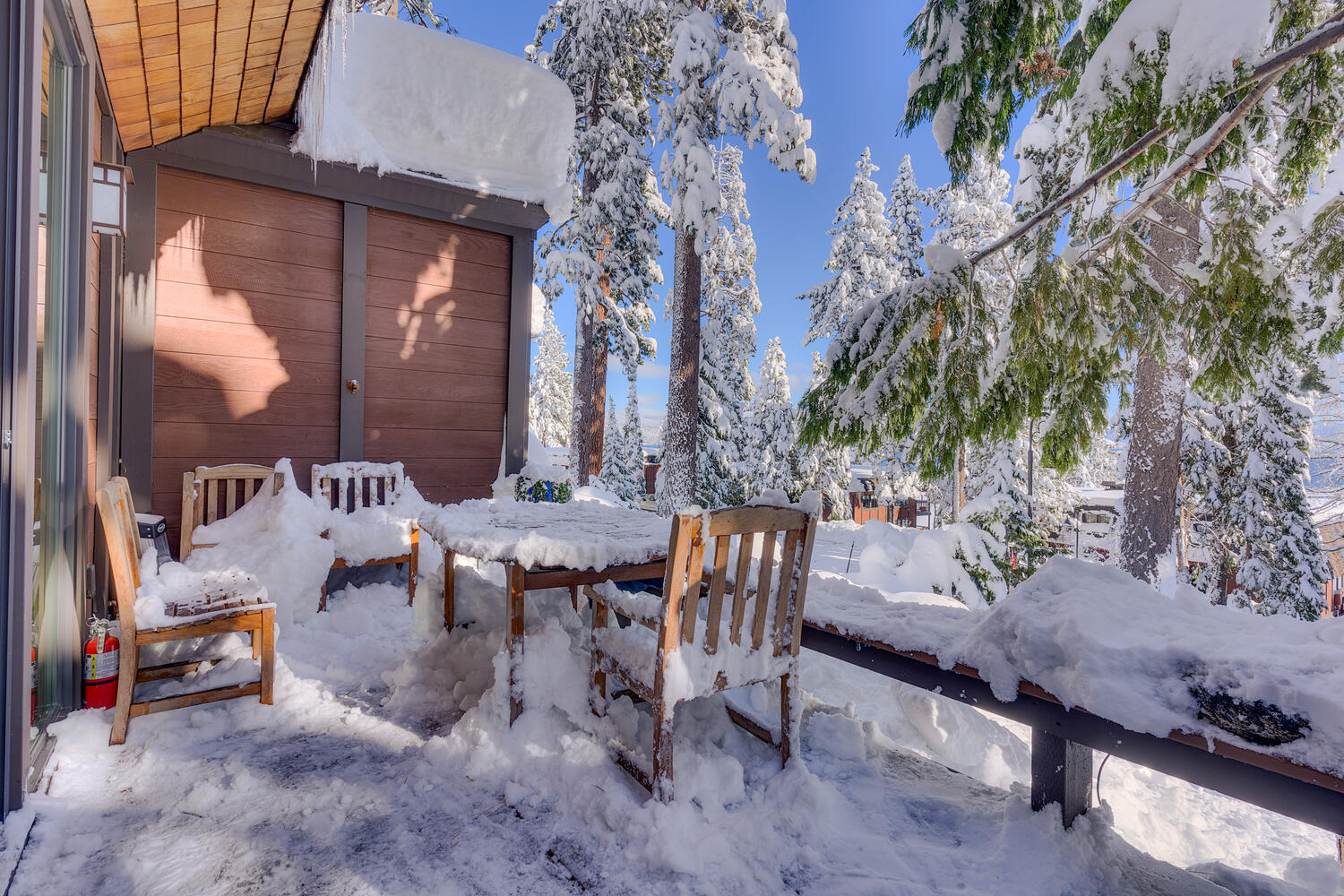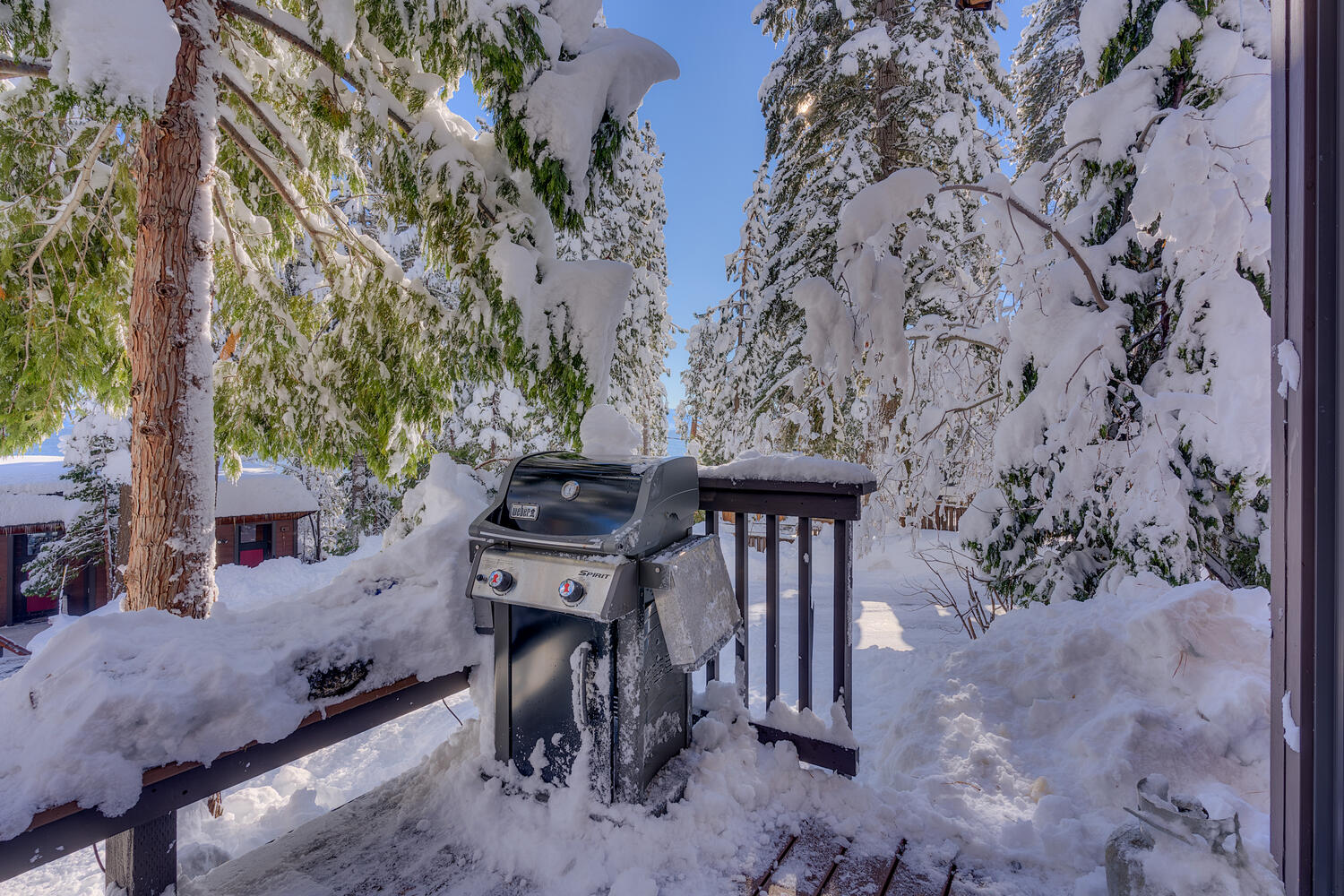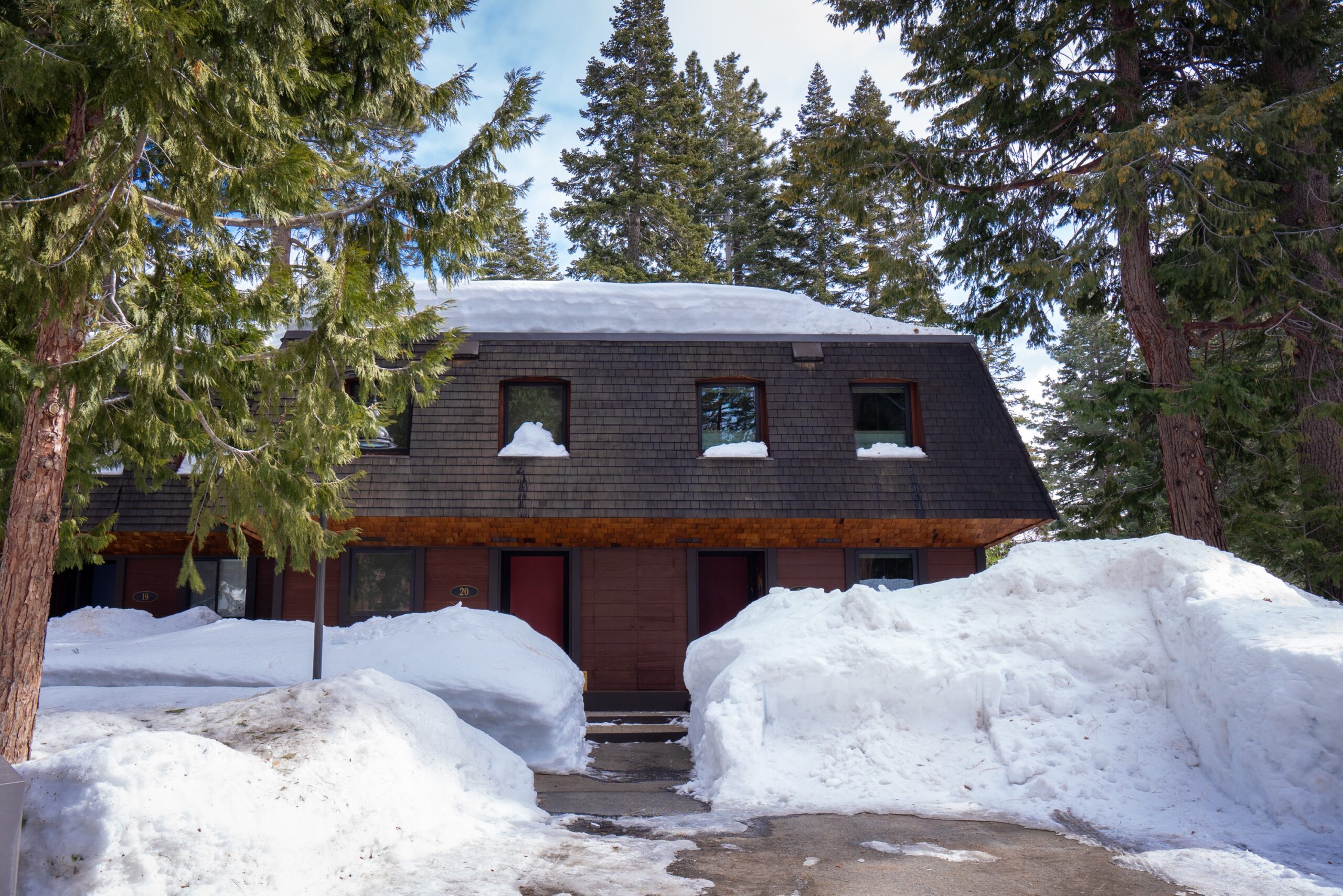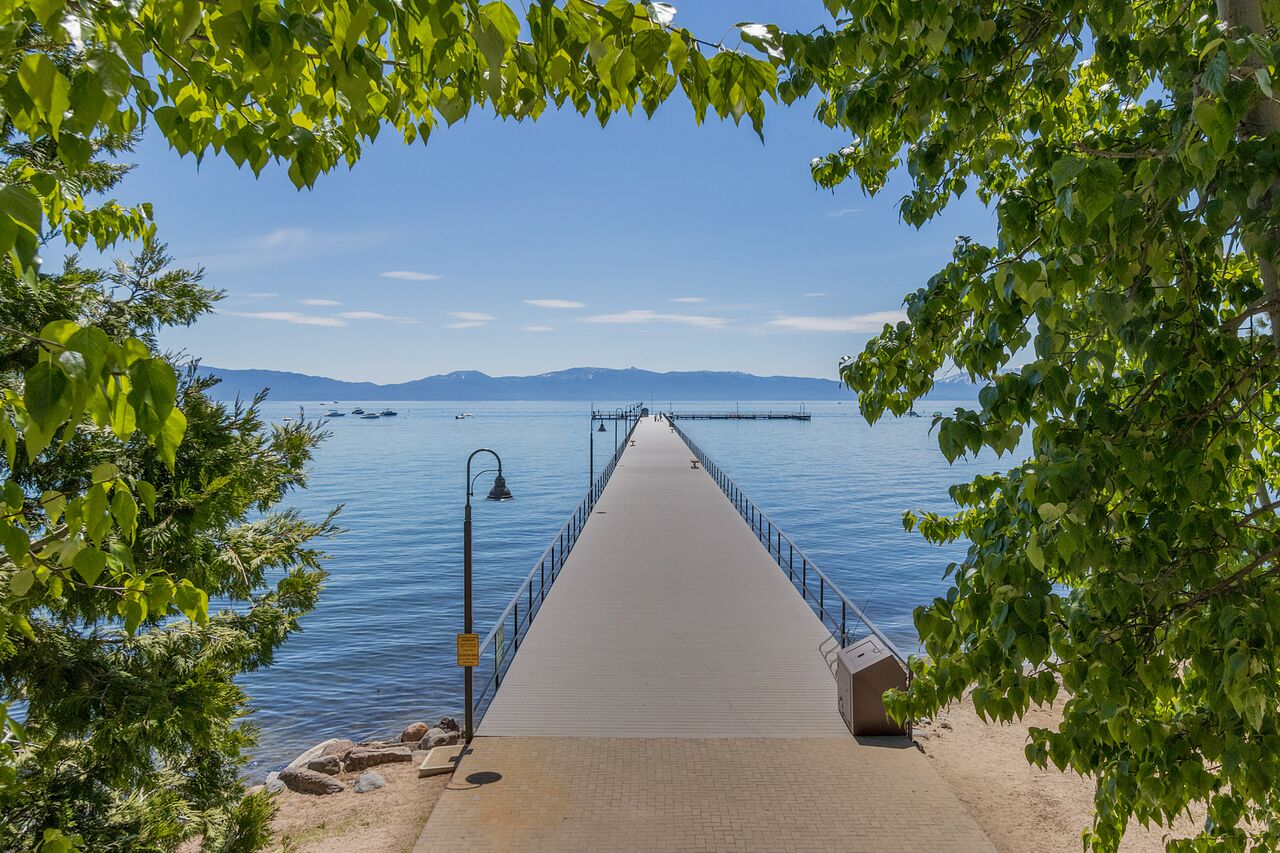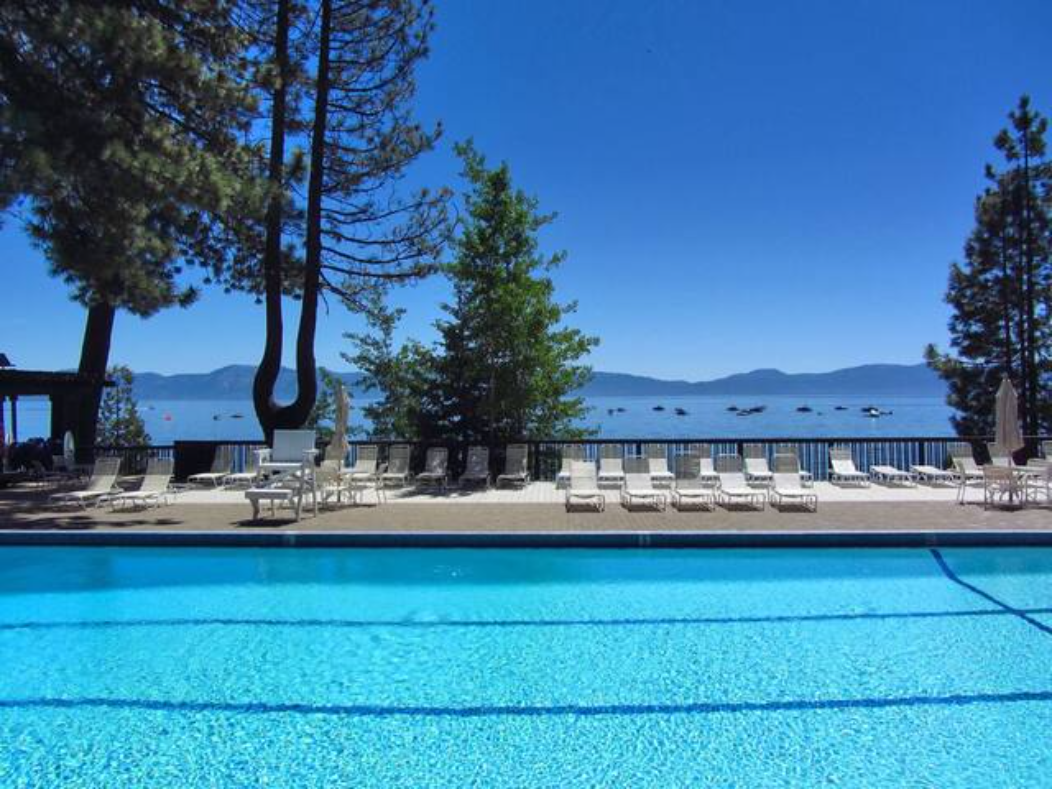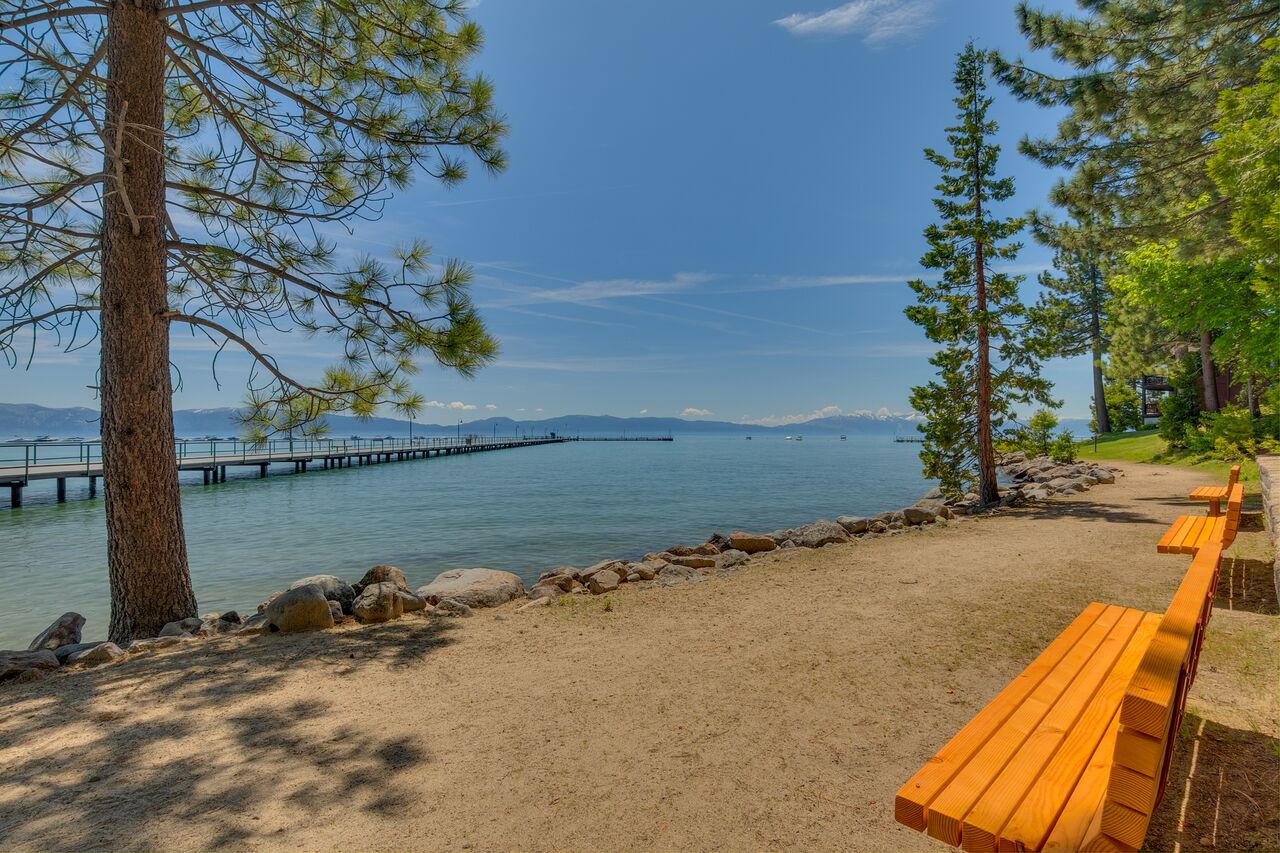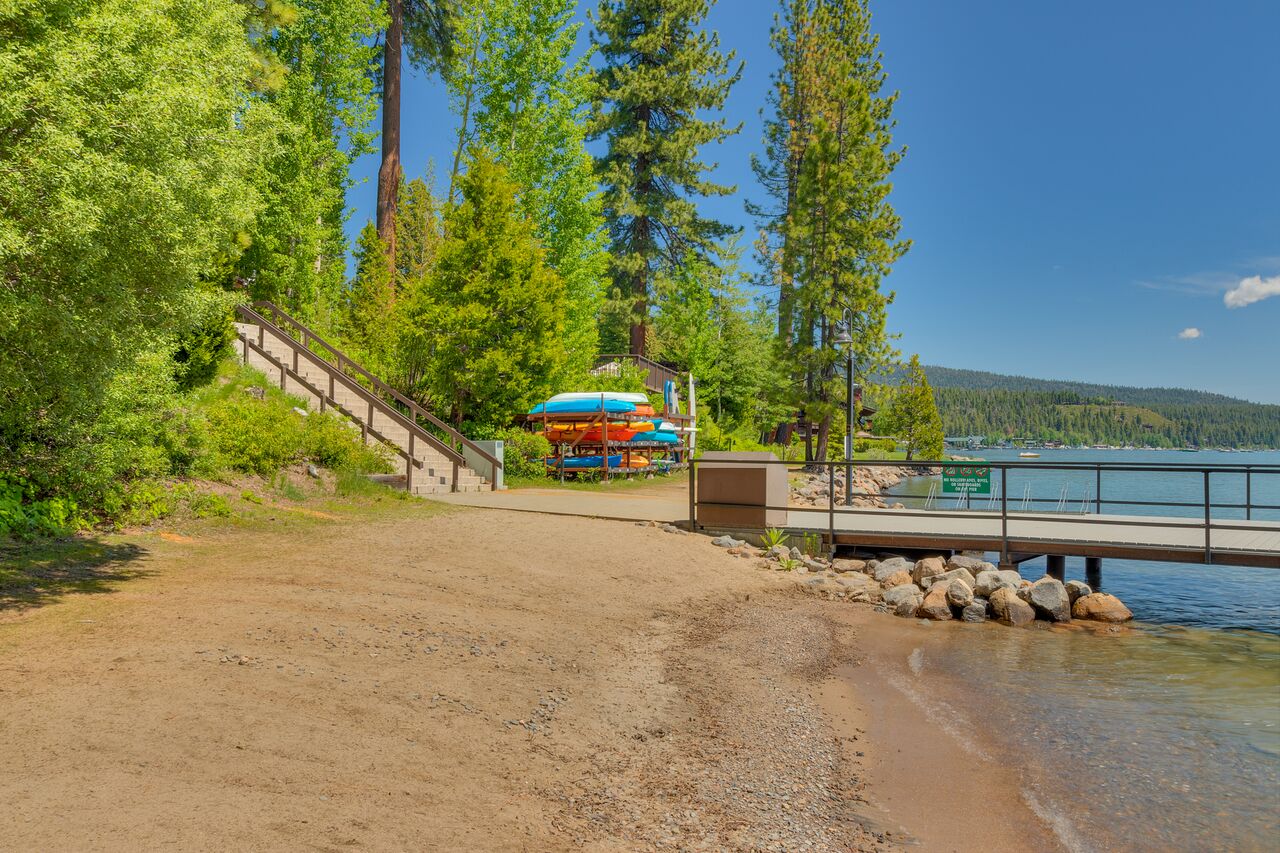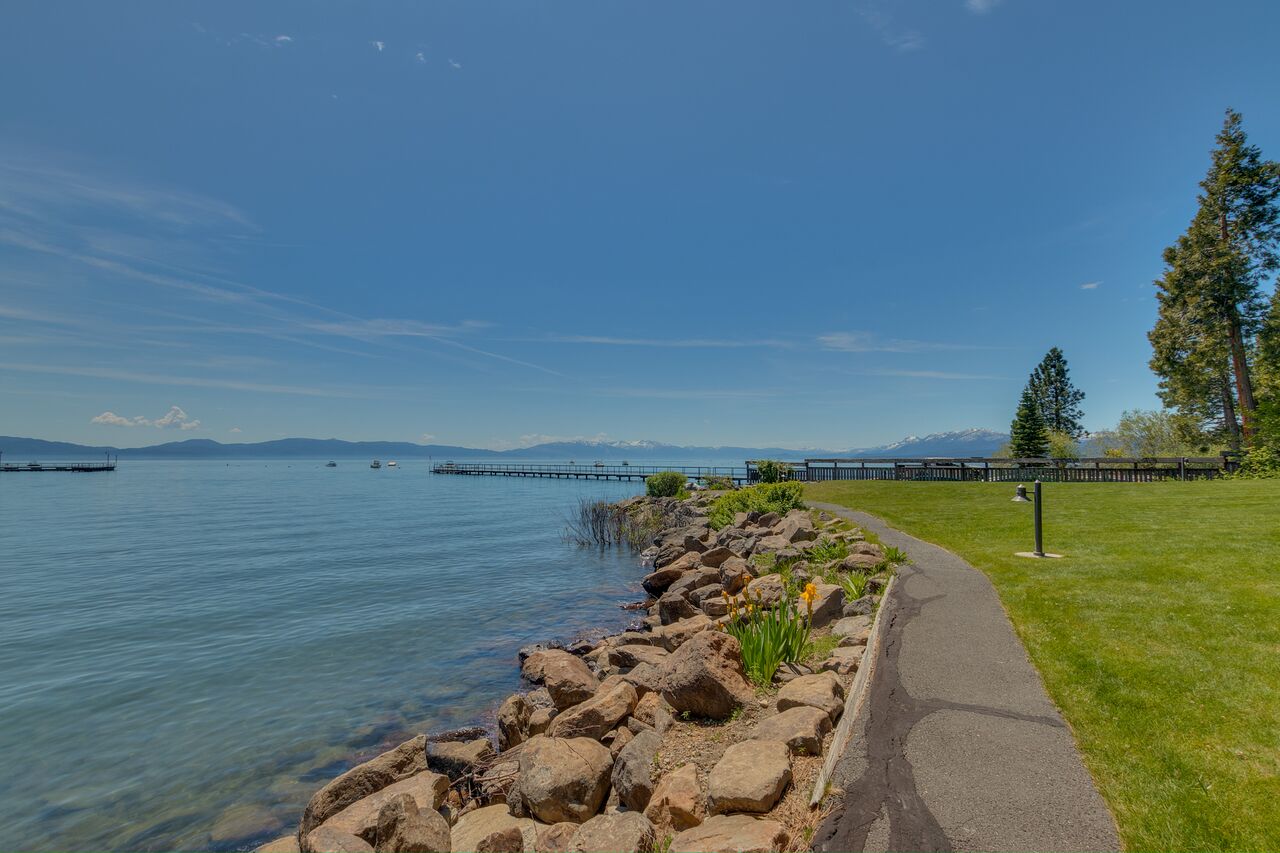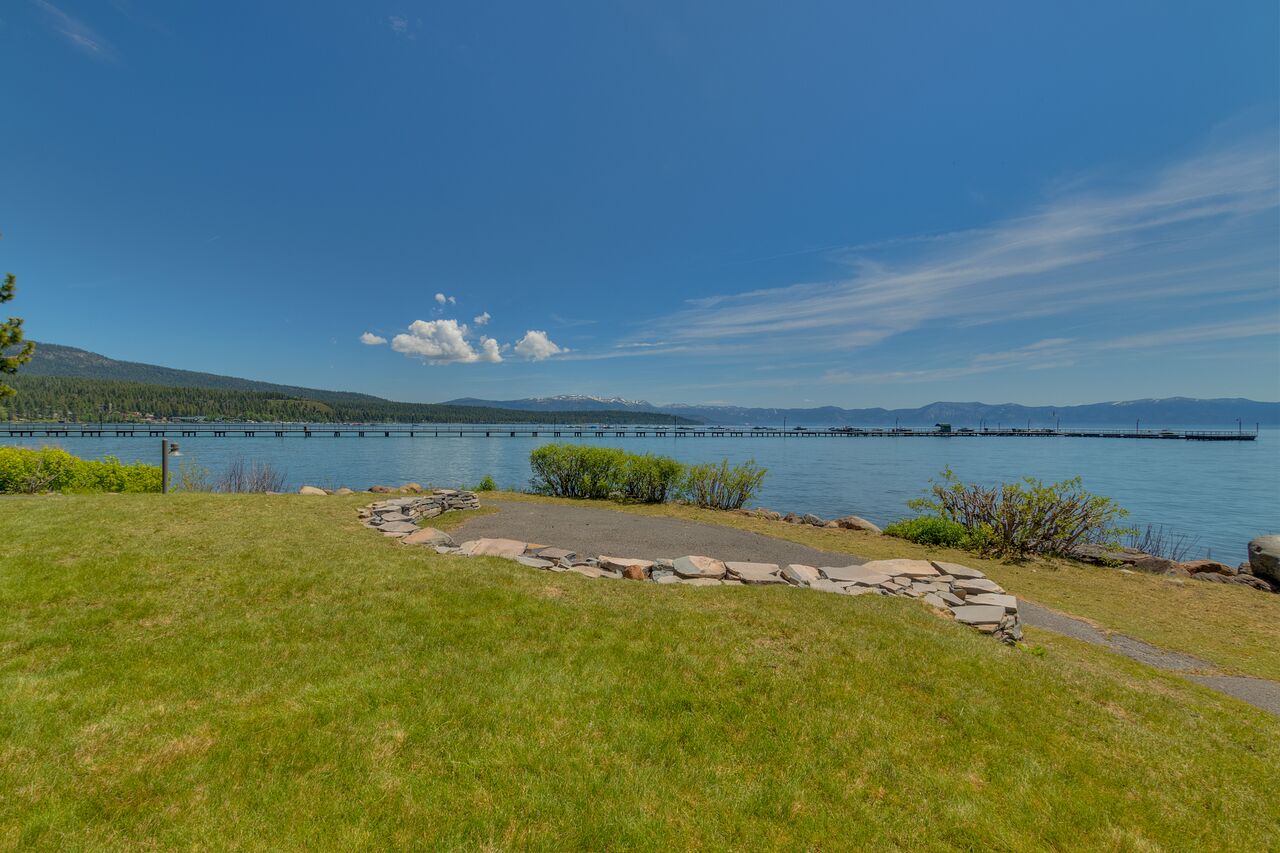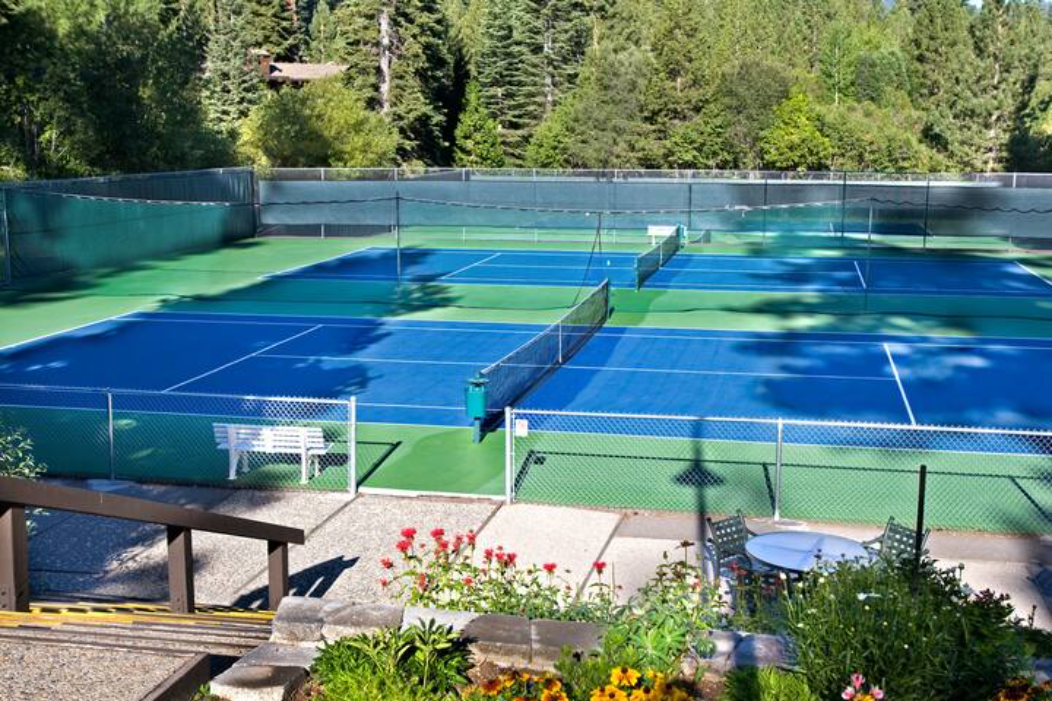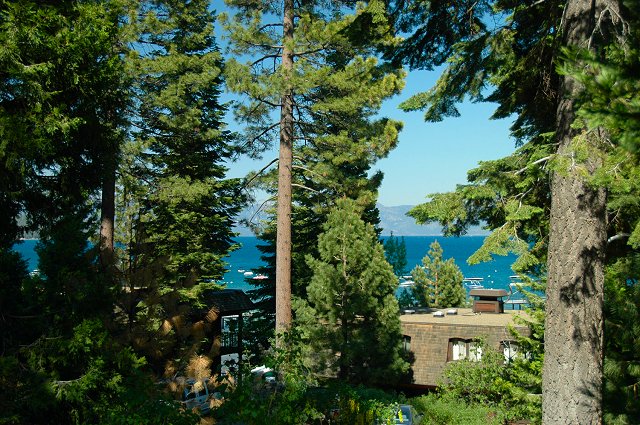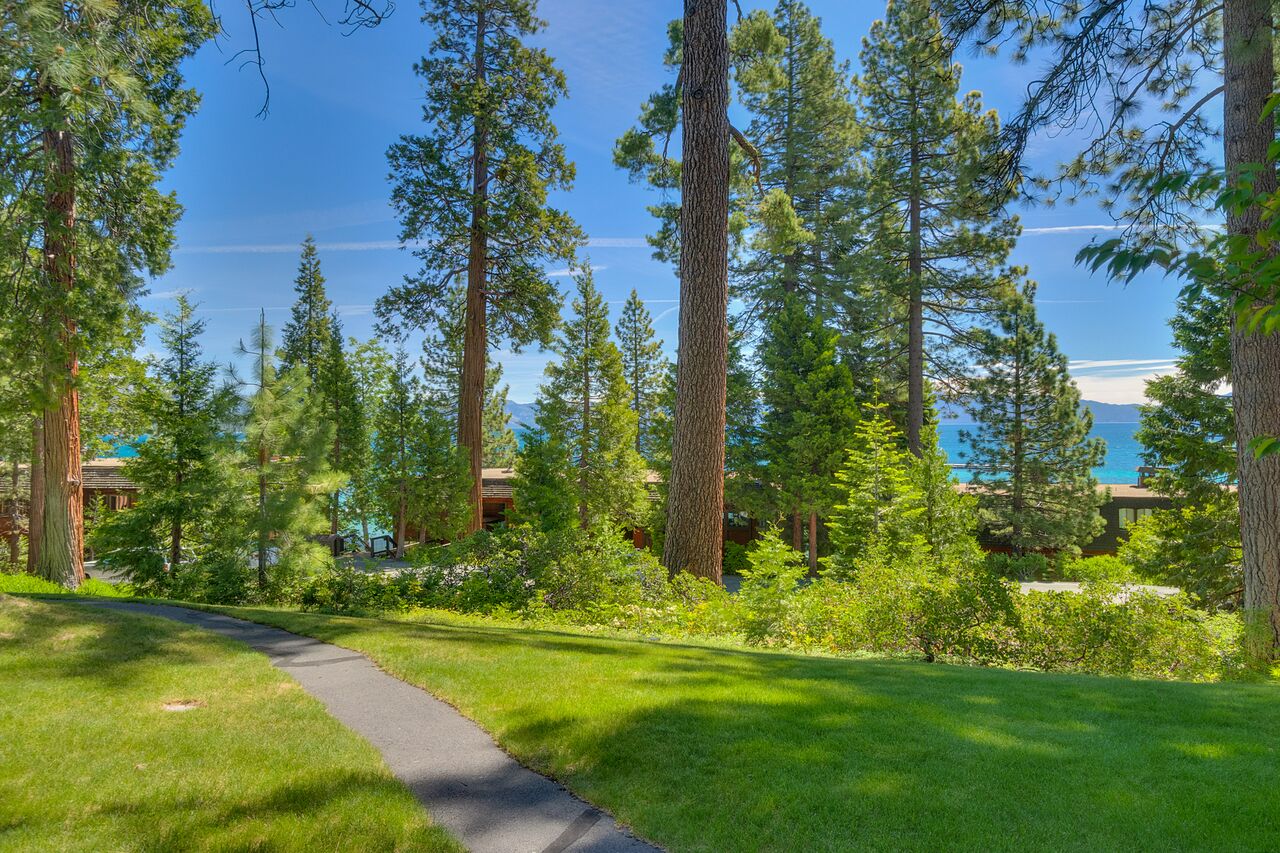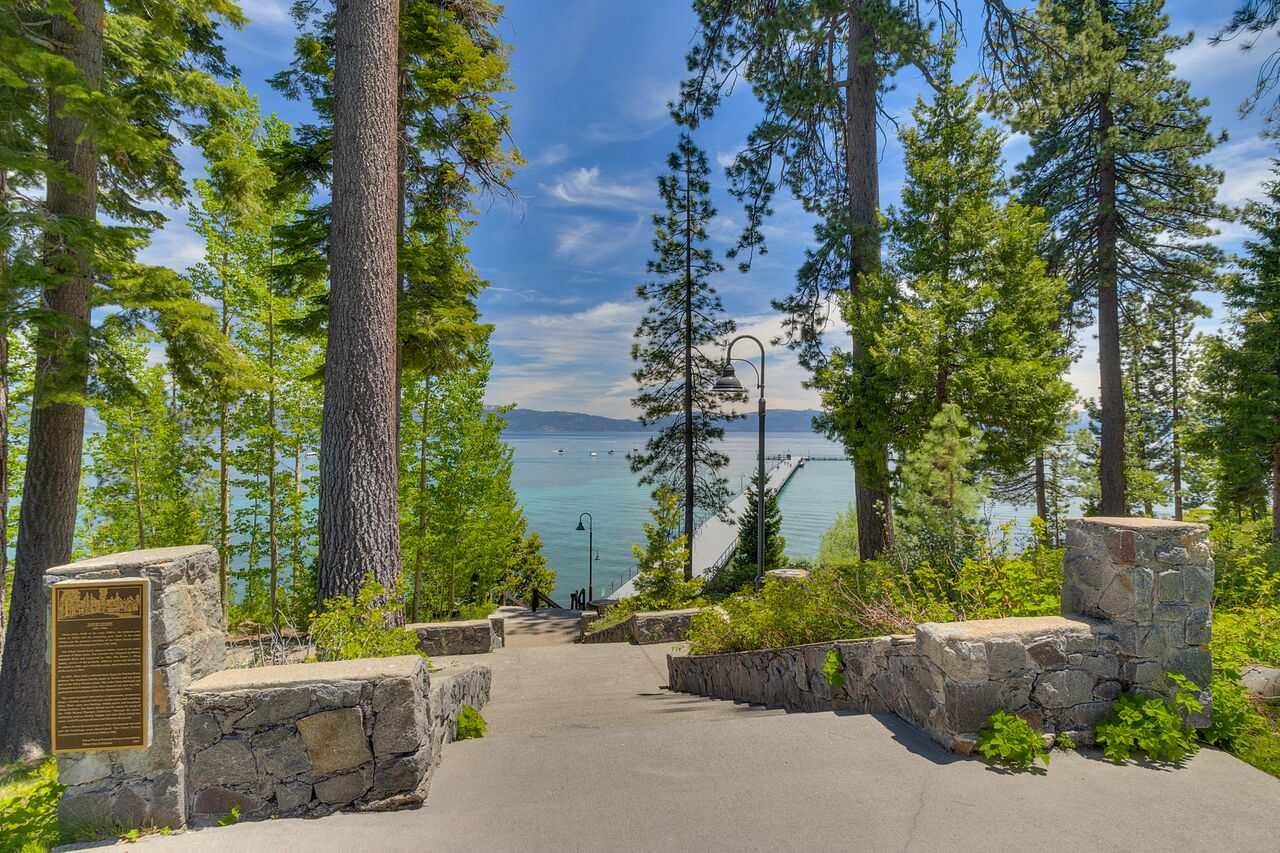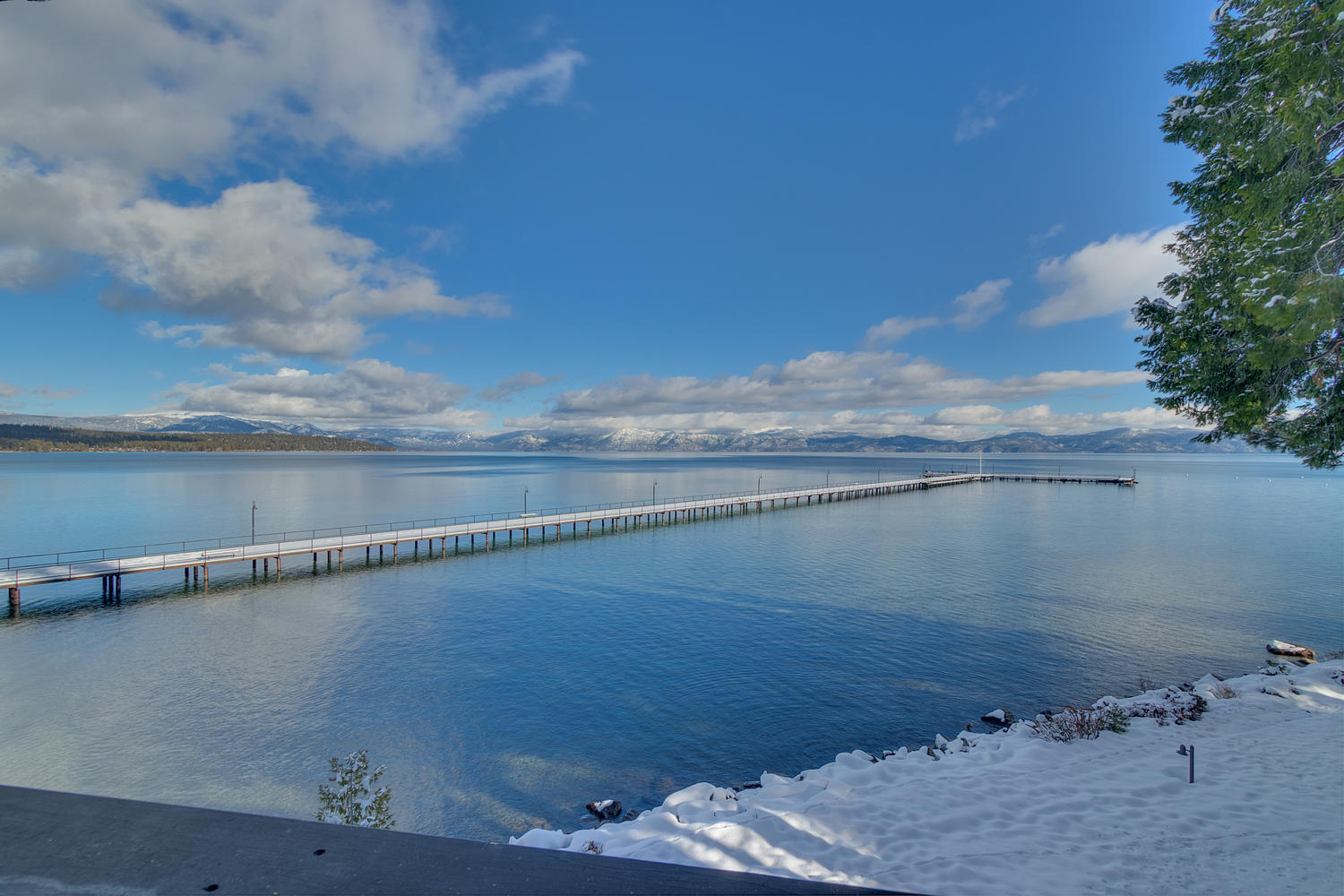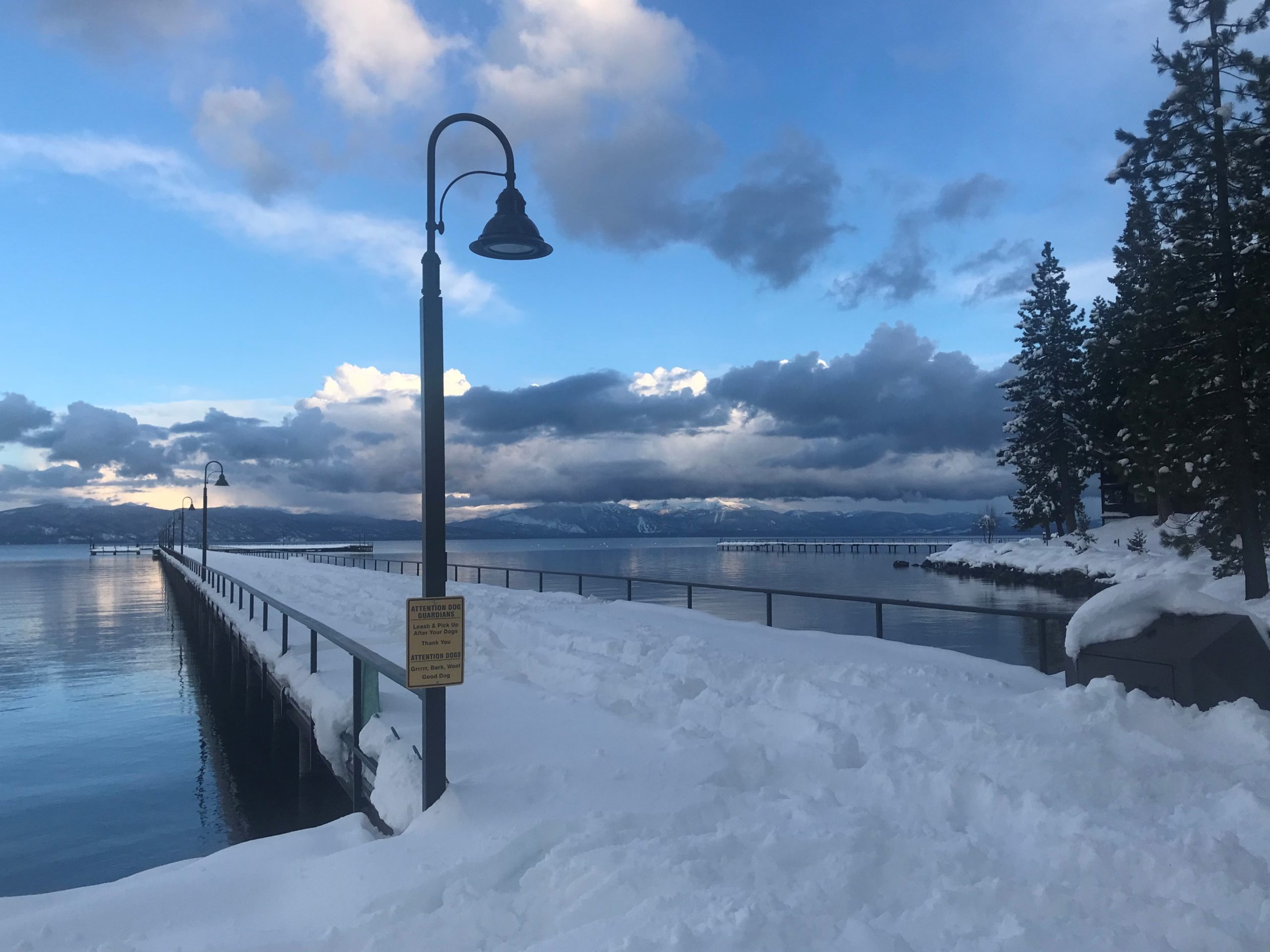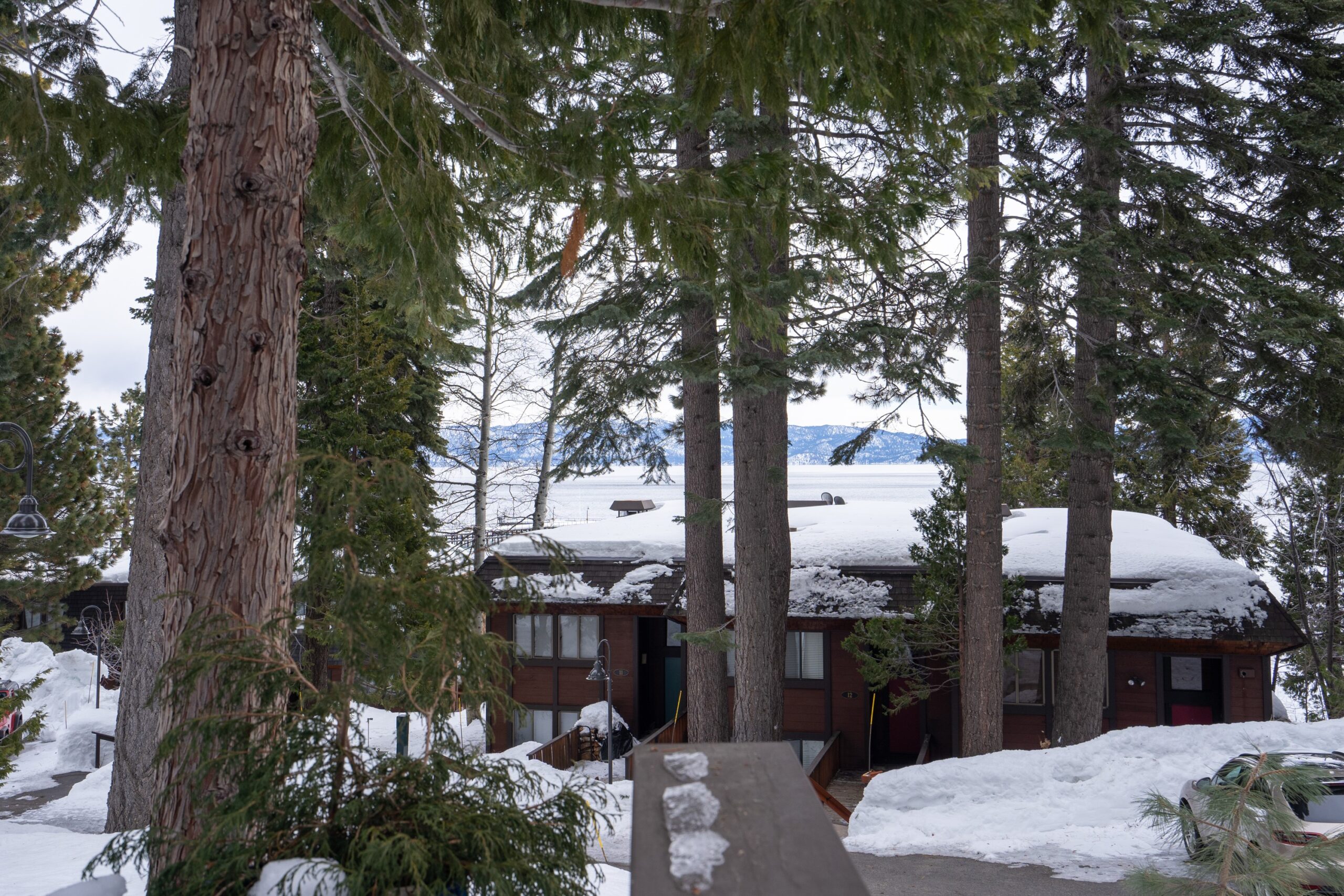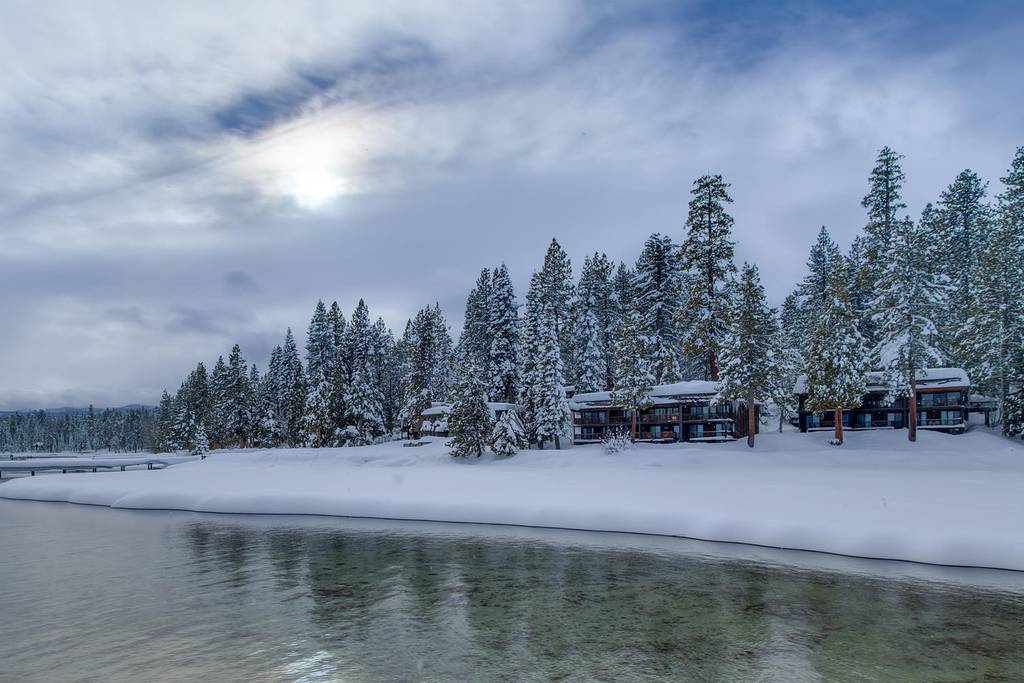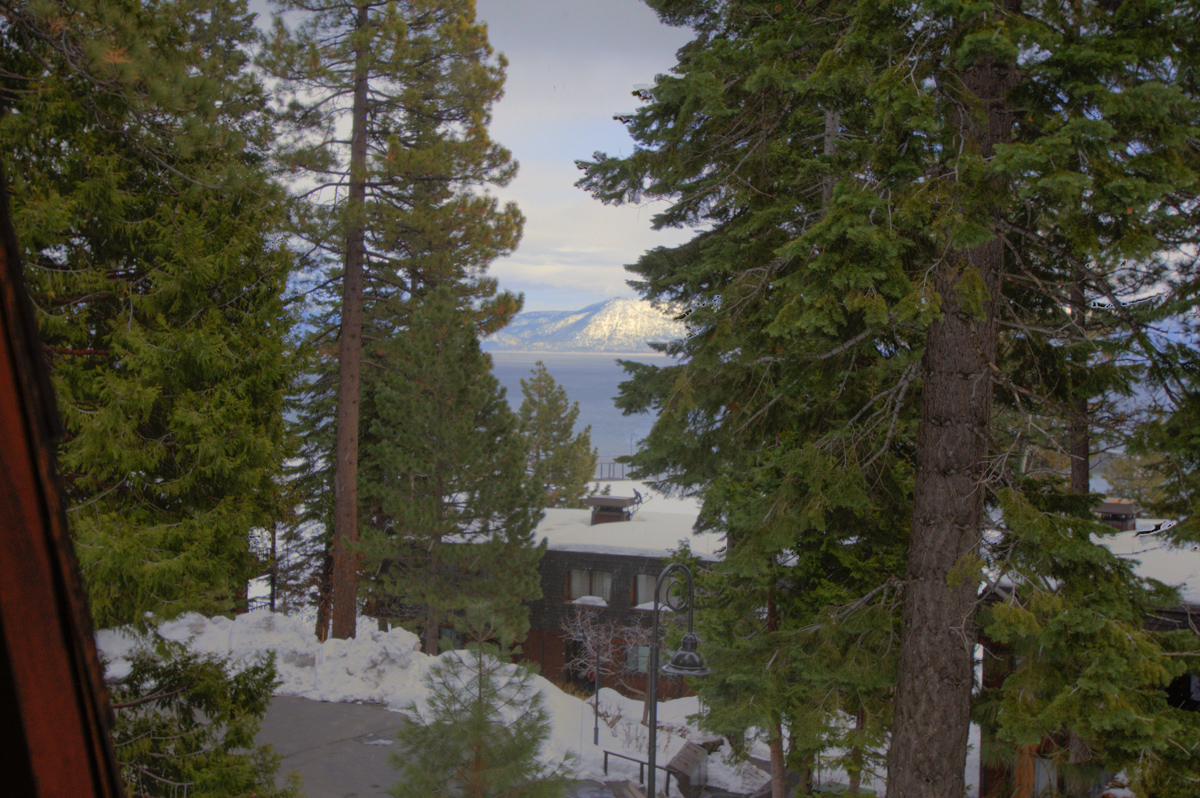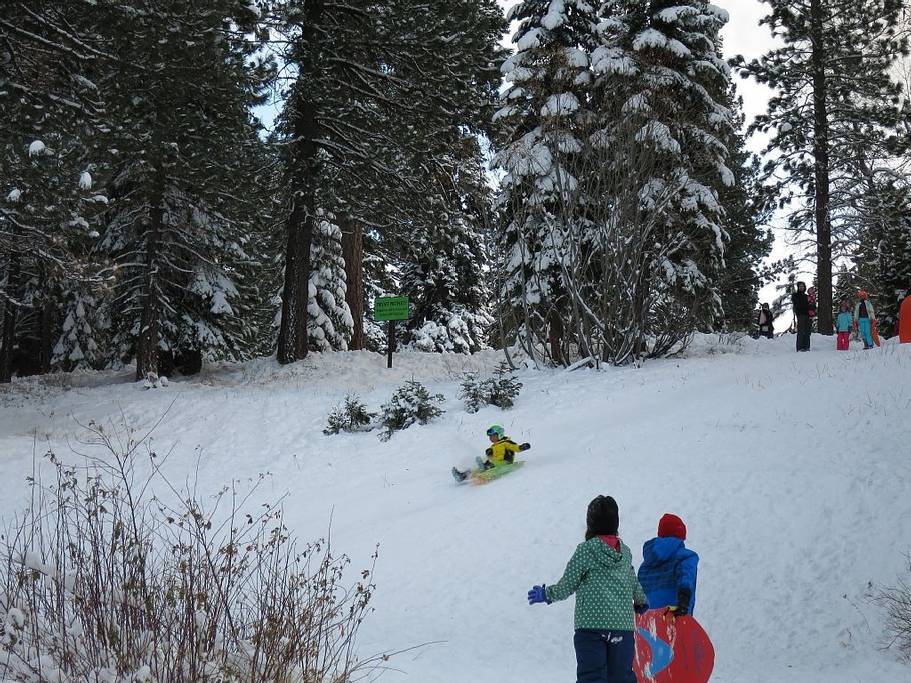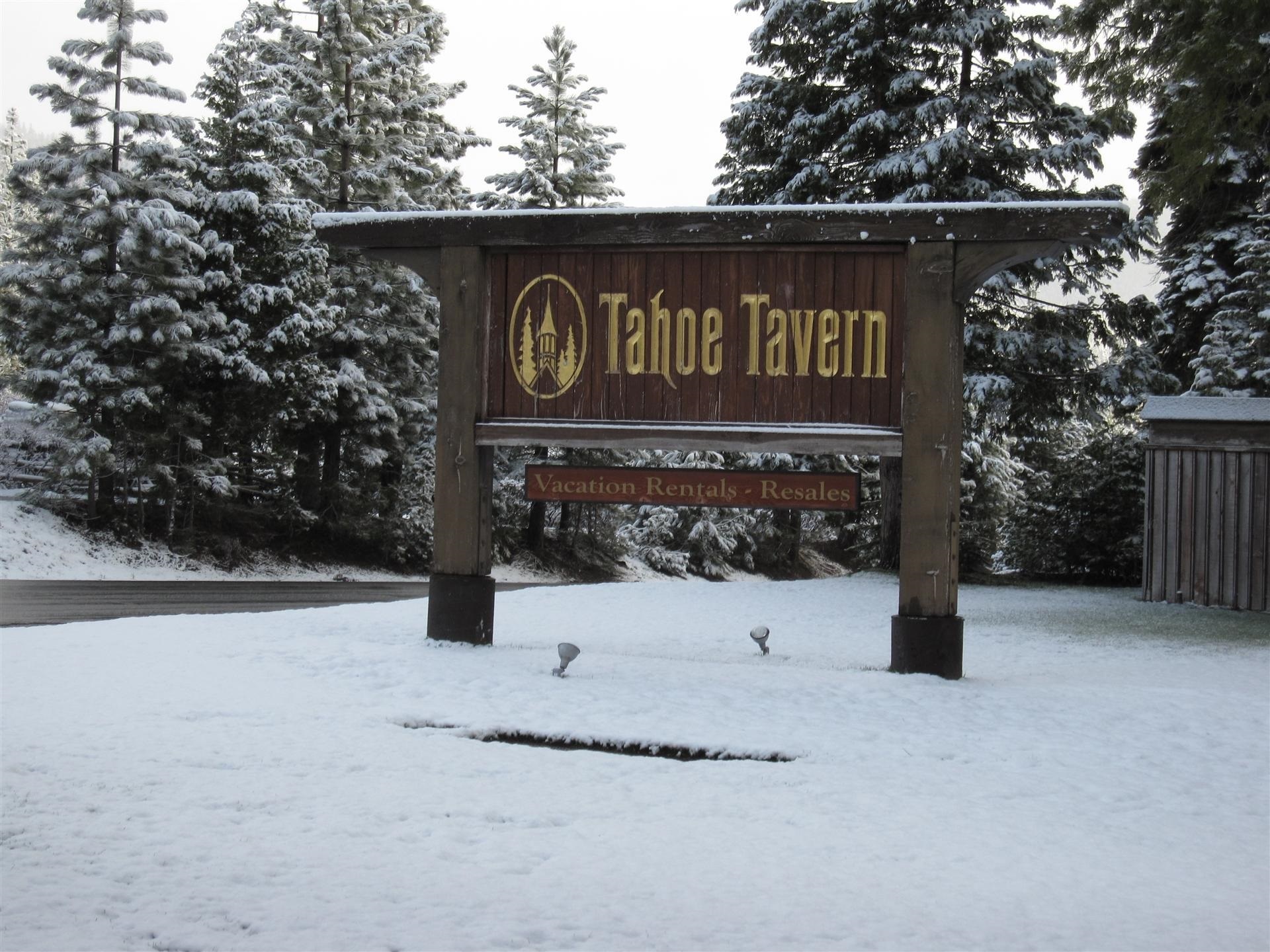 Nearby activities include: hiking, rafting, kayaking, paddle boarding, snowshoeing; cross-country and downhill skiing; sledding; snowmobiling, ice skating and more. The convenience of shopping and dining out are just steps away.
---
Surrounded by the pristine beauty of the Sierra, at the water's edge of Lake Tahoe's picturesque West Shore lies historical Tahoe Tavern Properties: Tahoe Tavern and Tavern Shores. Truly one of the most extraordinary lakefront communities available for year-round vacation rentals. Select from 2, 3, and 4 bedroom accommodations situated in Forest view, Lake view, or Lakefront areas…perfect for your Tahoe vacation! Just ¼ mile south of Tahoe City on Hwy 89, you can walk into Tahoe City without leaving our beautifully landscaped grounds. Meandering woodland trails lead you up and down gentle slopes, through wide-open grassy meadows or along the shoreline. Before you know it, you're in the heart of Tahoe City with its entire selection of shopping, dining, galleries, museums, a movie theater and more!