Vacation Home #110
TAHOE TAVERN Luxury LAKE VIEW #110
4 Bedroom, 3/Bath
King, King, Queen, Double plus Double Bunk: Sleeps 8-11
HIGHLIGHTS: Luxury Accommodation/Completely Remodeled/Expansive Lake Views/Wireless Internet/Gas Fireplace/Reverse Floorplan/3 Levels/Choice between 4 or 5 Bedrooms/Indoor-Outdoor Living Space/Easy Access Parking/3 Lakeview Balconies/Gas Grill/Fully Stocked.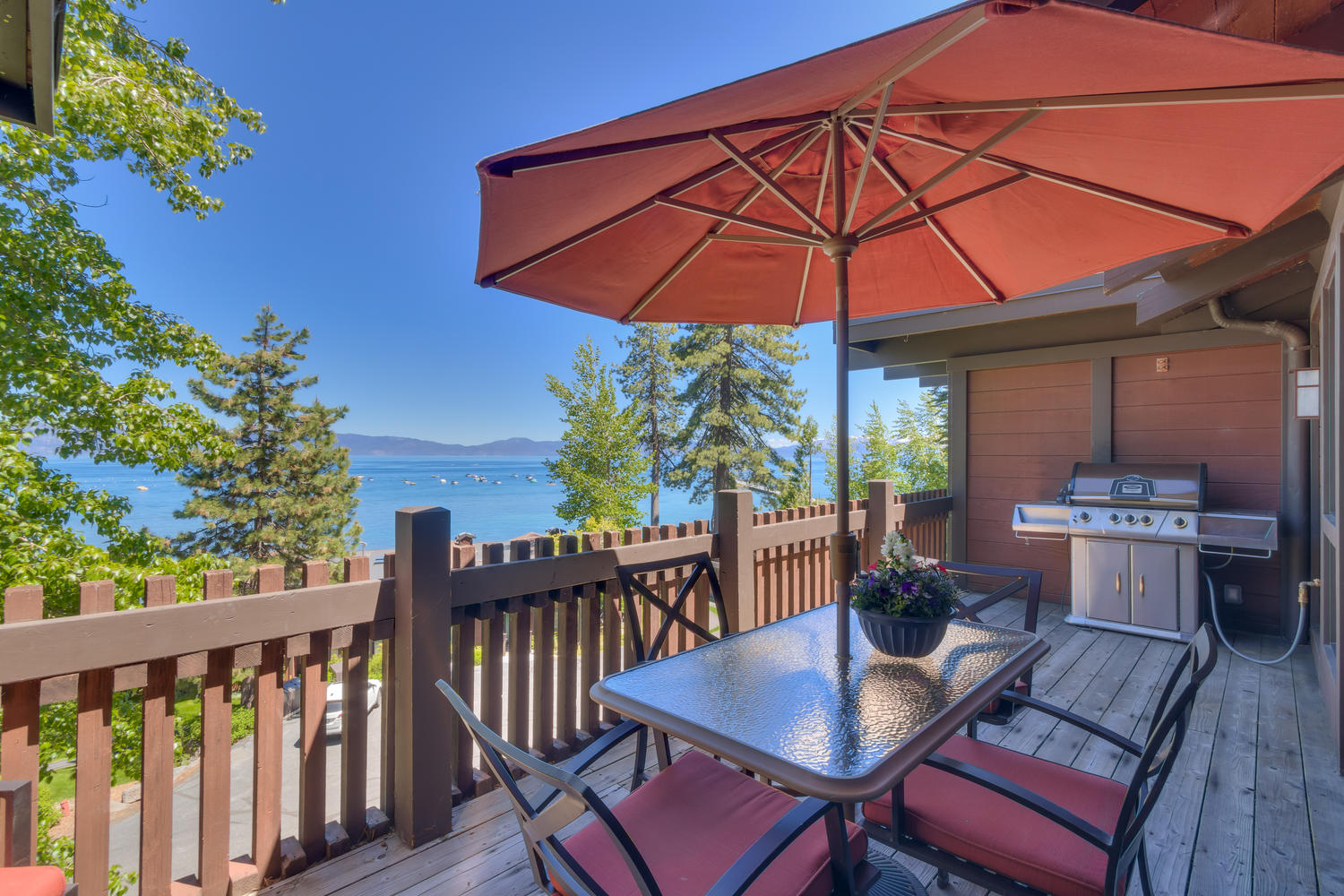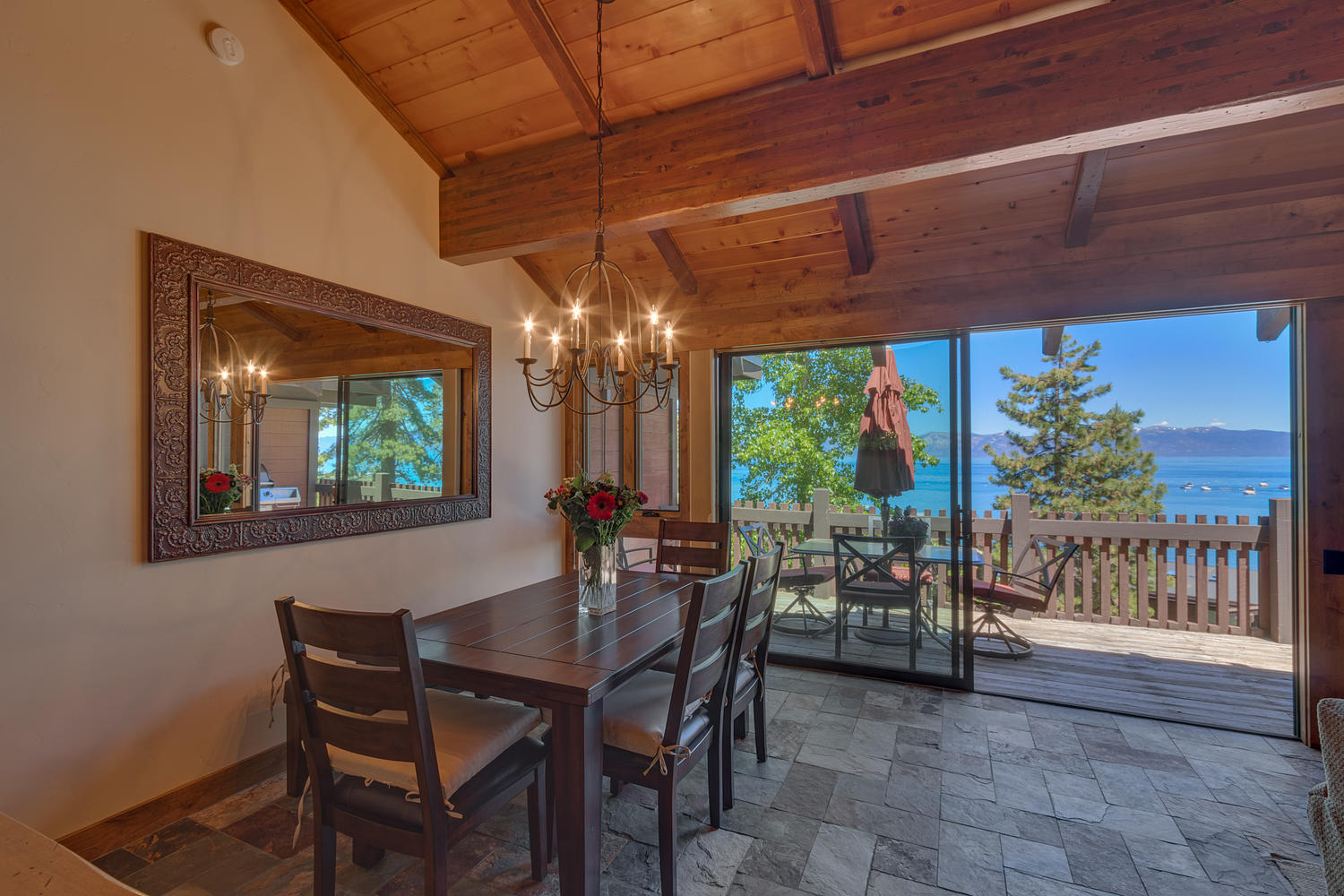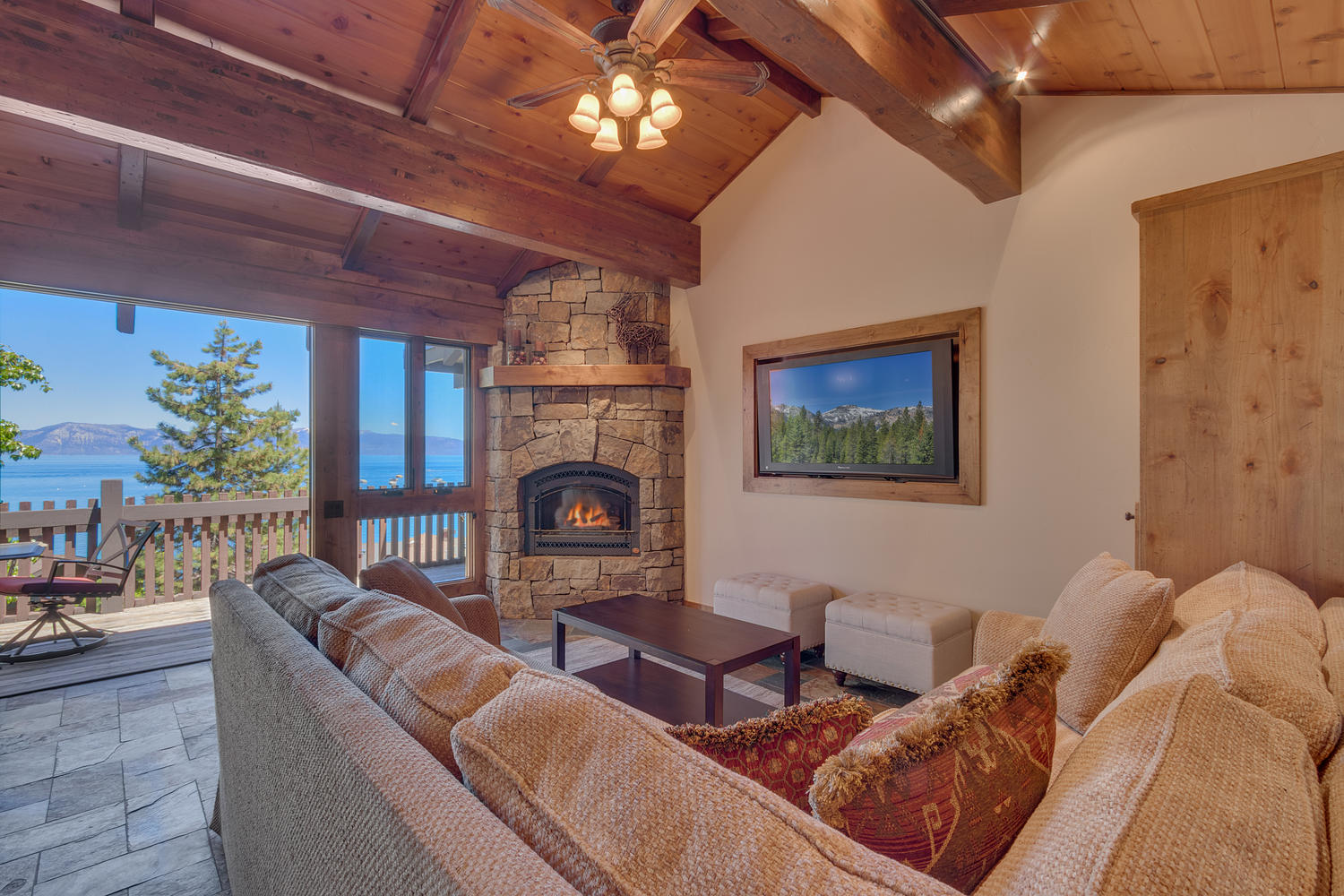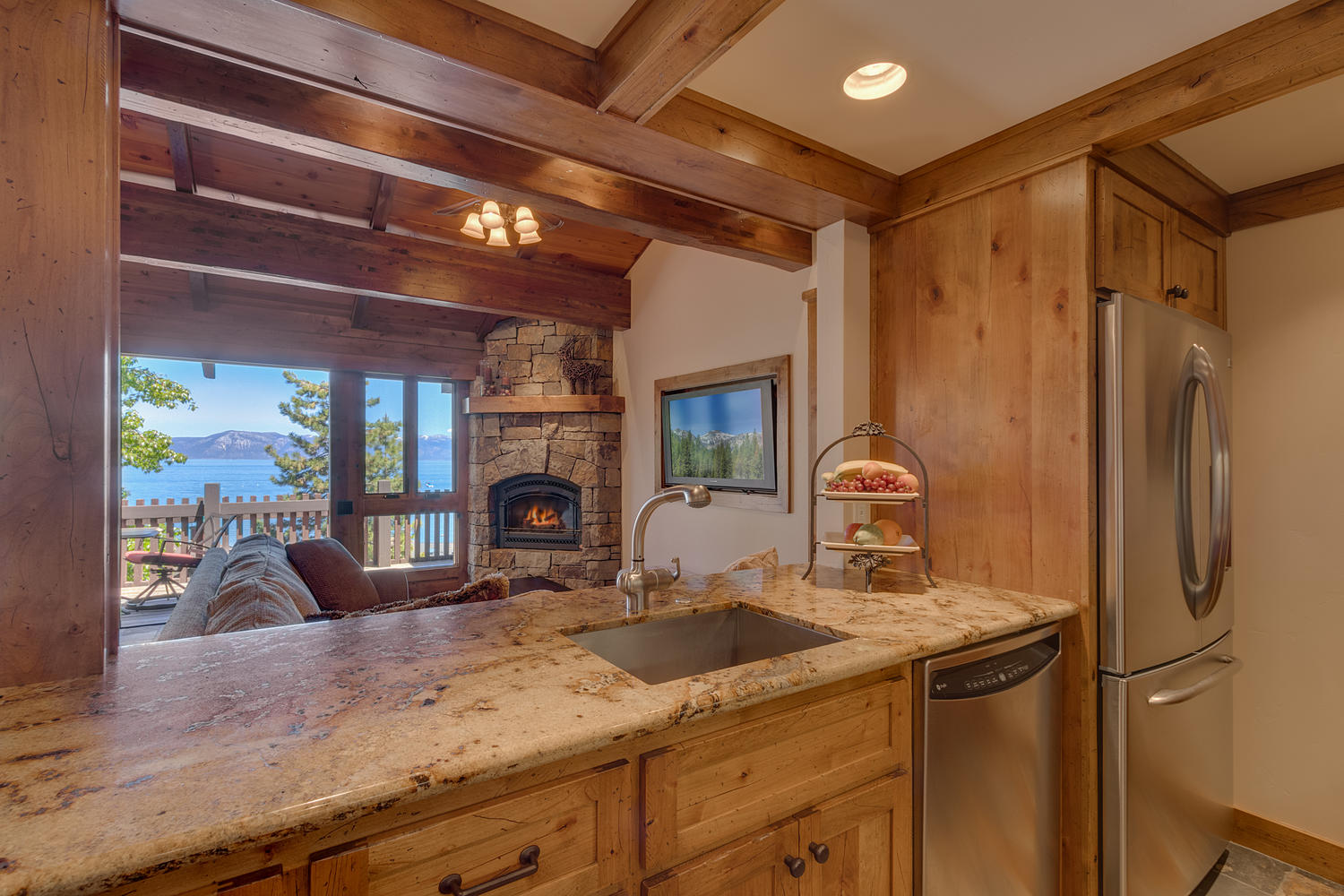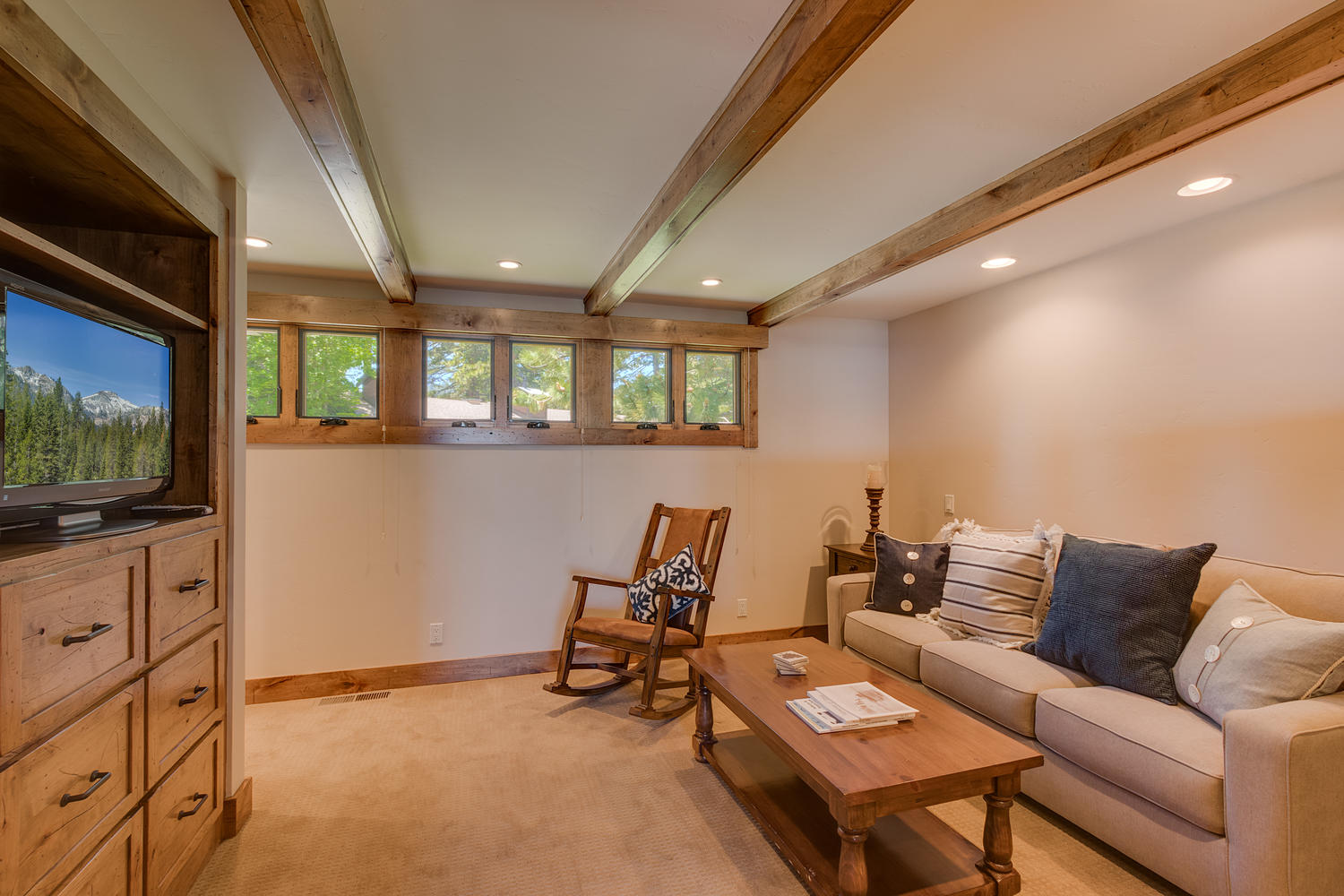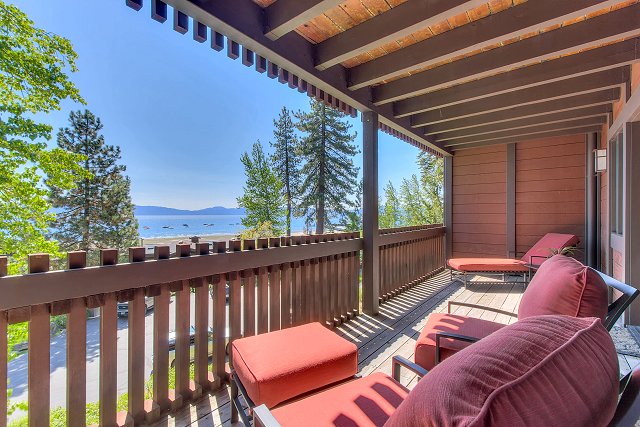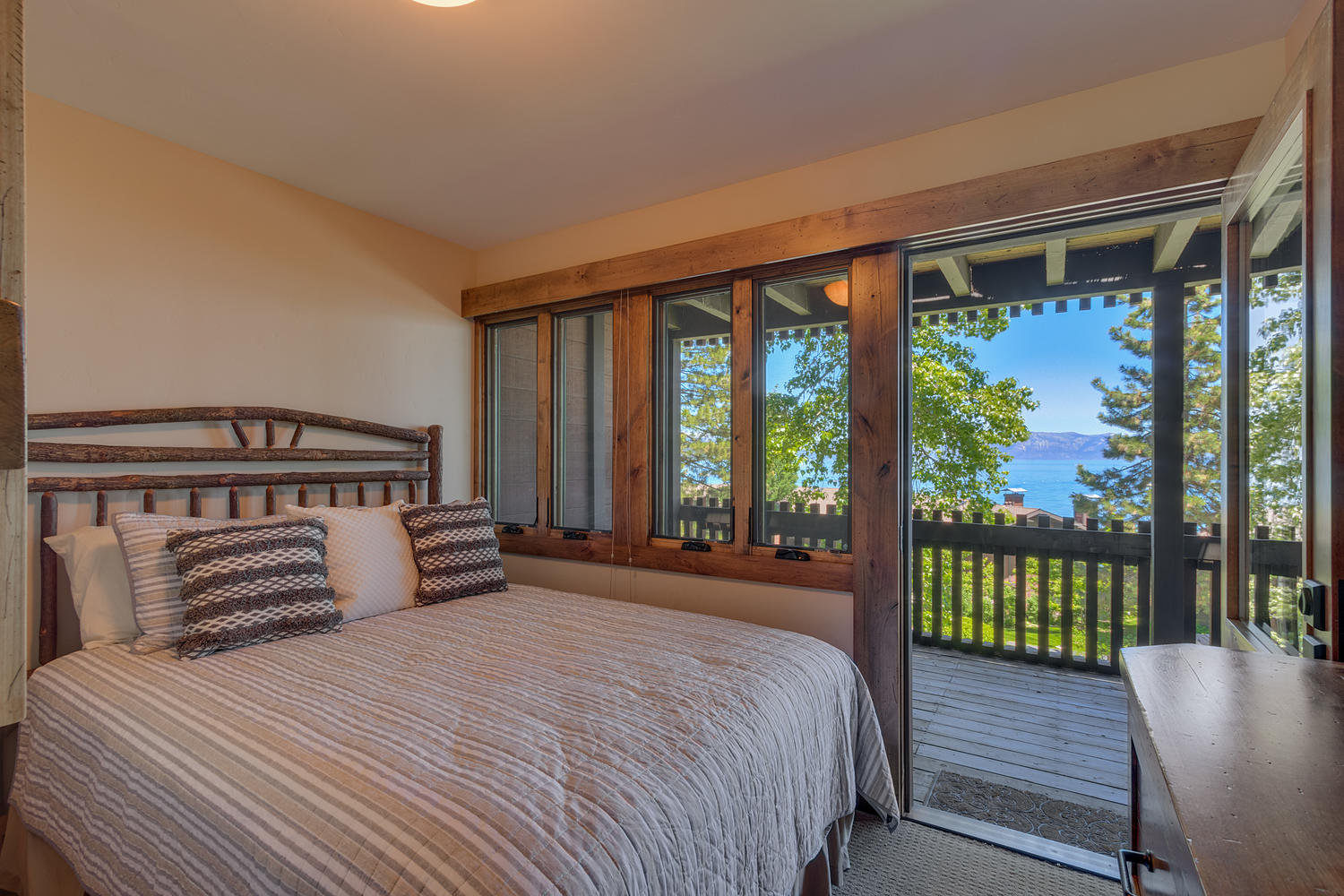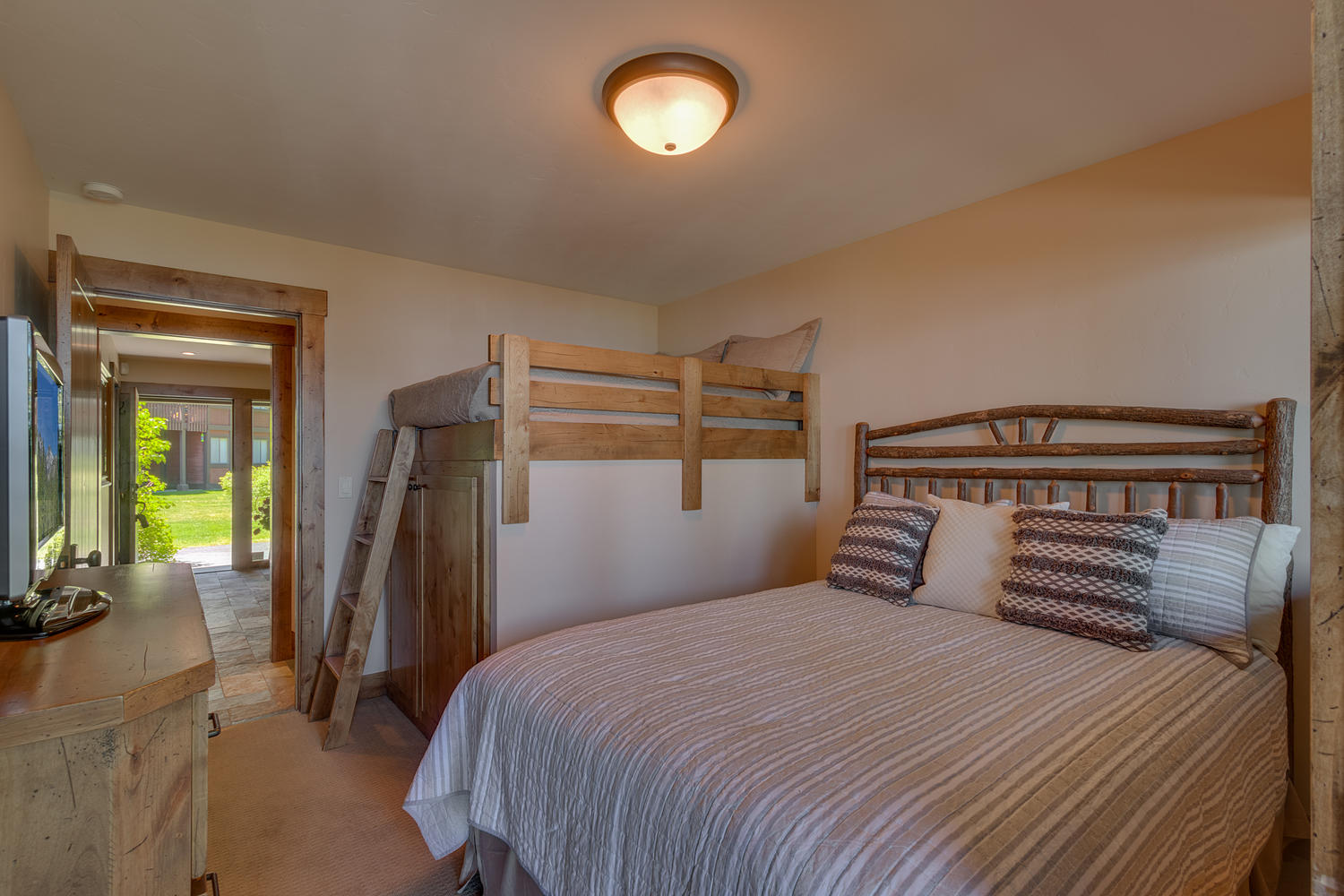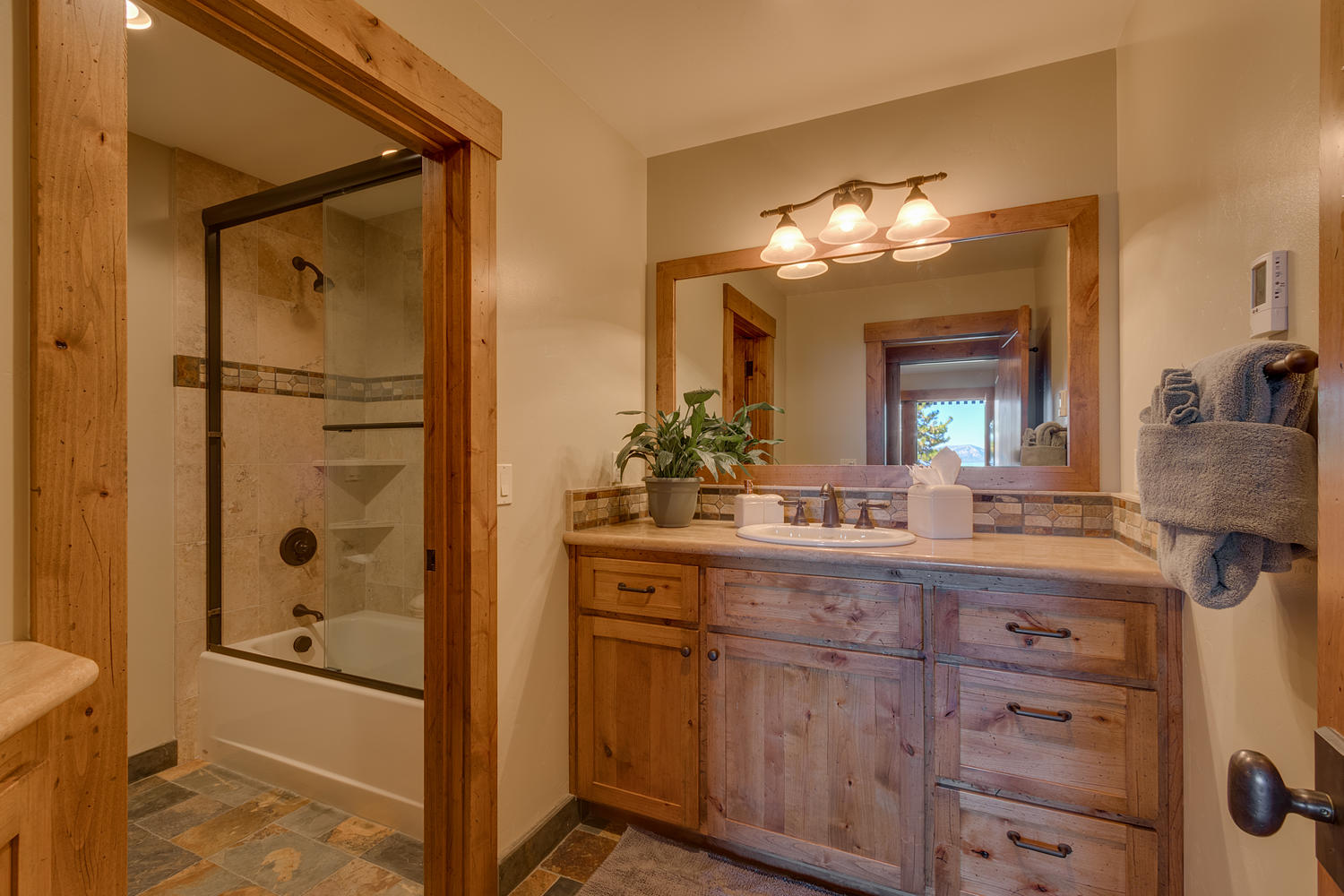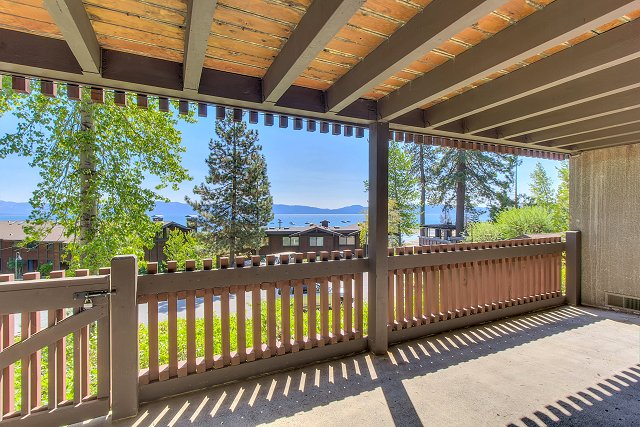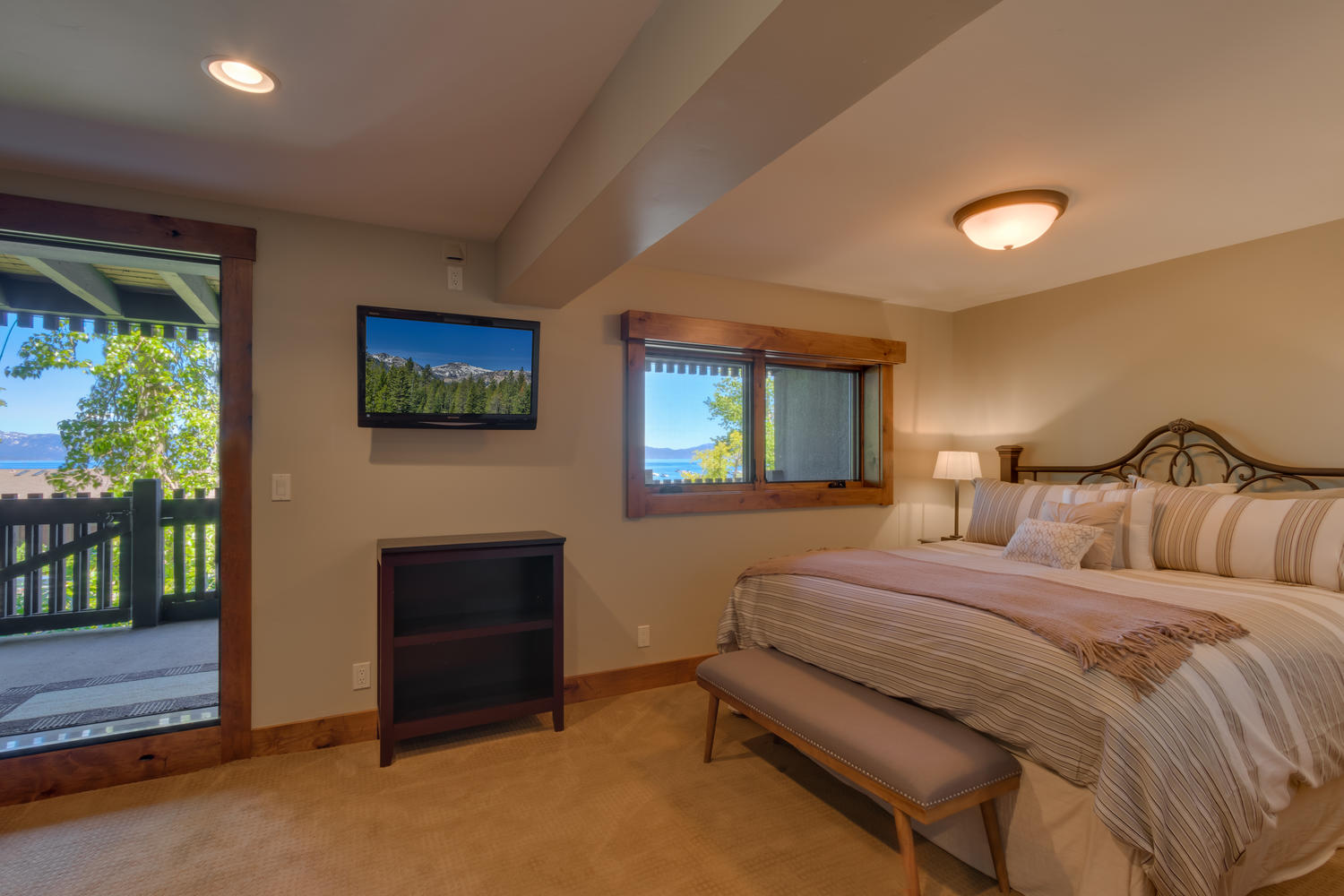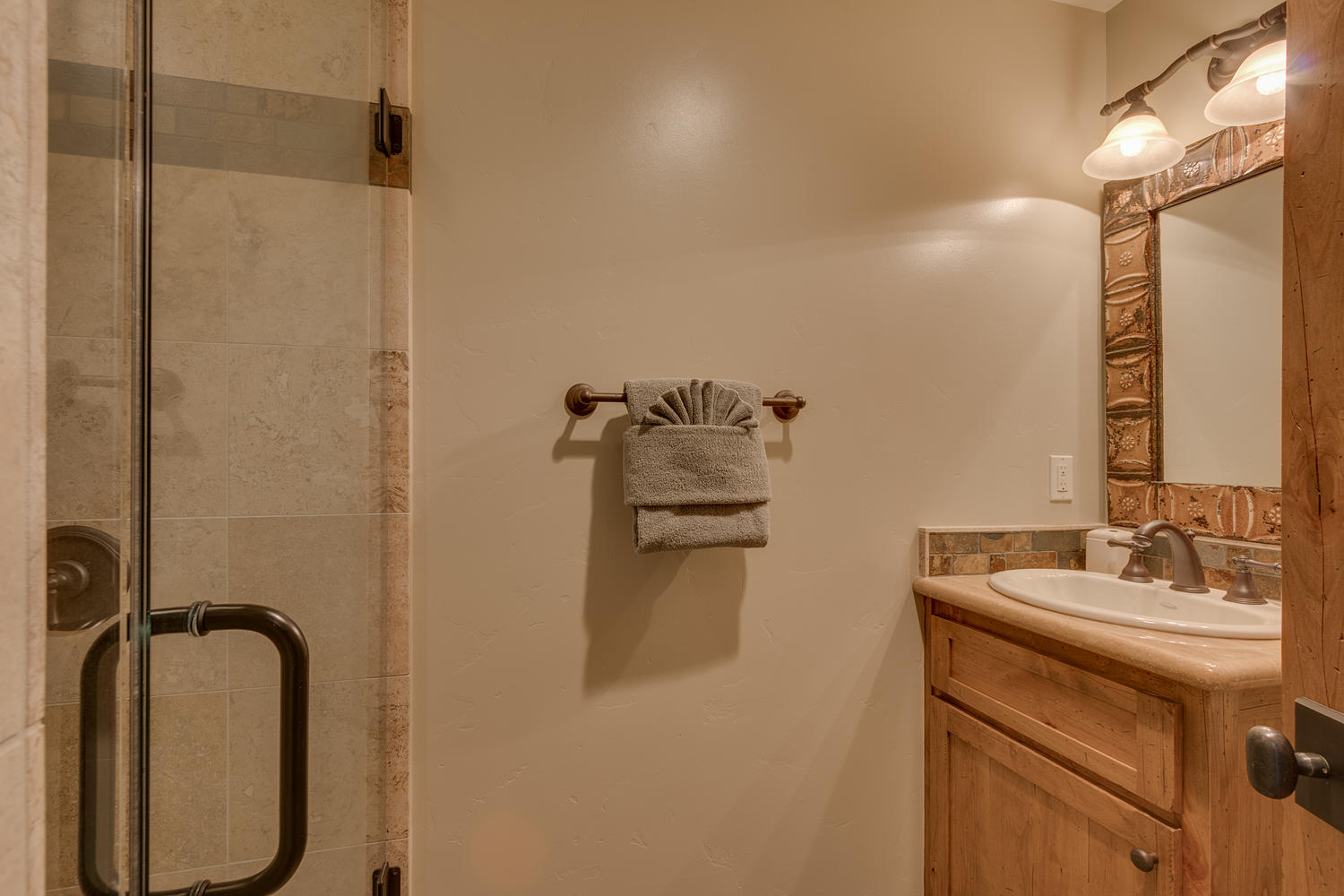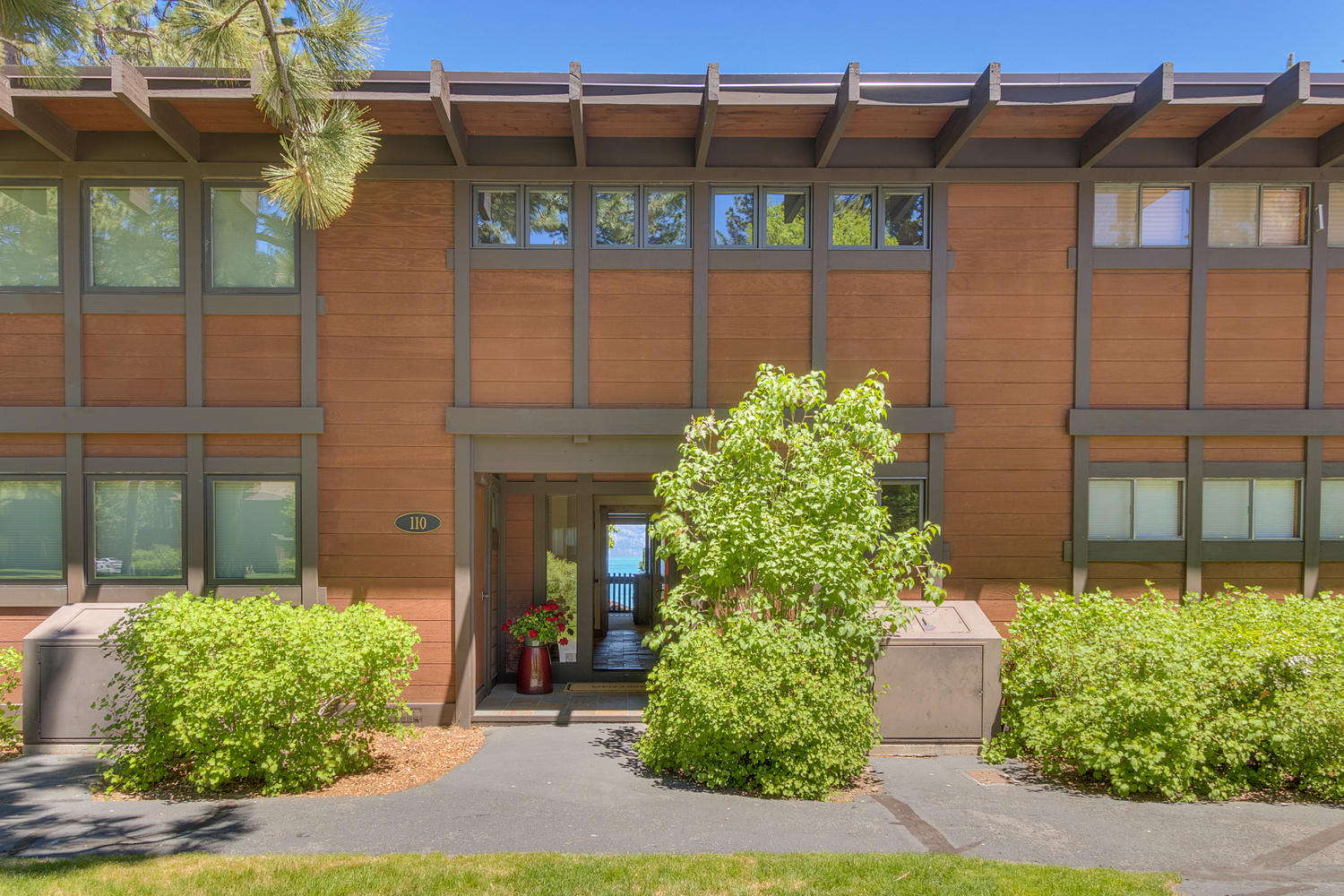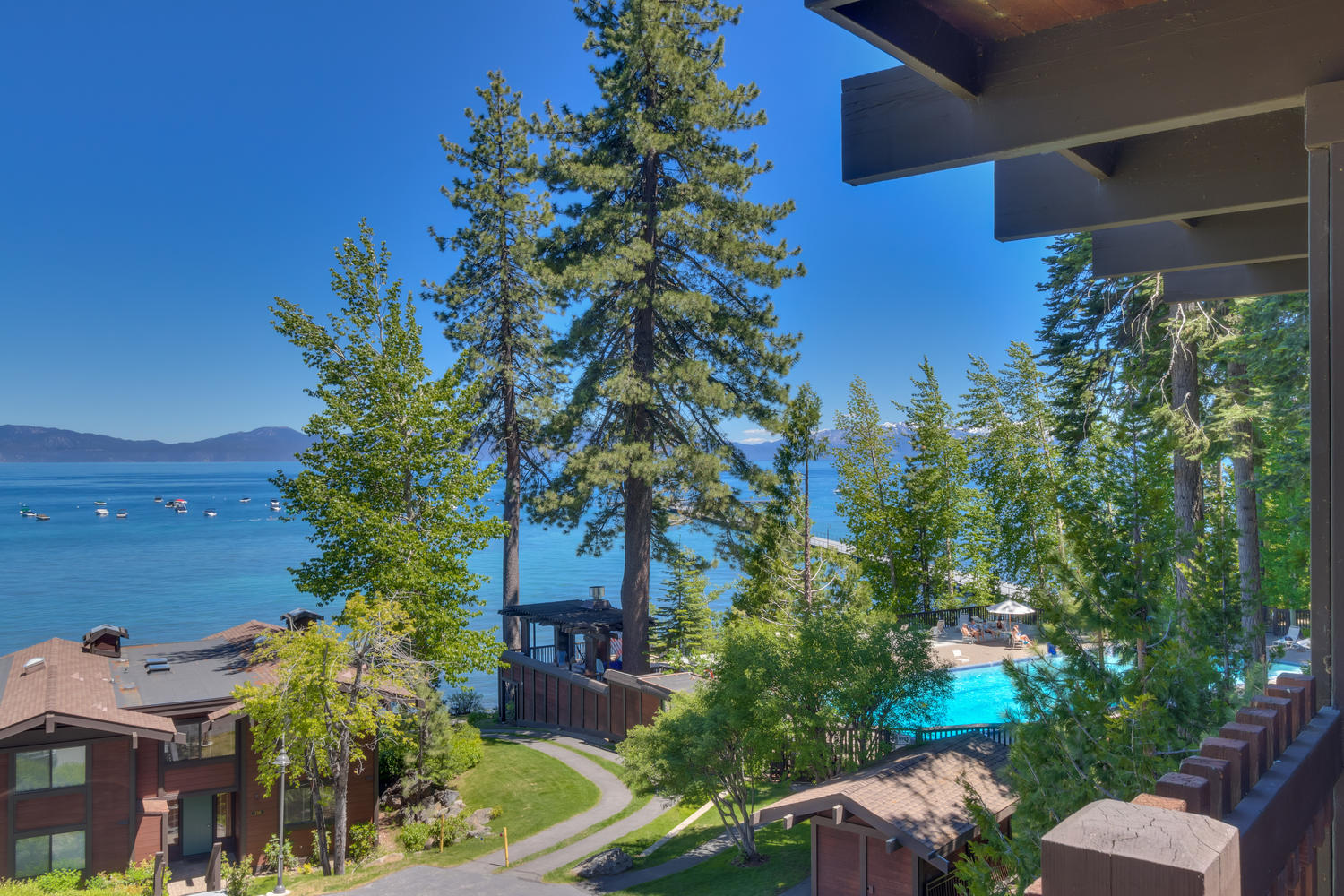 Located at the top of a rise, this home is the bulwark center of a cluster of three townhouse units. All three levels have far-ranging views of the Lake accented by trees, mostly deciduous. The Tavern's famous Lakeside swimming pool is optimally near, just in view, but out of hearing. A fine meadow extends from the front door and the land further to the North falls off to the Sledding Hill, the trail to Tavern Shores, and the shops and restaurants of Tahoe City… so available and just far enough away along a leafy trail.
The panoramic view from the upper level swings from beach and Lake to the east shore mountains. Al fresco meals can be set high among the tree tops on the deck. The original walled kitchen has been set at liberty with an expansive granite bar that allows the chef full access to the viewscape, but sets apart the living room seating area with its designer fireplace incorporating a Roman arch. A small nook allows either small party dining or staging for the table for eight. The generous seating area focuses conversation around the fireplace or onto the large flat screen.
Reverse floor plans often elevate the living area above ground clutter and congestion; but there's none of that here. The middle, entrance level, has three bedrooms and two baths, all nicely renovated in high quality Old Tahoe with shaker style built-ins and gorgeous stone and tile showers and counters. An acoustically isolated queen bedroom, with its bath just across, is a subtle turn off the entrance hall. Two large bedrooms face the Lake and share a deck with views as splendid as those above. These also share the two-room bath just across from their entrance doors.
Completely unique is the surprise of a second master suite on the level below thre entry. Set off a patio with its own Lakeward entrance, it includes an en-suite bath This level also contains a storage area large enough for all the toys…. And even this level is endowed with a splendid Lake view.
Some like it hot, in the very midst of the movement of people….on the beach, at the pool or on the meadow. Others like a bit of distance, from which to observe and to choose interactions. #110 embodies that "just removed" possibility, coupled with ready access, on your terms
This is the only one of it's kind at the Tahoe Tavern!