the_title(); ?>
"In Tahoe Tavern's glory days, guests accessed the hotel by rail from Truckee to Tahoe City, then hopped aboard the steam-powered ferry Tahoe to access other parts of the lake. Today, almost half a century since the Tahoe Tavern's demise, when people talk about what would make Tahoe City a better place, a large destination hotel and better transportation are often mentioned. Perhaps some people fantasize about how, one day, people could arrive at a beautiful lakefront destination hotel via train, and then get around by ferry. Hmmm, kind of sounds a lot like what we once had, and gave up." Read the full article at Moonshine Ink
~ Tim Hauserman grew up in Tahoe City. He wrote the guidebook to the Tahoe Rim Trail. 
Can you imagine what it must have been like way back when? I am sure many of you have your own stories that have been passed down through the generations. In fact, I heard a few just the other day and can't wait to share them with you!
Stay tuned every Thursday for a special edition of "Throw Back Thursday" as we celebrate the history of Tahoe Tavern through stories and old photographs shared by each one of you!
To submit photographs and stories, please email me at brook@tavernproperties.com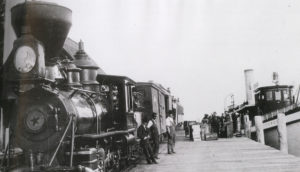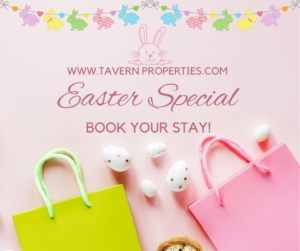 Spring is almost here and with it, the 2022 Easter celebrations taking place the the third weekend in April.
If you're looking for ideas to create new family traditions with loved ones,  we've got you covered! Every year, Gar Woods Grill & Pier puts on an amazing Easter event for all ages!
The children begin the hunt for their eggs at 11am and the adults closely follow down to the water's edge to find the treasures that are hidden for the 21 plus crowd! A little birdie announced that there is a "Famous" Bunny that makes an appearance.
A good time to be had by all!
Spend Easter in Tahoe by booking with us today!
Follow us on Facebook for a full list of events going on in the Tahoe basin.
Welcome to Your SUPER-powered WP Engine Multisite Install. This is your first post. Edit or delete it, then start blogging!